What is a copywriter job description? What is required for an effective copywriter job description?
You need to have clear requirements for a copywriter job description to ensure someone fills the role with the appropriate skills. This begs the question, "Who exactly is a copywriter?"
Who Is a Copywriter?
Copywriting is the art of crafting persuasive words and phrases to influence an audience and elicit a desired response.
It can be used to convince, motivate, inspire, and engage people. With an expert-level understanding of human behavior, experienced copywriters use their knowledge of psychology to create tailored messages that are powerful and memorable.
By combining factual evidence with emotive language, they craft compelling stories with readers nodding in agreement or rushing to act.
Through carefully chosen diction, syntax, and phrasing, copywriters ensure every sentence conveys its intended message using subtle yet effective cues.
What Makes a Good Copywriter?
A good copywriter should be able to draw from their personal experiences and expertise when writing. They must use clear, concise language that conveys the message with emotion in a way that does not feel repetitive or robotic.
Using colloquial terms and varying sentence structure is essential for engagement. Factual examples may also be used to illustrate further the points being made.
Primary Duties of a Copywriter
A copywriter is a professional who creates marketing-focused written content for a variety of channels, ranging from print and digital to broadcast.
Copywriters work closely with a creative team or agency to develop brand messaging that will capture the attention of target audiences. They often need to be able to think outside the box to create unique and compelling content.
The duties of a copywriter include creating copy for websites, magazines, radio spots, social media posts, email campaigns, and other marketing materials.
The copywriter must also have an excellent understanding of SEO. This ensures the production of keyword-rich content that attracts potential customers. In addition to writing copy, the copywriter may be expected to help recruit new talent for projects and guide editors.
The copywriter needs to have an eye for detail and the ability to research a topic to produce solid content.
Additionally, they must be able to quickly come up with new ideas that are on-trend and engaging. Creativity and curiosity are vital factors here.
General Skills a Copywriter Should Possess
A good copywriter should be able to identify and understand the company or client's needs.
They must also have a broad understanding of the industry in which they work.
A great copywriter should be creative and curious.
The ideal candidate should be able to make fun and inspiring stories join the critical elements of a brief together.
They may move from one project to another quickly while maintaining consistent quality.
When writing unique content, a copywriter must have excellent judgmental skills.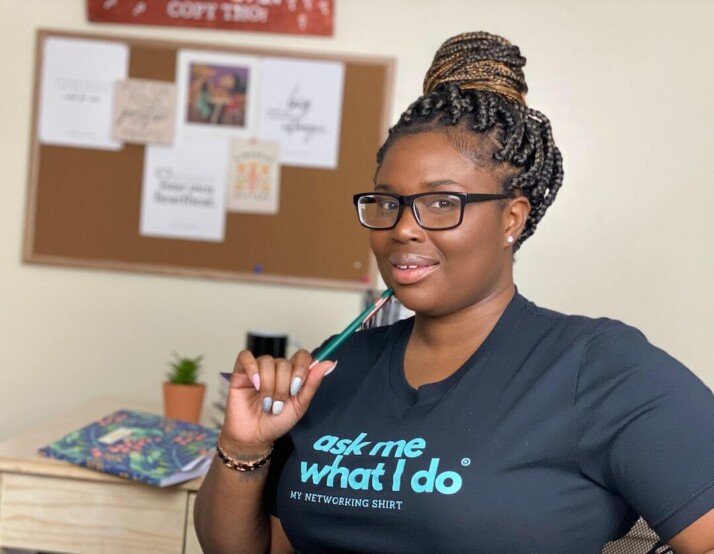 Job Description Sample of a Copywriter
A highly experienced and knowledgeable Copywriter is sought to create compelling, thought-provoking content that engages and captures the audience.
The successful candidate will grasp copywriting trends and be able to translate this knowledge into interesting, practical, and appealing content.
In addition to superior writing skills, they must possess the ability to construct unique sentences using colloquial language while maintaining clarity, structure, and emotion.
The ideal applicant should be capable of incorporating real examples when relevant, as well as a few unexpected words per sentence for emphasis.
They also need to be familiar with writing blogs, website material, social media postings, press releases, and emails. We are seeking someone who is passionate about the craft and has a voracious appetite for learning more.
If you fulfill these criteria and think your exceptional skills could help you produce engaging copy that resonates with our target audience, apply today!
Final Words
What is a copywriter job description? Now, you know! Use our sample to help you find reliable employees. Feel free to tailor it to the specific demands of your business.
Explore All
Write Job Descriptions Articles