Are you looking for a new career but don't know how to summarize your skills and experience effectively? Don't worry — we can help! I
n this article, we'll provide tips on how to write an engaging and persuasive summary that will catch the attention of potential employers. We'll also show you professional summary examples to help you.
So get ready to learn everything you need to create a winning career change resume summary!
What Makes a Resume Good and Relevant
A good resume summary should focus on what the candidate's core strengths are and what they bring to the table. Recruiters expect you to keep it short. Creating a short resume summary for someone changing careers is often not easy because you have to include different information. Nevertheless, it isn't impossible. Focus on highlighting your good points and also on what makes you the ideal candidate for the job you are applying for.
The tips in the section that follows, as well as the examples included, will help you further. They show you exactly how to make your resume summary relevant.
How to Create a Good Career Change Resume Summary
Writing a strong summary is an essential part of any job application. It's your chance to show off your skills and experience and convince the hiring manager that you're the perfect candidate for the job. But how do you write a persuasive summary when switching careers? Here are some tips:
Study the Job Description
Take your time to study the job description to fully understand what the hiring manager wants. Remember, you're new in the field. Being a newbie in an industry is already a disadvantage.
Make sure you don't miss anything. This includes the salary range, career path, skill requirements, and professional requirements (like a certificate or degree).
Show Your Transferable Skills
Entering a new industry means hiring managers are skeptical about what you bring to the table. To solve this problem, you have to show them you have transferable skills from your old career.
So, it's a good idea to study the job description and ensure the transferable skills are applicable. Once you've identified these transferable skills, be sure to highlight them in the resume summary.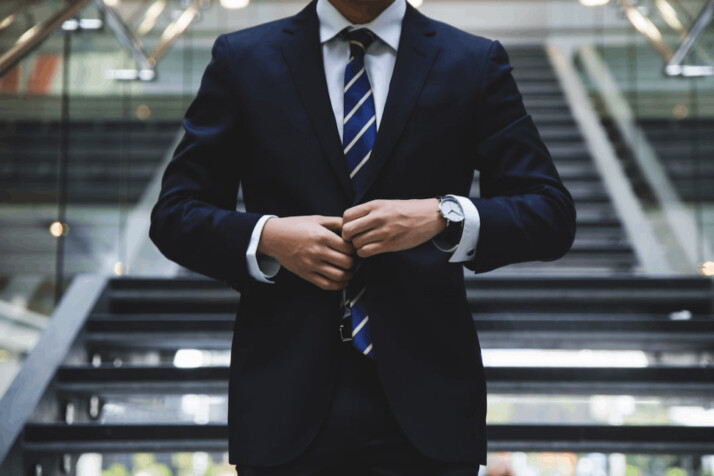 Discuss Your Aspirations
The summary on your resume should clear any lingering doubt the hiring manager may have. When recruiters read through your resume, you should display a high level of enthusiasm for the new role. Tell them what you hope to achieve in the new role. Doing this makes your career change resume summary relevant and irresistible.
Overall, you should use clear and concise language throughout, making sure to focus on what makes you different as a potential employee. Elaborate on specific examples of your relevant achievements whenever possible.
Career Change Resume Summary Templates You Can Use
Here are examples of career change resume summaries you can use.
Template 1
I am a highly skilled and experienced professional. My skills include excellent communication, interpersonal and problem-solving skills that have helped me excel in previous jobs. I would like to use my skills to help your organization look for new job opportunities.
Template 2
Seeking a challenging and rewarding position in software engineering that will allow me to use my skills and experience. With over eight years of teaching experience, I am confident I have what it takes to be successful in this new career field. My strong problem-solving skills and the ability to work independently and as part of a team make me confident to take this new role.
Template 3
A highly motivated and experienced customer service professional with over five years of experience in the field. Seeking to transition into a human resources position where my skills and abilities can be utilized to their fullest potential. Skilled in problem-solving, conflict resolution, and maintaining positive relationships with both customers and coworkers. I excel at managing multiple tasks simultaneously while ensuring that all deadlines are met.
Template 4
I am an experienced lecturer with a Ph.D. in Mathematics and over ten years of teaching experience at the university level. I am looking to transition into data engineering, where I can use my skills in math and science to make a meaningful impact. My objective is to secure an entry-level position as a data engineer to develop my skills while contributing value to your company.
Template 5
With six years of customer service experience, I am looking to transition into an information analyst role within a company. My attention to detail and passion for data make me confident that I would excel in this position. Please find my resume attached, and do not hesitate to contact me with any questions. Thank you for your time!
Template 6
I am a product marketing professional with four years of experience working in the technology and B2B industries. I am looking for an opportunity in product management where I can use my skills to help drive the success of products. My relevant experience and highlight include the following:
Managed all stages of products' lifecycle from conception to market launch
Developed go-to-market strategy including positioning, messaging, pricing & distribution
Worked closely with engineering teams to ensure timely launches/Rollouts while maintaining quality bar
Conclusion
Finding the motivation to change careers can be difficult, especially when you are unable to find employment that you were looking for. This is why it's important to know how to create professional resume summaries when switching careers.
An effective resume summary sells you to your potential employer despite your relative inexperience. The hiring manager will be more interested in reading your template if you write it smartly.
The templates in this article can help you as you inch closer to getting the job of your dreams. If you're too busy to write one, you can use the Hey INK tool. We generated all the examples above with the tool.
Explore All
Write Professional Overview Articles