If you're looking for professional overview summary examples, you've come to the right place. This article provides a quick guide on how to write an effective professional overview and examples of what constitutes good summaries.
When seeking a job, it is important to submit a resume that showcases your skills and experience in the best possible light. A professional overview summary can help you do just that by providing potential employers with a concise snapshot of your qualifications.
By following our tips, you'll be able to craft a professional overview summary that effectively captures your skills and qualifications.
What Is a Professional Overview Summary?
A professional overview summary is a document that summarizes the most important points of a person's work history and relevant experience. It provides potential employers with an overview of a candidate's education, career, skills, and personality characteristics.
You can use this summary when looking for a new job opportunity, reaching out to the hiring manager, and connecting with coworkers and others.
How to Write a Professional Resume Summary
When writing a resume, you must include a summary of your professional qualifications and experience. This overview will give employers an idea of what you can bring to the table. So, you must make sure to highlight your strongest skills and experiences.
Key tips for writing an effective resume summary:
Start with a strong statement that captures your strengths and highlights why you're a great fit for the job.
Make sure to list specific skills and accomplishments that relate directly to the position you're applying for.
Emphasize on what you can offer the company. Use keywords that reflect the job ad and showcase how you can help the employer meet their needs.
Keep your summary brief. It's best to limit your professional overview summary to 4 or 5 sentences.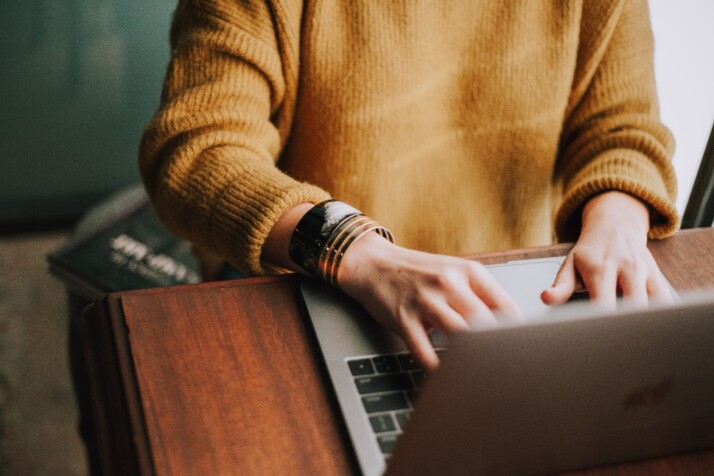 Professional Overview Summary Examples
When looking for a job, one of the first and most important documents you will turn to is your resume. A professional summary enables employers to view the applicant in a more positive light and understand their suitability for the role.
Below are some professional overview summary examples to use as inspiration:
Example 1: Administrative Jobs Resume Summary
I have worked as an office manager for the past 4+ years. During this time, I have gained experience controlling inventory, ordering and tracking new supplies, and developing procedures and training material for staff. My strong communication skills enable me to effectively oversee all operations cohesively. Also, I am highly organized with a proven track record of success.
Example 2: Marketing Resume Summary
A creative and experienced professional with over three years of experience in marketing, content writing, and outreach. Skilled in crafting compelling content that engages the reader and drives conversions. With a focus on generating leads through digital channels, looking to help Company X achieve their business goals through increased online visibility.
Example 3: Business & Management Resume Summary
I am a solutions-driven business analyst with over 5 years of experience in business consulting and operations analysis. I'm well-equipped to help businesses identify areas for improvement and devise solutions that improve their performance. My understanding of digital transformation is especially beneficial when it comes to improving processes by taking companies online. This is evidenced by the 4% increase in manufacturing output my work has achieved for one client company.
Example 4: Finance & Accounting Resume Summary
A dedicated financial analyst with five years of experience in investment banking, with a focus on the oil industry. I have analyzed potential investments, conducted industry research, and assessed market trends. I hold an MBA in Finance, which strengthens my skills and knowledge to make sound investment decisions.
Example 5: Technical Resume Summary
I am a creative computer scientist with up to 2 years of working with tech startups. I have advanced knowledge of software design principles and agile development principles. It has enabled me to lead and manage a team of five in developing new software from concept to delivery. I thrive in people-oriented environments and enjoy collaborating with others on meaningful projects.
Example 6: Sales & Customer Support Resume Summary
As a sales associate with experience in upselling furniture and dealing with customer objections, I have a track record of success at Company XYZ. I have exceeded department KPIs by 30-40% in the past 6 months. Skilled at creating trusting relationships with customers to close deals.
Example 7: Food & Service Industry Resume Summary
I am a bar manager with over 8 years of experience in the industry. I have always focused on providing excellent customer service and ensuring customer satisfaction. Also, I have worked to reduce staff turnover rates and increase bar revenue through advertising featured cocktails and word-of-mouth strategies. In my previous positions, I was able to increase sales by 20%.
Example 8: Medical Role Resume Summary
Certified medical assistant with 10 years of experience providing quality patient care in a fast-paced environment. Skilled at handling confidential paperwork, administering medication, and establishing team-oriented relationships with patients, family, and staff. Completed clinical documentation adhering to the hospital regulations.
Example 9: Education Resume Overview Summary
A social studies teacher with over 7 years of experience in the classroom. I focus on creating a positive and engaging environment for students to learn. With an interdisciplinary approach to teaching, I strive to make social studies relevant and interesting for all students. Additionally, my strong knowledge of different methodologies allows me to develop creative lesson plans that engage students.
Example 10: Graphic Design Resume Summary
As a senior graphic designer with over six years of experience, I have extensive skills in website design and branding across multiple industries. My strength is in multimedia, marketing, and print design. Additionally, I excel at communications, digital storytelling, and Adobe Creative Suite.
Conclusion
A professional overview summary is meant to encapsulate an applicant's main skills, work experience, and accomplishments in one short paragraph. It is used as a resume summary for several fields, focusing on the most relevant skills for a specific job or career path. Use the tips and examples in this post to write a good professional resume summary on your own.
Explore All
Write Professional Overview Articles