A financial analyst LinkedIn summary is a short bio on a LinkedIn user's profile. It provides the user's basic credentials, work history, education, and achievements using LinkedIn skills, work experiences, and education.
The main purpose of a LinkedIn summary is to represent a professional in the best possible light. LinkedIn's summaries have a 2,000-character limit.
The Importance of a LinkedIn Summary for Finance Analysts
LinkedIn summaries are important for financial analysts because they provide a snapshot of the analyst's experience and skills. This information can help employers or clients decide whether to contact the analyst for more information or work with them on potential projects.
To understand the full value of a LinkedIn summary, we need to understand how recruiters scour the internet in search of prime candidates. Don't forget that while LinkedIn is primarily a social network tailored to professionals, it also includes search engine functions.
Many recruiters use LinkedIn as a tool for finding key professionals. But before you even get to this point, the platform helps professionals in three vital ways:
LinkedIn helps financial analysts stay up-to-date on industry news and events.
It helps financial analysts connect with prospects in their field.
It helps financial analysts build their brands.
When a recruiter wants a financial analyst specializing in a particular facet of the industry, they use the platform as a search engine. They find prospects by using various keywords that match the profile of the exact type of financial analyst they need.
What Does This Mean?
This means you can improve the visibility of your profile by leveraging industry-relevant keywords. Not only do you increase the likelihood that a recruiter might find the perfect hire in you. It also means you're more likely to land a job you excel at.
Tips for Writing a Financial Analyst LinkedIn Summary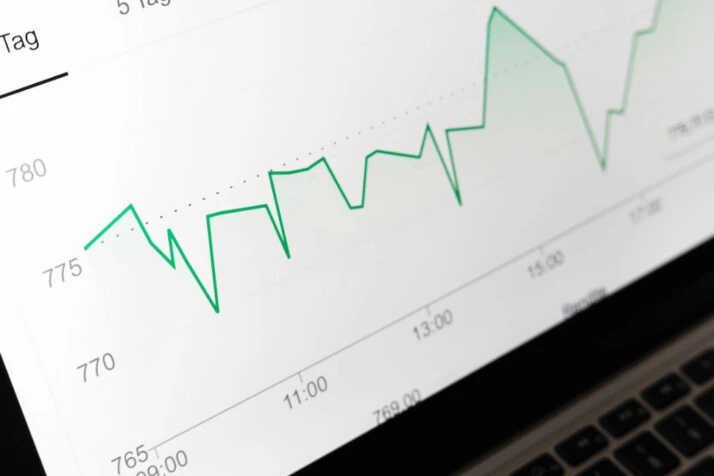 Let's assume you've finished writing your financial analyst resume. This is the best time to write a summary because you'll only need to pick out key information. Simply add the most attractive bits to your summary. When crafting your summary, take note of these tips:
Start by highlighting your experience and degree in Finance or Economics.
Talk about your positions in financial analysis, including their respective companies and your responsibilities while there.
Indicate that you are proficient in using various software programs within the finance field (e.g., Excel).
Emphasize any courses or training modules you have completed on financial analysis topics. These can set you apart from other job seekers with similar backgrounds as yours.
Finally, include some keywords related to finance so that potential employers will be more likely to find you when conducting a search query.
Check out the next section for some examples!
Let's Write a Financial Analyst LinkedIn Summary with Hey INK!
Example A
I am a financial analyst with experience in various industries. My degree is in Finance or economics, which allows me to quickly understand and analyze company data. I have previous experience working as a financial analyst, where I was responsible for creating forecasts, analyzing trends, and reviewing ratios. Additionally, I am proficient in the use of Microsoft Excel, Crystal Reports, and other software programs used within the field of Finance. Throughout my academic career and professional experiences, I have obtained valuable training which has helped me develop strong analytical skills.
Example B
I am a financial analyst with experience in various industries. My degree is in Finance or economics, which gives me the ability to analyze financial data and provide insights for decision-making. I utilize my skill set and software programs, such as Excel, SQL, Tableau, etc., to help companies make sound investments.
Example C
I am a financial analyst with experience working in various industries, including banking and insurance. My degree in Finance gives me the skill set to be proficient at using software programs such as Excel and Bloomberg. I have also taken courses on financial modeling, which have helped me develop my skills as a financial analyst.
In Summary
LinkedIn's summaries can go a long way in impressing potential employers. They are often your first impression and, if done well, can decide whether someone continues reading your profile. We hope this guide helps you write effective LinkedIn summaries that stand out from the rest.
Explore All
Write Professional Overview Articles