LinkedIn is teeming with sales professionals. And if you want to stand out, it may be time to take a good hard look at your profile summary.
Not many people realize this, but this small text block can be a dealbreaker when getting connections and landing jobs. After all, it's one of the first things people view on your profile. If you don't know how to begin, it helps to look at a LinkedIn summary example for a sales professional.
Lucky for you, we've laid out a ton of great examples that will inspire you. Not only that, but we'll also be sharing some winning tips that can help you make an eye-catching and well-written summary.
Get ready to level up your LinkedIn profile. Let's get into it!
What Is a LinkedIn Summary?
A LinkedIn Summary is a short, snappy overview of your professional self that helps people decide whether or not to connect with you. It's usually only 2-3 sentences long, and you can find it at the very top of your profile.
This short text block gives potential employers and clients an idea of who you are and the value you can offer them professionally. As such, it needs to be clear, concise, and interesting enough to make someone want to learn more about you.
Why You Should Pay Attention to Your LinkedIn Summary
There are many reasons why you should take the time to craft a great LinkedIn summary. It's your introduction to the world of LinkedIn. With a well-written summary, you can have dozens of new connections and potential clients and employers soon after.
Here are some of the other important benefits of paying attention to your LinkedIn Summary:
You Can Attract Attention
Your summary is a great place to share key metrics about your performance or details about your business or service. This way, profile visitors will see your strengths front and center.
You Can Promote Your Unique Selling Points
By highlighting what differentiates you from other sales teams and professionals, you can stand out more easily.
You Can Prompt a Response
Summary sections allow you to include a good call-to-action that will motivate a potential lead to reach out to you.
It Shows up in the Search Results
Including relevant keywords in your summary makes it easier for people to find you on the platform. This also makes it easier for them to learn more about what you have to offer.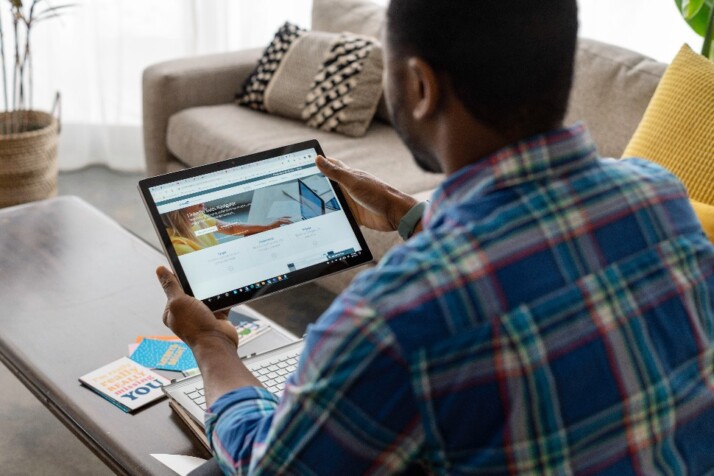 Key Tips for a Winning LinkedIn Sales Profile Summary
Start with a strong statement. Begin your summary by making a powerful statement that captures your unique value proposition. This will help to pique the reader's interest and ensure they continue reading.
Introduce yourself and highlight your current role or position. You want to give the reader a snapshot of who you are and what you do without being too wordy or generic.
Share something interesting from your career history thus far. This can include achievements, awards won, notable projects completed, and so on. Again, be specific and highlight only the most relevant information rather than listing everything you've ever done!
Use keywords. For potential employers or clients to find your profile, use relevant keywords in your summary that describe your skills and experience.
Don't use jargon. Overly technical or niche terms can also be off-putting for some people. This is why it's best to keep your language concise and easy to understand. You'll have a stronger chance of resonating with your target audience.
Round off your summary with a few words about what drives you. End your summary with a strong ideology/passion. What gets you up in the morning? Why do you work? Share something that will connect with potential employers or clients by reading through your profile Summary section!
Always proofread & spell check before hitting publish. Nothing looks worse than typos or grammatical errors in such an important piece of content as your LinkedIn Profile Summary!
Linkedin Summary Example for a Sales Professional
A sales professional with a decade of experience in the industry, including five years in management. Specializes in consultative and solutions-based selling and has a proven track record of exceeding sales goals. Passionate about helping others achieve their goals and always looking for new opportunities to learn.
A highly motivated, experienced, and successful sales professional with a record of consistently exceeding goals. Demonstrates an innate ability to identify and qualify potential customers, build strong relationships, and close deals. Excels in fast-paced environments where multitasking is required.
Looking to make an impact in sales? Look no further! I'm a motivated and driven professional with experience in various industries. My ability to build relationships and close deals makes me an asset to any company. Contact me today if you're looking for someone who can help increase revenue and grow your business.
I'm a sales professional with over six years of experience in the field. I thrive on working with customers and building relationships that result in closed deals. I've exceeded goals and targets in my previous roles by consistently delivering results. My goal is to help my clients achieve their business objectives, whatever they may be.
I am a sales professional who has been in the business for over five years. I am passionate about selling and helping others, which is why I love my job. My goal is to always provide 110% effort to help my clients achieve their goals.
Conclusion
Your LinkedIn summary is like a highly effective business card. It's a piece of information that sits at the top of your LinkedIn profile, allowing you to engage with your audience. As such, it must possess that little extra sparkle that catches the eye of your audience.
It needs to make them want to know more about your qualifications and work experience. Take inspiration from the LinkedIn summary example for a sales professional in this article. Use it to develop a profile summary that's true to you!
Explore All
Write Professional Overview Articles