These days, employment has become very competitive. With the number of people applying to new jobs or switching careers, employers are swamped with resumes and are tasked with recruiting the best.
Luckily, there are a lot of things that can make you stand out from the sea of job applicants. Including your professional summary achievements in your resume can make you the perfect candidate to fill a job opening.
Your professional achievement is the component of your resume that highlights your successes, career milestones, and awards. And any other noteworthy thing you accomplished in your past job.
This guide will teach you how to highlight your achievements in the most appealing way.
Why You Should Write Your Professional Achievements
Achievements always leave a lasting impression on employers because it demonstrates your abilities and suitability for the job. It should consist of things you developed, designed, sold, or started.
A lot of people interchange achievements for duties. But duties are your primary job responsibilities, while achievements are the extra things you were able to accomplish on the job. It shows the employer that you can perform.
Elements of Professional Achievements
There are three basic elements to consider when you write a professional achievement. They are:
The skills and talents do you have.
How you have used the skill to perform a task.
Measurable or quantitative results you have achieved.
How Do You Write a Professional Achievement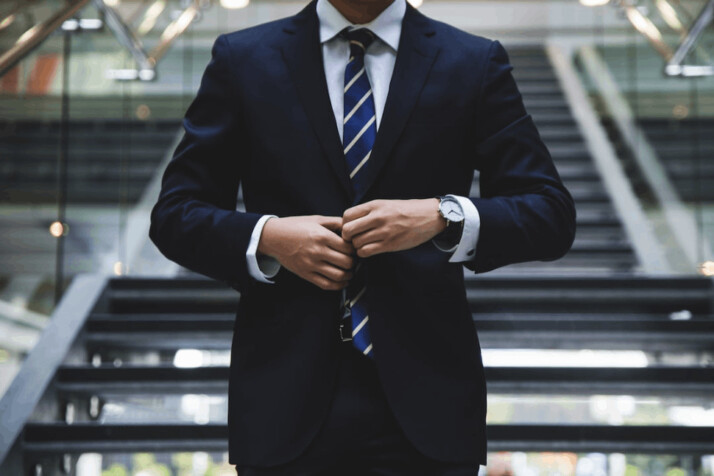 While a professional summary grabs the employer's attention, your professional achievement has a lasting impression on the employer. Employers don't just want to see your skills, experience, education, and any other boring details. What have you done with all your skills? What have you achieved in your previous position?
The following will guide you in writing the perfect professional summary achievement in your resume:
1. Follow the Job Description
Your achievements should be written in line with the position you're applying for.
2. Highlight Your Key Achievements
Keep your achievements short. One or two significant accomplishments are enough to set you apart from other applicants and show the employer how qualified you are.
3. Include the Duration and Outcomes.
Include the duration, scope, and outcomes of your success and the projects you worked on or finished. For instance, you might write how a key achievement was finished in six months, a year, or five years. And mention how many professionals you worked with to make it happen.
4. Include Defined Figures in Your Achievements
For your achievements not to look abstract, you can add a quantified value where necessary. For example, you can give the number of awards you have won over time or how many publications you have written.
This helps the employer easily understand your achievements concerning the job.
Professional summary achievements may include:
The revenue you have generated for your previous organization.
Problems you discovered and fixed.
Ideas you created in your past job.
Specific projects you worked on in your previous job.
Awards you got in your industry and at your workplace.
Promotions over the past years to more senior roles at work.
Scholarship and grants you've been awarded.
Professional Summary Achievements Examples
Summary Achievement for a Sales Resume
Successfully generated $1,000,000 in sales over the course of two years.
Generated $1 million in new sales revenue over the course of six months.
Increased sales by 30% in the past year.
Professional Summary Achievement for Tech
Delivered innovative and user-friendly software on time and within budget.
Implemented a new tech system that increased efficiency by 25%.
Successfully created and launched a new website that achieved significant viewership within the first month of its release.
Summary Achievement for Customer Service
Successfully increased customer satisfaction ratings by 25% through superior customer service.
Handled customer service inquiries and complaints with a high professionalism.
Addressed the needs of individuals while maintaining the company's standards.
Provided excellent customer service through quick and accurate responses to inquiries.
Managed multiple customer accounts simultaneously and provided quality support in a timely manner
Professional Summary Achievement for Teacher
Increased the number of students passing their classes by 20% over the previous year.
Led a team of educators that increased standardized test scores by 20 points in one year.
Successfully designed and implemented a new elementary-level curriculum that increased test scores by 15%.
Professional Summary Achievement for Medical Personnel
Managed and directed health services for a population of over 2000 individuals.
Initiated and completed a diabetes self-management program for underserved rural residents, improving participants' overall health.
Improved patient satisfaction ratings by 20% through the implementation of new procedures.
Summary Achievement for Banker
Increased lending portfolio by over 25% in 12 months through targeted marketing and relationship building.
Managed a portfolio of $100 million in assets.
Successfully closed 20 transactions totaling over $1 billion in value.
Completed transactions totaling over $5 million in value.
Managed a portfolio of high-value accounts, completing transactions totaling more than $5 million.
Professional Summary Achievement for HR
Led a team successfully implementing new HR software, reducing processing time by 50%.
Supervised the recruitment process for a large company, successfully filling over 100 positions in 6 months.
Led a team that reviewed and updated the company's HR policies, resulting in more efficient and consistent processes.
Professional Summary Achievement for Administrative Assistant
Performed general office administrative tasks while juggling corporate executives' demanding schedules and travel arrangements.
After negotiating a new contract with the present supplier, saved $3,000 annually on office supplies.
Commended for developing the internal newsletter to convey management's vision.
Professional Summary Achievement for Office Manager
Was in charge of eight office assistants in a high-volume tech company. Led the team to a 22% annual growth in new contracts.
Maintained daily work schedules. Grew the team through yearly reviews and direct performance feedback.
Sourced new data input automation tools that reduced clerical errors by 55%.
Conclusion
Writing a formal summary is not enough to land you your dream job. You have to take it a step further by highlighting what you've been able to achieve. We all want to see results, and the same goes for employers. It's not enough to gather certificates and talents. Show them what you can do if they eventually employ you.
Your professional summary achievement is an opportunity to sell yourself to the employer; use it wisely.
Explore All
Write Professional Overview Articles