Following the advent of the internet, it seems as though every industry has become much more competitive. Most jobs today require a wealth of experience, which most college and high school students don't have. To stand out from the competition, you'll need to do all you can. This article will teach you how to write a professional summary for a college student.
But before we get the tips and examples, we need to cover a few bases first. Let's begin.
What is a Professional Summary?
A professional summary is a concise summary of your professional and academic background. You can find this section at the top of a resume. It captures the most important points of your experience and markets yourself to a potential employer.
The following are the three main things you should include in your professional summary:
Key skills
Achievements
Experiences
A professional summary should have only three to five sentences and highlight the experience and skills most relevant to the job you're applying for.
The main benefit of a professional summary is that it condenses the information in your resume. It's a way for recruiters to skim through hundreds of applications. This means that professional summaries are the first things that recruiters check to determine an applicant's suitability.
This is especially true for jobs that have hundreds of applicants
The Importance of a College Student Professional Summary
College students typically have little to no work experience, but that doesn't mean they belong to the bottom of the applicant pool. Your academic, extracurricular, and other experiences can still showcase your professional value.
Strong resume summaries are useful at any career level, from novice practitioners to seasoned industry sharks. Professional summaries also appear in scholarship applications and graduate school applications.
Tips for Writing a Professional Summary for a College Student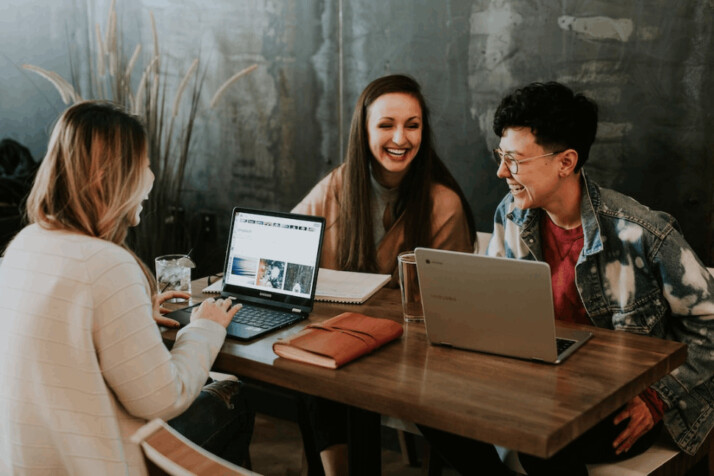 Start with a Strong Introduction
Introductions are similar to first impressions. While professionals must avoid bias, we can't deny their importance. Strong introductions should highlight your best skills and experience. Highlight things like:
Strong academic performance
Participation in key groups
Unique accomplishments
Remember that the main objective is to stand out from the crowd. You can also list soft skills. Communication, interpersonal, and leadership skills all accumulate toward painting you as a prime candidate.
Highlight the Main Selling Points
A student's greatest selling point will always be his or her education. Provide a clear description of your academic performance and showcase and volunteer experience if you have any. Make sure to cover the experiences most relevant to the job.
Another thing to consider is that the goal of a student's professional summary is to present yourself as someone willing and able to learn.
Use a Clear and Concise Writing Style
Recruiters and hiring managers go through lots of applications. They are busy people who are looking for prime candidates. They have limited time and even more limited attention. Be clear and straight to the point. Make sure to include a keyword relevant to the job.
You can identify good keywords by checking the job description. This not only shows your attention to detail but also shows your resourcefulness.
Mention any Notable Achievements
Students rarely have any work experience. Hiring managers have no point of reference other than a student's achievements. Don't forget to provide proof of your accomplishments. Try to mention certificates, volunteer work, and special programs relevant to the job.
Hiring managers and internships pay attention to these things to determine whether an applicant can be trained easily.
Proofread, Revise, and Edit
As with every writing task, your college resume summary must be error-free. While a misspelled word is far from a reason to disqualify your application, it speaks volumes about how you approach tasks.
An effective individual will ensure that even simple tasks don't have errors. Remember that your professional summary is also an opportunity to showcase your communication skill. Proofing your work will go a long way in creating the best possible impression for you.
Sample Professional Summary For a College Student
Example 1
Recent college graduate with a 3.8 GPA and experience in teamwork and leadership roles. Achieved high marks in public speaking, critical thinking, research methods, and problem-solving ability. I am passionate about making a difference in the world. I participated extensively in service projects throughout my school career.
Example 2
A Computer Science undergraduate with a passion for data engineering and machine learning. I have successfully led multiple Senior class projects to completion and am proficient in Python, Java, and Scala.
Example 3
A hard-working and dedicated college student, I have a GPA of 3.8/4.0 and experience in teamwork and leadership roles. My top qualifications include my ability to think critically, manage time efficiently, and communicate effectively with others. Through my coursework at ABC College, I have developed expertise in subjects such as mathematics and the sciences. I am excited to expand my abilities as part of your team.
Example 4
A college student with undergraduate studies in business administration and a GPA of 3.8 seeks a position that emphasizes teamwork and leadership skills. I am experienced in team-based projects within the academic setting; the applicant also takes on individual responsibilities when needed. I have a proven ability to manage tasks simultaneously while maintaining focus on priorities. This allows me to work effectively both independently and with a team.
Example 5
Hard-working college student with a strong passion for health and fitness. I have five years of experience handling fitness classes and one-on-one instruction. I am eager to bring this knowledge of the fitness world and break into the teaching industry. Trained in Zumba and Body Pump.
Example 6
A data engineer and machine learning enthusiast with a graduate degree in computer science. Skilled leader, having led multiple successful Senior class projects. Proficient in Python, Java, and Scala, as well as other modern technologies.
Example 7
A highly motivated college student with experience in marketing, copywriting, and brand management. She has gained this experience through involvement in various student organizations. Her goal is to work for an advertising agency and gain real-world experience.
Example 8
Motivated college student with a passion for marketing, copywriting, and brand management. Significant experience in designing advertising campaigns through involvement in various student organizations. Eager to contribute to an advertising agency and gain practical knowledge.
Example 9
A recent Finance graduate with a specialization in personal finance and economics. I am eager to help families plan for their futures and develop budgets that work for them. I am proficient in Microsoft Excel, QuickBooks, and Mint.
Example 10
Recent finance graduate with a specialization in personal finance and economics. Eager to help families plan for their futures by developing budgets that work for them. Skilled in Microsoft Excel, QuickBooks, and Mint.
In Summary
Professional summaries are a way to condense the information found in a resume. They provide recruiters with a way to skim through scores of applications in search of prime candidates.
Writing an effective professional summary for a college student requires a bit of skill. Follow our simple tips to build good writing habits you can use for all forms of professional correspondence. You can also consider using tools like Hey INK to optimize your output.
Explore All
Write Professional Overview Articles