If you're a high school student or a recent graduate, you might not have enough experience to put forth in your resume. But no worries! A professional summary for a high school graduate may list volunteer work, extracurricular activities, or informal work experience.
A professional summary showcases your skills and experience in an easy-to-read format. This document can be used to introduce yourself during interviews or when submitting resumes or cover letters. It should highlight your strengths and reflect positively on them.
This article provides tips and examples to help you write a solid and persuasive professional summary for a high school graduate.
What Is a Professional Summary for a High School Graduate?
A professional summary for a high school graduate is a brief document highlighting the individual's academic and work-related achievements.
It typically includes information such as the graduate's degree or diploma, area of study, GPA, and relevant coursework. It also lists awards and scholarships received, work experience, volunteer activities, and any other notable accomplishments.
What to Include in Your Resume Summary?
Your resume summary is where you can hook your reader by stating your top skills and experiences. In a few brief sentences, state what makes you the perfect candidate for the position. Here are some things to consider including in your summary:
Leadership Experience
Having led a team in high school showcases your ability to take charge and inspire others. This experience can be valuable in future careers, especially if you are seeking a management or leadership position.
Volunteer Work
Volunteering shows you are willing to give back to your community and helps build essential skills like teamwork, communication, and leadership. Adding volunteer work to your resume can help set you apart from other candidates.
Honors and Awards Received
A resume summary is a great place to list honors and awards received in high school. This section showcases your academic strengths and demonstrates that you are capable of excelling in your studies. It can also help set you apart from other applicants when applying for college or scholarships.
Extracurricular Activities
Extracurricular activities are important to include on a resume because they show that you're well-rounded and have other interests outside of school.
They can also help demonstrate your skills and leadership abilities. If you have any awards or accolades from your extracurriculars, be sure to list them too!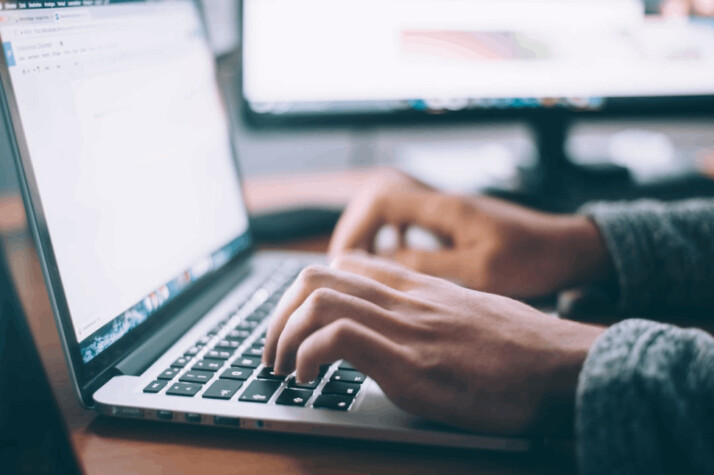 Tips for Writing a High School Student Professional Summary
Your resume is one of the essential tools you have when applying for jobs or scholarships. It's your opportunity to make a great first impression, and it can be the deciding factor in whether you get an interview or not. When writing your professional summary, keep these tips in mind:
Start with a strong statement that showcases your skills and qualifications. Use quantifiable information whenever possible (e.g., "In charge of managing a team of 20 employees" rather than "Managed team").
List all your experiences and educational achievements. Make sure to proofread carefully! Typos communicate carelessness which will likely cost you opportunities down the road.
Keep it brief and to the point. Around 4-6 lines maximum is ideal for your professional summary. Lengthy texts could make your reader want to scroll down before reading the important sections of your resume.
High School Resume Summary Examples
Following are some professional summary examples for a high school resume that will inspire you to write an effective one for your own.
Example 1:
As a high school graduate, I have achieved both academic and work-related successes. I was on the honor roll for all four years of high school and was voted Most Likely to Succeed by my classmates. My coursework has prepared me well for future college courses; moreover, I have experience in the workforce, having completed three internships. Lastly, my volunteer work speaks volumes about who I am as a person. I have spent countless hours helping others, whether teaching children how to read or working with animals at a shelter. Given these experiences and accomplishments, it is evident that I would excel in any collegiate setting.
Example 2:
As a high school graduate, I am confident in my ability to thrive in a college or university setting. I maintained an excellent grade point average during my academic career while participating in many extracurricular activities and volunteer work. I have taken classes in both mathematics and biology, which will help me as I move on to more specialized programs. Additionally, I have volunteered with different organizations, such as animal shelters and soup kitchens. And I developed vital teamwork skills that are important for any workplace environment. In sum, these various experiences have helped me become a well-rounded individual ready to tackle whatever comes next.
Example 3:
A hardworking and ambitious high school graduate, I have a passion for learning and am consistently striving to improve my academic performance. My GPA is 3.8, and my coursework focuses on mathematics and the sciences, which I hope to continue studying in college. Alongside my academics, I have gained experience working in customer service positions and volunteering with local charities.
Conclusion
For high school graduates, the high school resume summary is one of the first documents they see in their professional careers.
This document summarizes their high school experience. It includes any extracurricular activities they have participated in, community service they've done, and any awards, achievements, or leadership experience they've had. Use the tips and examples in this post to write a persuasive professional summary for your high school resume.
Explore All
Write Professional Overview Articles