Are you looking to apply for a managerial position? Well, you need to be prepared for some tough competition. To help you stand out from the several applicants, you may be up against; it helps to have an excellent resume. And what better way to boost your resume than with a professional summary for management resume?
Resume summaries are a great tool to provide a general picture of your employment experience and skill set clearly and quickly. Because, let's face it, hiring managers are often too busy to search and read through an entire resume. A resume summary can easily make them see that you're a good fit for the role.
Why a Resume Summary is Important
A resume summary is vital to any job application, especially for management positions. It allows potential employers to scan your qualifications and determine if you have the skills and experience they are looking for. A well-crafted summary can effectively increase your chances of being interviewed for a job.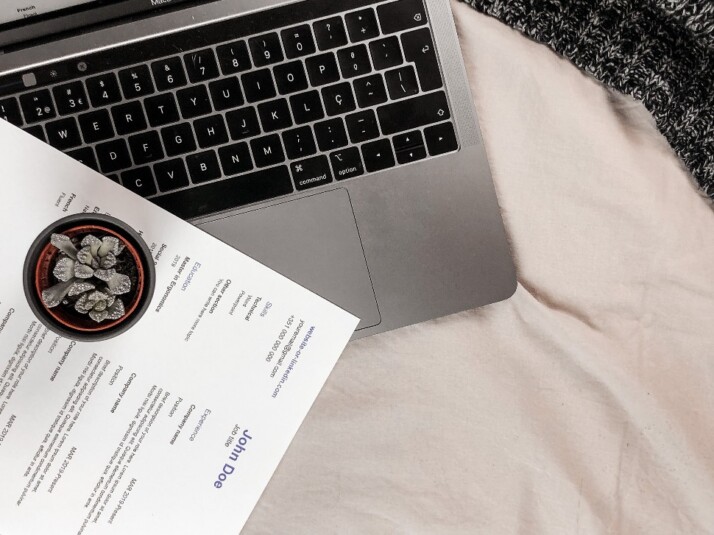 Tips For A Winning Management Resume Summary
Highlight your accomplishments
A resume summary is the most effective way to start a resume because they are achievement-oriented and highlight the skills you want to present. Make sure to showcase your achievements and illustrate how much work you've put in to achieve them.
Use action verbs
Applicants often use the same generic phrases in their resume summaries. Some of these phrases include:
Responsible for
Tasked with
Entrusted with
You want to avoid these, so your summary doesn't come off as bland and uninteresting. These passive words don't tell the hiring manager much about what you've accomplished as a manager.
Use strong resume action verbs instead to highlight career achievements. Here are some great management-related terms to highlight your accomplishments as an employee and project leader:
Facilitate
Foster
Lead
Manage
Designate
Enlist
Appoint
Champion
Delegate
Orchestrate
Superintend
Include solid numbers to prove your competence as a manager
You have most likely accumulated a lot of experience as a manager. And you can use this to make your resume accomplishments more credible.
Make sure to include some hard numbers. Adding numbers helps to hire managers to understand your experience better and think about what more you can accomplish.
For example, you can say you have over five years of managerial experience. Or you can also say that you led a marketing campaign that increased sales by 26%. Notice how stating the facts through numbers makes these statements much more powerful.
Let's say you have no management experience yet. This shouldn't stop you from applying for a management position. Try to combine your transferable skills with any leadership experience and present it in your summary.
If you have led a project through completion, you should list that experience on your resume. Make sure to emphasize your project management skills.
Highlight your relevant management skills
To be employed in a management position, you should prove that you know more than just the basics of your industry.
Most companies look for employees with the managerial skills to train new employees, lead projects, and run a successful team. Show employers, you have these skills by highlighting them clearly on your resume.
Read the job description for the position you want
Find out what the employer is looking for by circling back to the posted job description.
In their job advertisement, hiring managers often include all the technical skills, experience, and even personality traits they want candidates to have. You can also find relevant keywords here for your resume in the job description.
Use this information to optimize your resume summary further. This will make it even more appealing to employers.
Professional Summary for Management Resume Examples
Software Engineer
A results-oriented software engineer who specializes in designing and implementing relational database systems. Has more than eight years of experience developing cutting-edge engineering solutions with a broad range of e-commerce and technology features. An expert in agile processes and creating e-commerce websites that integrate with payment APIs.
Restaurant Manager
Dedicated bar manager who provides the highest customer service standards and ensures customer satisfaction. Has a knack for reducing staff turnover and upselling techniques. Successfully led marketing campaigns and word-of-mouth strategies to increase bar revenue by 20%.
Project Manager
I'm an experienced project manager with over five years of proven track record of working with waterfall and agile project management methodologies. Over the past three years, I managed 5+ teams of software projects. I also have basic knowledge of several programming languages, such as Java, React, and NodeJS.
Content Marketing Manager
Professional with more than three years of experience in marketing, content writing, and outreach. Has valuable experience writing for high-authority publications like Forbes, Business Insider, and more. Can work to increase online presence and generate more leads through content effectively.
Marketing Manager
Marketing manager with 5+ years of experience in digital marketing. Has real-world social media marketing experience, including Facebook, Google, and LinkedIn ads. Management experience with an account with a monthly budget of $30,000.
Social Media Marketing Manager
A social media manager who is passionate about boosting brand awareness and customer engagement. Has proficient skills in copywriting and basic graphic design. Personally grew my consultancy page from 0-1,000+ followers in just a month.
Final Words
Making a professional summary for management resume doesn't have to be too complicated. Follow these tips and refer to these examples, and you should be able to put together a winning resume summary.
A strong resume summary can help convince potential employers that you are worth interviewing. Be sure to put some effort into creating one that stands out from the crowd!
Explore All
Write Professional Overview Articles