A teacher's job is to inspire and guide students to reach their full potential. The job description usually includes many other responsibilities. This is why teachers must describe their strengths and skills. Identifying and highlighting what potential employers want and need to know about you is essential. One of the best ways to do this is by getting ideas from a professional summary for teacher sample.
A resume summary contains all the relevant skills, work history, and achievements that you want to share with potential employers. It makes it easier for them to understand what makes you an excellent candidate and motivates them to consider you for the job. And to make sure you create a winning summary, we've laid out some key tips just for you in this article.
What Is a Resume Summary?
A resume summary is a brief paragraph that highlights your skills and experience related to the job you are applying for. It can be an effective way to quickly show an employer that you have the qualifications they are looking for.
A well-written summary can also make your resume stand out from the others, which may give you an edge in the hiring process.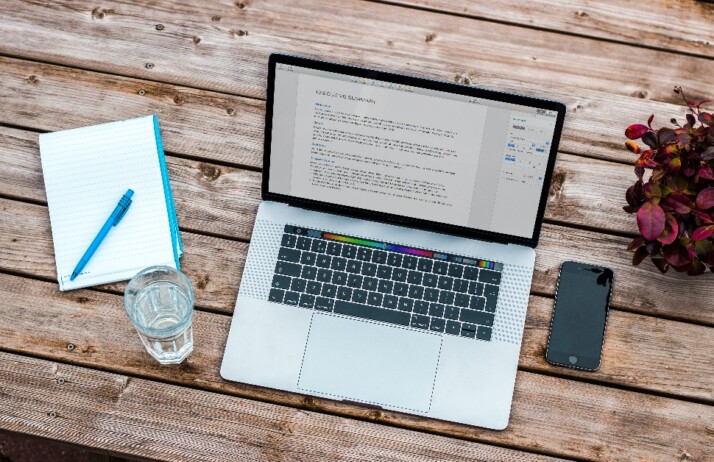 Tips for a Winning Teacher Resume Summary
Highlight Your Emotional Intelligence
The teaching profession will require you to handle challenging students and be sensitive to them. A compassionate and intuitive teacher is what most employers look for.
Display Your Leadership Skills
Teaching requires not only patience and knowledge but also authority. Your students need someone who can effectively guide them. Mention your leadership skills in your summary by citing instances when you had to lead and guide your students.
Use Specific Numbers
Numbers can be your best friend when making your resume summary. They effectively add more credibility to your statements. This also helps employers to gauge your skills and qualifications better. Highlight specific numbers you have accomplished, such as the number of students you have taught or how long you've been teaching.
Add a Brief Slogan
Why not make your summary more interesting with a brief slogan that explains your teaching philosophy? This helps display a high level of enthusiasm for teaching. And that is what most employers are looking for.
Mention Your Language Skills
If you're a multi-lingual candidate, try to highlight your language skills. Not every applicant can speak multiple languages, and this can prove to be a unique competitive edge.
Talk About Your Experience With Using Technology in the Classroom.
Teachers must adapt to many new teaching methods rather than resist change. You could share how you've successfully used a laptop, projectors, and other devices to improve your classes.
Show Knowledge of a Local School District.
This is the best approach for applying to a school in your city or town. You can say something like:
"A longtime resident and expert on district education requirements."
Highlight a Commitment to Diversity
Teachers who value diverse classrooms deliver positive messages to their students. Let your summary reflect your inclusivity. You can say that you respect cultural diversity in the classroom and community in your summary. Or you can also mention what steps you take to promote diversity in the classroom.
Showcase a Well-Rounded Skill Set
Try to illustrate your extensive skill set through examples.
Let's say you actively participate in all aspects of education, from parent-teacher-organized activities to district curriculum policies. That's definitely something worth mentioning in your summary.
Display Concern for Students and Parents
Teachers should show that they care about connecting with students and their parents. This is a vital trait that employers are sure to appreciate. Talk about how you develop strong and positive relationships with students and parents.
Showcase Problem-Solving Skills
Teachers are required to resolve everyday problems in the classroom. Bringing those problem-solving skills to a well-written resume is key to landing a job as a teacher.
Professional Summary for Teacher Sample
A conscientious and flexible middle school English teacher who is well-versed in using social skills and empathy. Capable of managing student behavior and utilizing student feedback to create more effective lesson plans.
Has experience in teaching grades one and two with class sizes of up to 30 students. Can create unique activities that enhance student literacy and mathematical ability and train a newly hired teacher's assistant.
A dedicated teacher of high school chemistry for more than three years. Was able to introduce standardized testing and state curriculum successfully. This helped 42 out of 50 students get scores of 3 or higher during the AP Chemistry Exam.
Boston College art teacher with a degree in education. Has more than three years of art teaching experience in public schools. Received a 2018 Teacher of the Year award. Looking to leverage 400 hours of teaching experience to expand opportunities for [School Name].
A professional with a track record of improving test scores by adapting teaching methods to student needs. Capable of developing personal relationships with students and building confidence in their abilities. I am looking to support the school's mission by creating a unique, engaging learning environment that promotes the students' talents and ideas.
A skilled and personable teacher with eight years of classroom experience. Highly skilled in implementing individual assessments in lesson planning and various learning methodologies.
An educator with ten years of experience teaching large high school classes. Can teach small and large groups and cultivate positive relationships with students as an effective communicator focusing on academics and growth.
A passionate English teacher who can tailor lesson plans to suit a variety of students. Excellent communication skills, organizational skills, as well as several digital learning methodologies.
Conclusion
A resume summary is an excellent tool for explaining educational achievements, classroom skills, and past teaching experience. It's where you can share the qualifications you have that are relevant to the teaching position you want to apply for. If you want to be hired as a teacher, write a clear and effective resume summary.
Follow these key tips and take inspiration from a professional summary for teacher sample. And you should be well on your way to writing a winning resume summary. Good luck!
Explore All
Write Professional Overview Articles