A creative and well-written resume summary can help to set you apart from other voice-over professionals.
When attempting to create a resume summary for a voice-over professional, it's important to remember certain important points. This article analyzes these points to help you create a professional summary for voice over artist.
How to Create a Professional Summary for Voice Over Artist
A voice-over artist's professional summary is a concise and crisp snapshot of the professional's personality and what they do best.
Whether they are applying for a work-from-home voice-overs job or customer service representative role, the voice-over resume is always important. It is a surefire way for hiring managers to determine whether the job candidate is an ideal fit for the job.
Highlight Your Skills and Experience
You should highlight your experience and skills as they relate specifically to voice-overs. This means that any previous acting or public speaking experience you have is relevant, as is any work with audio production or editing software. If you've worked at a radio station before, don't hesitate to include it.
Keep It Brief and Concise
A resume summary is typically short. It is not different when writing resume summaries for professional voice actors. Therefore, you should keep your summary concise and easy to read. If you have several accomplishments to reel out, you should use bullet points.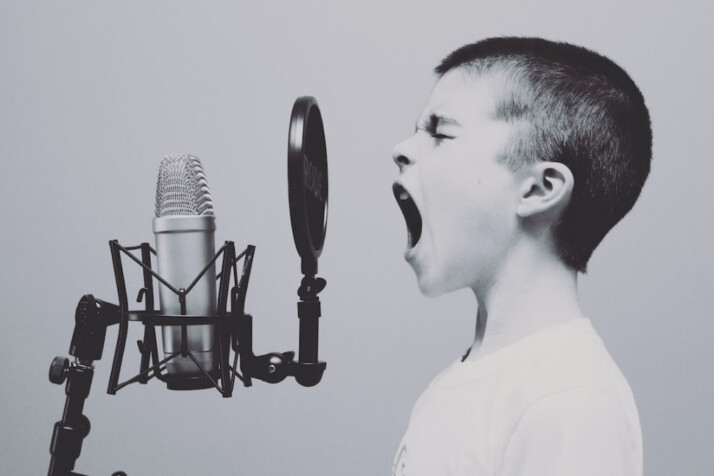 Emphasize Your Unique Selling Points
Be sure to emphasize your unique selling points (i.e., what makes you different from others in your field). Are you an experienced narrator? Do you have a particularly high-quality vocal range?
If you speak multiple languages, it is also a unique selling point. These are things that potential clients will want to know!
Examples of Professional Voice-Over Resume Summaries
If you need a professional summary for voice over artist to guide you, check the ones in this section.
Template 1
I am an experienced voice-over actor with a career spanning more than 10 years. I have worked on various large-scale projects in both English and Hindi languages. My work has been critically acclaimed and appreciated by audiences across the globe.
Template 2
I am a voice-over actor with experience in both narration and character work. My career spans over 10 years, during which I have worked on countless projects for radio, television, and corporate clients. I am highly reliable and take great pride in my work.
Template 3
I am an accomplished voice-over actor with experience in commercials. I have a strong build and a resonant voice that is perfect for radio and TV ads. My years of acting training allow me to bring emotion and life to any script.
Template 4
I'm an accomplished voice-over actor with experience in both the radio and video industries. I have performed in a wide range of styles and genres, giving me a versatile vocal range that is perfect for your project. My voice has been called "smooth," "pleasant," and "approachable." Most importantly, I take direction well and can easily adapt to your needs.
Template 5
Experienced voice-over actor with experience in providing voice-overs for video content for companies. Proven ability to connect and engage with audiences through vocal delivery. Possesses excellent diction, modulation, timing, and pacing skills.
Final Words
Put yourself out there and show the hiring manager why your voice is worth hiring! Keep your resume/CV as updated as possible, and always have it on hand when inquiring about your next career move.
You can get a head start with writing professional resume summaries by using the Hey INK tool. You can generate awesome summaries like the examples above using the tool.
Explore All
Write Professional Overview Articles