Are you trying to decide between a professional summary or objective on your resume? It cannot be easy to know which stands out.
Before you make a final decision, it's essential to understand the difference between these two resume components. And also how they can each help you stand out. Let's examine each option in greater detail so that you may choose the one that best meets your needs.
Definition of a Professional Summary
A professional summary is a succinct statement that is positioned at the top of your resume and lists your key accomplishments and experiences.
It's an opportunity to highlight your strongest assets in an easy-to-read format. This section should include a few sentences highlighting critical skills, accomplishments, and experiences that make you uniquely qualified for the job.
Examples of a Professional Summary
Experienced project manager with 10+ years of experience leading teams in the retail industry. Skilled at developing creative solutions to challenging problems.
Detail-oriented web developer with 5+ years of experience designing and coding user interfaces for influential organizations. Extremely well-organized and skilled at reaching deadlines.
Motivated marketing professional with a proven track record of driving leads, generating brand awareness, and increasing sales.
Definition of a Professional Objective
An objective is a short statement explaining what job you're seeking and why you're the best person for it. It should be specific to each job application because employers often hire based on their current needs rather than long-term goals.
Your objective should give employers a sense of your ambitions and capabilities and how you can help the organization achieve its goals.
Examples of an Objective
Seeking a retail manager position where I can leverage my 10+ years of experience to drive team success and increase profits.
Aiming for a web development role that will allow me to use my coding skills and creativity to build innovative user interfaces.
Looking for an opportunity to apply my marketing expertise to generate leads, grow brand loyalty, and boost sales for XYZ company.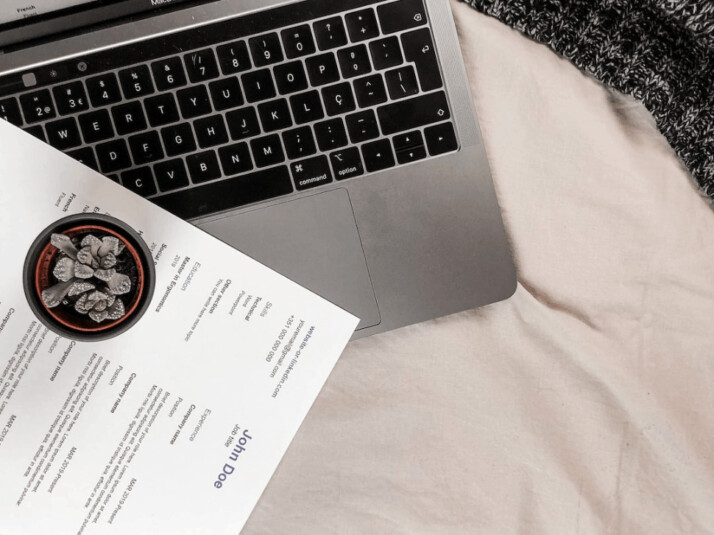 Professional Summary or Objectives: Know the Differences
1. Focus
The main difference between a professional summary and an objective is the focus. A professional summary focuses on your qualifications, while a goal focuses on what you hope to gain from a job or company.
2. Content
Professional summaries are more general, highlighting your overall experience and skills. An objective is much more specific, outlining the position you're seeking and how you plan to use your abilities to benefit the employer.
3. Length
Professional summaries are usually around three sentences long, while objectives can be up to one complete sentence in length.
4. Location
Professional summaries typically appear at the top of your resume, directly beneath your contact information. Objectives usually appear at the bottom of your resume.
Professional Summary vs. Objective: Knowing Which Stands
If you've been debating between an objective and a professional summary, you should now have enough information to make an informed choice. Consider the type of job you're seeking and how much experience you have. If you're an experienced professional, a professional summary is usually the better option. It allows employers to get an overview of your skills and qualifications quickly.
On the other hand, an objective can be beneficial if you're a recent graduate or someone with limited experience in the field. This is because it lets employers know what kind of job you're looking for and how your skills can benefit them.
If you do decide to go with one of these options, be sure it does justice to your skills and experience. Investing time crafting a compelling summary or objective section is essential for any successful resume.
FAQs
What Is the Purpose of the Summary and Profile?
Summary and profile statement do essentially the same thing. Summary statements reiterate the key points of your resume, usually in a short paragraph or a few bullet points. Professional profiles emphasize other key points from your resume, but they usually focus on your accomplishments and accomplishments.
How Should This Section Work?
Regardless of which section you choose to include on your resume, this should be:
This is different if your goal is helping an employer meet their goals. This means you should write a slightly different objective or summary statement for each job you are trying to get.
Let a hiring manager know what you want to tell him about yourself.
Final Thoughts
When deciding between a professional summary and an objective for your resume, you must consider the type of job you're applying for. And how much experience you have. A professional summary is generally better for experienced professionals who want to highlight their qualifications in a concise format quickly.
At the same time, an objective can benefit recent graduates or those with limited experience. In either case, ensure that the content accurately reflects your experiences and qualifications. This way, employers can understand what makes you uniquely qualified for the job. Good luck!
Explore All
Write Professional Overview Articles