As a software developer, having an effective resume is essential for getting your foot in the door of the job market.
A professional summary of your software developer resume can make your resume unique from other candidates. It will help ensure potential employers notice your credentials.
This post will walk you through steps to write your own summary and examples to learn from. Read on to get started on your professional summary software developer resume.
How Do You Create an Excellent Professional Summary?
Writing a solid professional summary starts with understanding what employers are looking for. And then condensing your skills, experience, and education into a few sentences.
This provides a snapshot of who you are as a professional software developer. Read on to get started on your professional summary software developer resume.
Steps to Writing a Professional Summary Software Developer Resume
Step 1: Establish Your Value Proposition
Before writing your professional summary, it's essential to understand what makes you unique or valuable to an employer.
What sets you apart from other software developers? What have you achieved in the industry, and what makes your experience special?
These questions help you to identify what information is essential to include in your professional summary.
Step 2: Highlight Your Skills
An ideal skill set for a software developer will vary depending on the employer's specific needs. Still, there are some common skills that employers look for in software developers.
A few examples include technical knowledge and problem-solving abilities, coding experience, creativity in programming solutions or UI/UX design. Skills like communication skills, and collaboration with other team members are also important.
In your professional summary, focus on highlighting your most impressive or relevant skills. This way hiring managers can quickly get a sense of who you are as a software developer.
Step 3: Summarize Your Education and Experience
Job seekers should also consider including a few sentences about their education and experience in the software development field. This can be particularly useful for candidates starting their careers or those switching from another industry to software development.
In your professional summary, include information such as where you studied and any software-related certifications you have earned. Also add any relevant coursework you completed, and your most recent job title(s).
Step 4: Proofread Your Summary
It's also important to proofread your professional summary before submitting it with your resume. This is key for making sure there aren't any typos or errors in grammar or syntax. This could cause potential employers to think twice about calling you in for an interview.
Skills That Should Be on a Professional Software Developer's Resume
Technical knowledge and problem-solving abilities
Programming experience in various languages
Creativity in programming solutions or UI/UX design
Written and verbal communication skills
Collaborative working style with other team members
Knowledge of software development lifecycle (SDLC) processes
Familiarity with standard development tools, such as version control systems, integrated development environments (IDEs), etc.
Understanding of web technologies and ability to build maintainable web applications.
Examples of a Professional Software Developer Resume Summary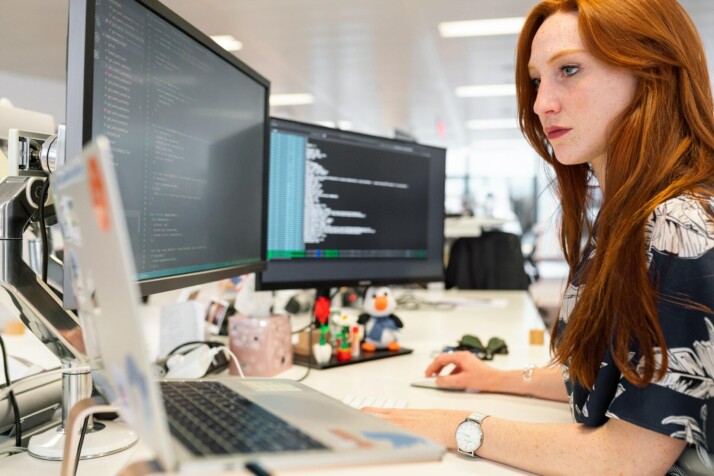 • "Software developer with 5+ years of experience in developing web and mobile applications. Skilled in working with Java, Python and HTML/CSS languages and frameworks. Experienced in working on projects ranging from small-scale websites to large-scale enterprise solutions. Possesses excellent communication and problem-solving skills."
• "Experienced software engineer specializing in full stack development for the past 7 years. Proven ability to develop reliable, well-structured code using multiple technologies including Java, JavaScript, React and NodeJS. Expertise in UI/UX design as well as Agile methodology and practices. Dedicated to delivering quality solutions that meet customer requirements."
Conclusion
By following these four steps, you can easily create a professional summary that stands out from other resumes. It gives potential employers the information they need to decide if you're the right fit for their organization!
With careful preparation, proofreading, and attention to detail, your software developer resume will ensure your application gets noticed by hiring managers. Best of luck with your job search!
Explore All
Write Professional Overview Articles