Resume summaries are essential because they highlight your best skills and experience. This increases the chance that a hiring manager reads the other sections of your resume. If you're struggling to come up with a compelling summary, don't fret. This article contains a wealth of resume summary for sales professional examples.
But before we cover these examples, we must first understand a few basic concepts.
What is a Professional Overview?
A professional overview is a summary that gives an overview of someone's professional qualifications. It can include information such as a person's education, work experience, and specialized skills. A professional overview can be helpful for potential employers when reviewing a job application or for networking purposes.
Your professional summary must include the following:
Educational and Sales Background
Certifications
Achievements
The Importance of a Resume Summary in Sales
Resume summaries serve two primary purposes when applying for a role in a sales team. First, a resume summary outlines your skills and experience, thus making it easy for the hiring manager to find critical candidates.
Second, resume summaries also serve as a test run to evaluate your persuasive and marketing skills. Resume objectives appear in paragraph form, meaning you have much room for creativity. In essence, sales professionals sell their experience, expertise, and value to a company.
Tips for Writing Resume Summary for Sales Professional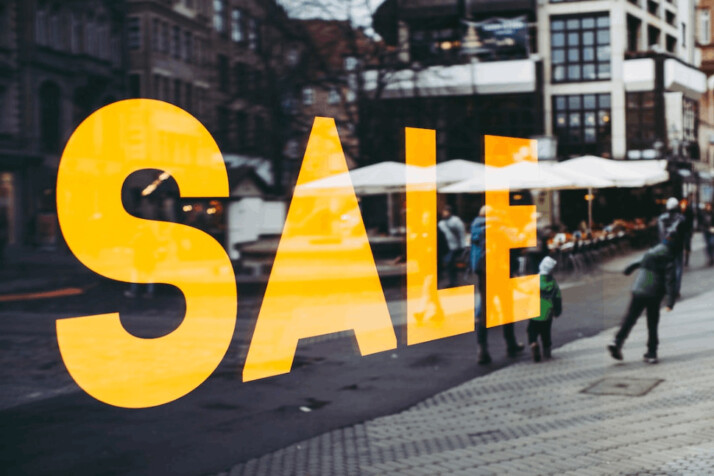 Highlight Sales Experience with a Strong Opener
Strong openers are similar to getting your foot in the door. It captures your audience's attention and piques a recruiter's interest. This is especially important when competing against many candidates. Strong openers help your resume stand out, thus ensuring recruiters read your resume.
Include Quantifiable Data to Back Up Claims
Knowing which accomplishments are relevant and desirable in a sales representative position is not enough. It's essential to back up your claims with quantifiable data because these verify your claims and showcase your understanding of analytics.
Qualitative examples are great, but these are much less trustworthy in a job application. More often than not, recruiters are more receptive to your claims when there are numbers involved.
High sales figures, lead generation numbers, and customer satisfaction ratings are all hallmarks of an effective salesperson.
Mention Transferable Skills
Transferable skills are ones you can use in other areas of your life. Emphasizing these skills is important because it allows you to show how you can use these skills to improve performance in sales. Some vital transferable skills are:
Communication skills
Problem-solving skills
Organization and management skills
Interpersonal skills
Leadership skills
The best part about these skills is there's a lot of room to develop them outside work. This makes it easy to cite these skills and experiences that helped you develop them.
Keep Summary Brief and Concise
State your past employment in sales and personal qualities that would suit you for a career in sales. You can also add any questions you may have about work.
Your summary must be brief and concise. It must also include keywords relevant to your industry. Try to match your outline with the profile of a job idea candidate. You can find the right words by looking through the job description.
Identify what the employer wants from a salesperson and tailor [truthfully] your summary to match it. Job descriptions usually tip off keen readers with the type of person the company wants. Use this to find relevant keywords.
This is a simple way to increase your desirability for a role. Remember, if you can't market yourself to an employer, you will likely have difficulty selling products to clients.
Proofread
Once you've finished your summary, proofread it for any mistakes. Spelling and grammatical mistakes can hurt your credibility. Your professional summary must be perfect if you want to make a good first impression.
Resume Summary for Sales Professional Example
Example 1
A successful sales professional with over 10 years of experience in driving revenue and meeting targets. Specializes in relationship building and securing new business opportunities through market research, targeting potential clients, and developing a marketing strategy. Excels at working as part of a team or under his initiative to achieve set goals.
Example 2
A proactive and results-oriented sales professional with over seven years of experience. Proven track record in training new employees and achieving desired outcomes within set timeframes. A problem solver with a specific focus on creating value for clients.
Example 3
A senior-level sales professional with a proven track record in solution selling and technical expertise. Skilled at managing large accounts and providing excellent customer service. Possesses an innate ability to identify potential opportunities and close deals promptly.
Example 4
A motivated and experienced sales professional with a proven track record in negotiation, closing deals, and presenting to clients. Skilled in strategic planning and execution, always looking for new opportunities to grow the business.
Example 5
A sales professional with over ten years of experience in the field. I offer a unique perspective and maintain a point of view on a policy that presents an advantageous position for the client during negotiations. Presentation skills are polished and always well-received by clients, colleagues, and employers.
Example 6
Retail sales professional with experience in software and time-based statements seeks new opportunities. Demonstrates consistent rate of growth, outperforming industry benchmarks.
Example 7
Action-oriented and results-driven sales professional with over seven years of experience in the industry. Additional strengths include onboarding new customers, process improvement, and email marketing content creation/management. My builder mentality allows for quick assimilation into any working environment. An associate degree in business provides a strong foundation in general operations.
Example 8
A sales professional with a degree in business development and years of experience exceeding expectations. Skilled at implementing knowledge to drive results and impact history. Expertise in building relationships, closing deals, and providing top-notch customer service. Member of the Executive Committee for XYZ company.
Example 9
I am a sales professional with a degree in business development and over ten years of experience driving growth and exceeding expectations. I have been recognized as an expert in my field, with a history of impactful implementation. My fluency in language allows me to communicate effectively with clients from around the world. I am excited to put my knowledge and skills to work for your organization and expect excellent results.
Example 10
Action-oriented sales professional with a proven track record of bringing in new business and building long-term customer relationships. Additional skills include content creation, email marketing process starting from lead identification to closing the sale, and more.
Example 11
A successful sales professional with experience in a variety of industries. Career-focused and driven, always looking to learn new techniques and prospects related to sales. Possesses strong strategic thinking abilities and the ability to relate well with clients/customers.
Example 12
I'm a career-driven sales professional with five years of experience developing and executing sales strategies that generate consistent results. I have a knack for relating to potential buyers and relating market trends to them to create interest. My previous roles have allowed me to develop strong prospecting skills, which I can use in your organization. I am excited to learn more about your company and how my skills could contribute.
Example 13
I have over seven years of experience in sales, most recently as a Sales Manager. I am looking for a new opportunity to use my skills and abilities to achieve new sales goals.
Example 14
A seasoned and successful sales professional with a proven track record in achieving small and large growth for companies. Excels at creating and executing strategic plans that result in increased market share, improved product positioning, and increased revenue.
Example 15
A seasoned professional with exceptional sales skills. I am adept at developing and executing sales strategies, and I need little to no supervision. My experience section shows I have worked in sales for different industries and honed my sales skills in and out of the office. I am always hungry to learn new techniques to meet what a sales job might require of me.
In Summary
A resume summary for sales professional jobs is a simple way for hiring managers to check an applicant's suitability for a role. A sales resume outlines all necessary information on a single page. Writing a professional resume doesn't have to be a complex affair. Simply follow a resume format, and apply our tips. These will help you build habits you can use throughout your career.
You can also choose to use an online resume builder. Many examples and templates on this list were created from our Hey INK tool! Feel free to use it to meet your needs, whether you're writing a cover letter or a job interview script.
Explore All
Write Professional Overview Articles