A well-written professional summary for the position of retail manager can grab attention. Imagine all recruiting supervisors scrutinizing your resume because it contains a raving description of your skills and accomplishments.
As a store manager and excellent salesperson, you understand that first impressions may make or break a sale. You know how to sell your goods, but can you also market yourself?
Take advantage of these essential tips and guidelines if you want to be the next retail manager who lands a dream role.
Who Is a Retail Manager?
Retail managers run stores and build partnerships with retailers, vendors, and suppliers. Retail managers oversee the day-to-day function of the store and hire and train store staff to help with the daily operation.
A retail manager is responsible for overseeing the sales and operations of a retail store. They work with teams of employees to ensure customers have an enjoyable shopping experience while maintaining profitability targets.
How to Write a Professional Retail Manager Summary
Make sure you know how to construct a CV highlighting your talents before beginning to write. Managers in this industry strive to increase revenue by luring in new clients. You need to demonstrate your knowledge, diligence, and business savvy on your CV if you want to be considered for a managerial position.
We've compiled our top three pieces of advice for crafting a retail management CV that will wow recruiters.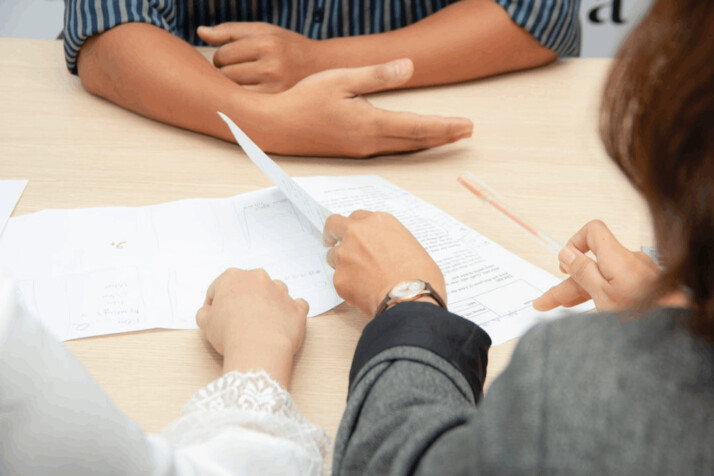 1. Create a Qualifications Summary That Gets You Noticed
The summary of qualifications, a bulleted outline of your top career accomplishments, begins your resume and introduces your application.
Be sure to impress your target employer with a list of impressive accomplishments in your description of qualifications. Specifically, to accomplish this:
Read the job description and pick out the essential needs.
Explore the company's website and social media presence to acquire more context.
Make a list of your most relevant talents and accomplishments.
2. Focus on your strengths & highlight them in your skills section
Show the hiring manager your hard and soft skills in the relevant resume areas. Examples of essential skills for retail managers are the ability to think critically and lead others. If you possess such talents, you must list them in your resume's skills section.
In addition, make sure that the skills portion of your resume is targeted toward the position you're applying for. Research the organization you wish to work for and describe your relevant skills and expertise. If you're applying for a retail job serving international tourists, stress your language skills. To round out your retail manager CV, consider these additional hard and soft skills:
Health and safety procedures
Scheduling and planning
Physical stamina and Fitness
In-store logistics
Point-of-sale (POS) systems
Accounting skills
Empathy & Conflict resolution
Communication skills
Organizational skills
Marketing skills
3. Highlight any measurable results you've had
Businesses always look for qualified new retail management personnel to oversee their operations. But don't make the common mistake of describing your typical workday.
You may make your CV stand out by providing facts and specific examples of your accomplishments in previous employment. We call this "quantifying your experience," and it's crucial for selling yourself as a capable retail sales manager to a prospective employer.
Some relevant quantitative information for a retail resume includes:
Numbers of supervised or trained retail sales workers
Store traffic counts
Customer satisfaction ratings
Time savings or profit gains percentages
If you want to impress employers with your track record, it's best to back up your claims with complex data rather than platitudes like:
"Exceeded yearly sales projection in first year as store manager."
Final Words
A retail manager professional summary is a complete list of your qualifications and skills that can help you break into new territories.
Prepare yourself well in advance, and you'll find that it's a lot easier to portray your skills and experiences to interested hiring managers succinctly.
Explore All
Write Professional Overview Articles