Retail is one of the most challenging industries in which to build a successful career. It can be especially difficult for those who have never worked in retail before to know where to start.
This guide provides an overview of what a professional summary for retail should include. We also show you how it can help you stand out from the competition.
In addition, you'll get a retail resume summary you can use.
Importance of Resume Summary
If you ever see a resume example without a summary section, the resume example is not a good one. This is because the resume section is one of the most important sections in a standard resume. Irrespective of the resume format you're using, there has to be a summary section.
The professional summary should describe who you are and what makes you unique within the industry. It's also important to list your skill set, detailing the specific tools and knowledge that make you uniquely qualified for a promising retail career.
In a world where hiring managers have to go through several CVs, a good retail resume summary helps you make a good first impression. With a great summary, you can get hiring managers to have more interest and make sure they read your resume.
How to Write a Professional Summary for Retail Jobs
Here are some important tips to help you write a good summary for retail.
Offer a Brief Introduction
In order to write an effective professional summary for retail jobs, you first need to introduce yourself. This part of your retail resume summary should give your prospective employer a basic idea of your skills and work experience.
Highlight Your Unique Retail Skills
The second paragraph should focus on your skill set, detailing the specific tools and knowledge that make you uniquely qualified for the retail position.
Do you have strong math skills and experience managing budgets? Can you create catchy slogans and persuasive copy?
Perhaps you have years of experience as a buyer or are especially skilled in creating flattering outfits for all body types. Whatever expertise makes you desirable in the retail world, share it in this part of your resume.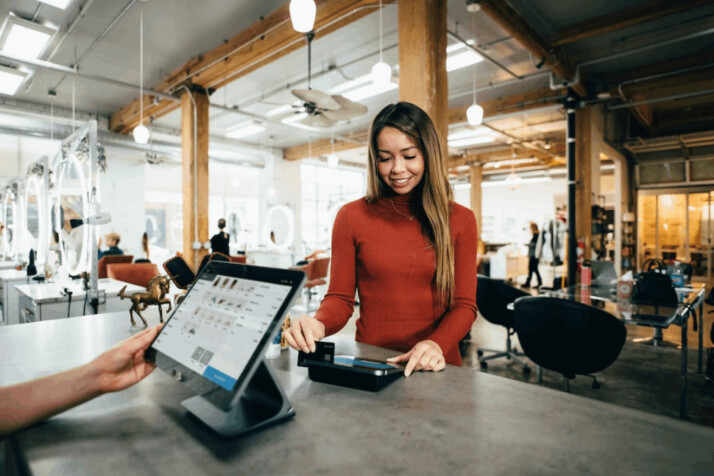 Quantify Your Achievements
One major mistake people make when writing their resume summary is being vague about their achievements. You've achieved a lot in retail and management. You should be able to quantify your strides. Don't just tell the hiring manager you increased sales. Instead, quantify the increase. Tell them you increased sales by X in X months or years.
Professional Summary Examples for Retail Resumes
To give you more clarity, we have some professional summary examples for retail you can use.
Resume Summary 1
I have more than three years of customer service experience in the retail industry. I was a product associate and cashier for two major retailers. My responsibilities included assisting customers with finding and selecting products, ringing up purchases, and providing general customer service. I am knowledgeable about various types of merchandise and enjoy helping people find what they need.
Resume Summary 2
I'm an experienced retail professional with over three years of experience in the industry. I have worked as a store assistant for two different companies and have gained valuable skills in customer service, stock management, and point-of-sale operations. My attention to detail and organizational abilities would make me a great addition to your team.
Resume Summary 3
With three years of retail sales experience, I have the ability to provide good customer service and sell products that meet customer needs. My knowledge of different brands and dedication to providing a unique shopping experience makes me an ideal candidate for this position. Time management skills learned from working shift work enable me to handle busy periods with ease while maintaining high standards of customer service.
Resume Summary 4
A dedicated, hard-working and motivated individual with great communication, information processing and customer service skills. Adept at creating a positive shopping experience for customers through effective product knowledge provision and by providing an attentive, polite demeanor. Strives to maintain visual merchandising standards in order to create an attractive retail environment that encourages shoppers to browse.
Retail Resume Summary 5
I am an experienced retail professional with over five years of experience in the industry. My skills include cashiering, stocking, and customer service. I'm extremely organized and detail-oriented and have a proven record of providing great customer service. I am also proficient in Microsoft Word and Excel. My key strengths include excellent customer service and strong organizational skills.
Resume Summary 6
I'm a store manager with over five years of experience in this field. My skills include inventory management, staff supervision, and customer service. I have a proven track record in increasing sales and managing budgets.
Resume Summary 7
A successful and experienced store manager with more than five years of experience in the retail industry. Proven track record in leading and motivating teams to achieve sales goals and providing excellent customer service. Specializes in creating unique shopping experiences for customers.
Resume Summary 8
I am a skilled and experienced manager with several years of experience in the retail industry. I have held various positions within the field, including shift supervisor, store manager, and district manager. Most recently, I had a job as a general merchandise manager for a major retailer. There, I managed over 200 employees and an annual budget of $50 million. My skills include HR management, operations management, financial analysis, and merchandising/product development.
Resume Summary 9
A dynamic and enthusiastic individual with a background in retail management. Seeking to secure a position as a store manager where my skills and abilities can be utilized for the betterment of the company. I possess excellent problem-solving skills, leadership qualities and an eye for detail. I have held various positions in retail over the past 10 years. The experience has given me a comprehensive understanding of what it takes to be successful in this field.
Resume Summary 10
I'm a career retail store manager with over 10 years of experience in the industry. I have a track record of success in training and leading teams, driving sales and achieving operational goals. In my previous positions, I was responsible for hiring and managing staff, creating efficient systems and optimizing procedures to improve customer service levels. I am confident that my skills would be an asset to your organization as a Store Manager.
Conclusion
The templates in this free guide give you a better idea of how to write your own resume summary. These resume summary examples detail general points of how to write an appropriate summary and what to do when writing a summary.
If you need to write a retail resume summary, you should use the Hey INK tool to create one faster. You can put yourself forth as the best candidate for the retail job with this tool. It saves you time and helps you create a retail summary that gets you hired.
Explore All
Write Professional Overview Articles