A resume summary is an important part of any professional resume, especially if you're vying for a sales manager position. You might be up against a ton of other qualified applicants.
As such, you'll need a winning sales manager resume summary statement to stand out. If you need help getting started, you're in the right place. We've laid out some great resume summary statement examples that you can refer to in this article.
Aside from examples, we'll also share key tips for making a winning summary. These are sure to increase your chances of success in the job market!
Importance of a Resume Summary Statement
Sales managers play a very important role in any company. They are responsible for developing and executing marketing strategies to increase revenue and market share.
Your resume summary is a great way to highlight the skills and experience necessary for this role. It can attract attention from hiring managers and increase your chances of being called for an interview. This can also pave the way for many valuable connections.
What To Include in Your Resume
Before we look at some great resume summary examples, it's important to know all the important information your resume should have. This will ensure that your summary statement is strong and clearly conveys your resume's purpose.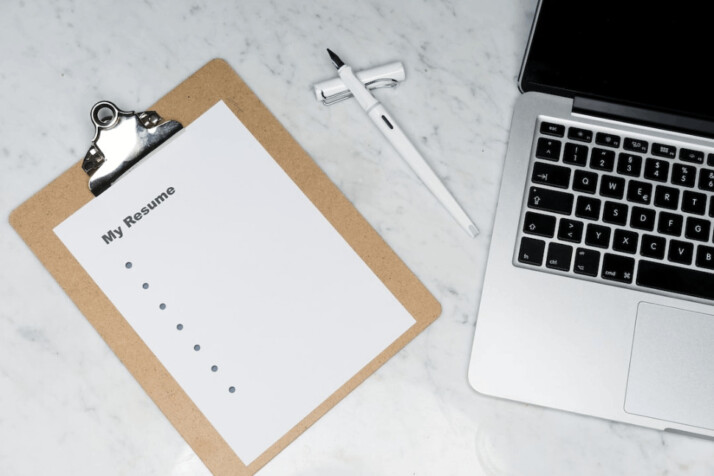 Personal contact information
You must include your basic contact details here – and they must match what you have listed on your job application and cover letter. This will make it much easier for the employer to reach out to you.
Resume Summary
All good sales managers know the importance of well-written elevator pitches. Your resume summary is your elevator pitch for the job you want to get. Include your ability to implement sales strategies, account management, and business development or business administration experiences.
Some other ideas of what to include in your summary are:
A summary of your experience, including years in sales, relevant skills, and high-level qualifications.
How you will add value to the company, you're applying to work for.
Goals that will lead to your career success in the role.
Quantifiable data that proves your ability to meet and exceed the specific needs of the position.
Work History
For a sales manager, the work history section can be one of the most important things to include in your resume. Try to showcase your leadership skills by selecting relevant experiences specific to your job or industry.
Education
An education section should list the highest school level you have completed. It can also include excerpts from transcripts or your GPA. If it's an academic achievement that could reflect positively on your resume, include it.
References
References should at least include (2) people who can testify to your sales team leadership and (1) who can vouch for personality and character. This will add more credibility to your resume and give you an edge in the selection process.
Skills
Let's not forget the skills section. This is also an important part of your resume. You should list all the relevant skills that will enable you to become an exceptional sales manager.
Sales Manager Resume Summary Statement Examples
Example 1
An expert sales manager who can effectively build a customer base to effectively increase revenue and consistently exceed sales targets. Has excellent communication skills, can build strong relationships, and ensure customer satisfaction. Also possesses the ability to understand current market trends and competition.
Example 2
Proven, results-driven sales manager with over ten years of experience in diverse industries. Excels at building and leading high-performing teams that drive revenue growth and maintain customer loyalty. Adept at creating innovative plans to identify new business opportunities and exceed sales targets.
Example 3
A motivated and experienced sales manager with a proven track record of leading teams to success. Excels at strategy development, goal setting, and driving performance improvements. Skilled in relationship building, customer service, and negotiations. Demonstrates integrity, accountability, and dedication to delivering results.
Example 4
Professional sales manager with 9+ years of experience training and supervising sales staff. Also has experience in implementing sales strategies across the country. Managed five marketing campaigns which cost $1 – $3 million, while leading a team of 30 creative and technical sales personnel. As a senior sales manager, I'm looking to apply my proven record of leading and launching successful marketing campaigns.
Example 5
A seasoned sales manager with an extensive background in driving growth for multimillion-dollar businesses. Proven track record of successfully building and leading high-performing teams, increasing revenue through strategic planning and execution, and cultivating long-lasting client relationships. Excels at collaborating cross-functionally to achieve goals and assignments on time and under budget.
Final Words
A resume summary for a sales manager should include examples of your success in lead generation, client relations, and team management. It is also important to highlight your strengths that could be an asset in managing a sales team.
Take the time to write a sales manager resume summary statement and tailor it to the job. This will effectively increase your chances of landing that job!
Explore All
Write Professional Overview Articles