In a competitive job market, it's essential to have a well-written resume. This can help you stand out by highlighting your skills, accomplishments, and experience.
With countless resumes employers receive daily, you want to make it easier for them to see what value you bring to the table. This is where a summary for business analyst resume comes in handy.
Resume summaries provide a quick synopsis of what you do and give some insights about your career history. You need a crisp intro to help remove any confusion from the reader about what you have to offer them. And we'll guide you on how to do that in this article!
What Does a Business Analyst Do?
A business analyst gathers and analyzes data to help a company improve its performance. This may include studying sales figures, customer feedback, financial reports, and other numerical information.
They then create recommendations for improving areas such as marketing, product development, operations, or finance.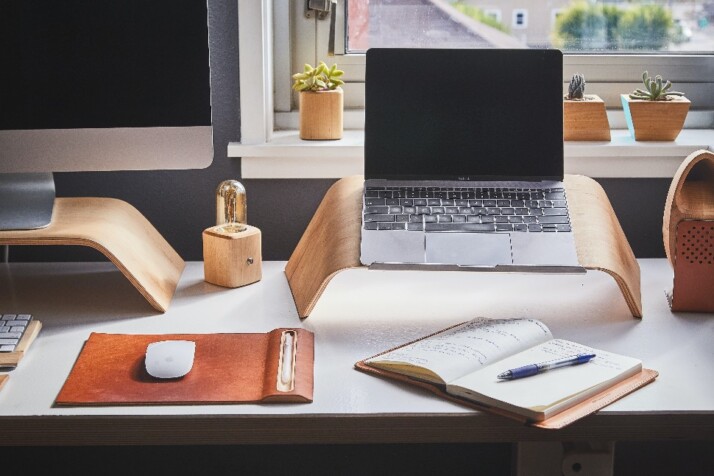 Core Skills a Business Analyst Should Have
A majority of recruiters check the skills that you have first. Your hiring manager doesn't know how amazing you are, so you have to tell them!
Even the best business analysts will get rejected if their skills aren't properly highlighted in their resumes. Therefore, it is best to give them a clear understanding of all your business skills.
Here are some of the most common business analyst skills you should consider adding to your summary and skills section:
Hard Skills
An understanding of analytical requirements in business, software, and information
Understanding of the industry
Collaborating skills with stakeholders
Can contact each department to hear if they are having problems
Capable of developing solutions to common or unconventional problems
Knowledge of project management and organizational skills
Soft Skills
Must have creativity that helps to improve system performance
Can communicate effectively verbally and in written form
Familiar with public speaking as most of the time, they have to deliver presentations to the team.
Ability to make decisions
Problem-solving skills
Must be an effective and reliable team player
When they are working as managers, they must possess leadership qualities
Technical Skills
Data review and analysis are essential to bridge the gap between IT departments and the stakeholders
Understanding technology trends is critical as a business analyst is required to use many of the tools.
An excellent financial analyst that can develop a good sense of purpose and direction for the business
Understanding SQL and other programming languages will provide an extra advantage.
Business analyst requirements change from company to company according to their organization's goals. Make sure to review the job post well to know which skills are worth mentioning and which aren't.
Tips For Preparing a Winning Business Analyst Resume
Use your professional resume to highlight your experience and skills.
Your professional resume helps employers distinguish you from other job candidates. Use it to highlight your most important skills, experience, and accomplishments.
Quantify details whenever possible. You should also include this information if you have extensive experience in an industry such as finance or marketing.
Showcase your communication skills
Business analysts are typically responsible for explaining areas of improvement and possible solutions to business executives. You might also be required to interview employees and translate this information into software specifications and workflows.
These tasks require proficient communication skills, so make sure your summary or key skills list includes this. Using specific phrases will demonstrate your ability to communicate in the many ways required in a business analyst position.
Optimize your summary using the right keywords
Hiring managers typically receive many applications for each position they have to fill. And they are looking for candidates who fit their exact needs. You can stand out from other applicants by tailoring your resume to include the skills and experience detailed in the job description.
Look for keywords indicated in their post, and be sure to include them in your summary. This will help show that you understand the employer's expectations and how to identify their organization's needs.
Show results
Companies are looking for people who can improve their performance. Try to give them a good understanding of how your work has benefited the previous businesses you've worked with. Show them tangible results.
Here are several ways how you can show results on your Business Analyst resume:
Productivity or output improvement in warehouse operations;
And increase sales due to your marketing efforts;
Diminished refunds or cancellations;
A decrease in surplus for retail businesses;
A reduction of bugs or customer complaints for SaaS-based on user activity data.
Summary for Business Analyst Resume Sample
An experienced business analyst with a history of boosting warehouse profitability by 50% for a Fortune 100 e-commerce retailer. Also possesses a Ph.D. in Computer Science. Aims to use people management and analytic skills at Amazon Corporate.
Industry expert in development, documenting, and implementing innovations to assist businesses in meeting their business goals. Has strong knowledge of tailor-made software solutions for increasing marketing efficiency. Hoping to bring fresh, cost-effective solutions to [Company Name] that lead to increased profitability and growth.
A dynamic business analyst with over three years of experience in business operations, client relations, and accounts management. At MRO Holdings, I led a team of 15 people in the business, technology, and design departments. Seeking to develop my career further by joining [Company Name].
Conclusion
A summary for business analyst resume is a great opportunity to make a good impression. These should be short, concise representations of your story. Use these summaries to showcase your sellable skills, build an attractive image, and catch the hiring manager's attention!
Explore All
Write Professional Overview Articles