A summary of professional qualifications is a resume component dedicated to enumerating relevant accomplishments, skills, and experience. If you choose to include this section, tailor it to each job opening.
Find out more about the summary of qualifications and how to utilize them in your resume.
What Does a Qualifications Summary Entail?
The purpose of a resume summary of qualifications is to highlight your most relevant professional experiences and accomplishments.
A resume's professional summary is a flexible, adaptable component that might come before the work experience section. These credentials are highlighted alongside relevant accomplishments, abilities, and work experience.
You should put this summary right after your contact information and name on your resume. Include four to six bullet points summarizing your best qualifications, abilities, and experiences.
When to Use a Qualifications Summary?
If you are a seasoned expert in your field, a summary of your qualifications will showcase your expertise. This is because it highlights your most outstanding and relevant experiences, abilities, and achievements at the top of your resume.
If you don't have any work experience or if you're switching careers, an overview of qualifications is optional. If you already possess a variety of skills and experience through an internship, volunteer work, or extracurricular activities, a summary is sufficient.
You can highlight the leadership and organizational skills you gained while serving in student government on your resume and your academic accomplishments. Emphasizing the proper experience and qualifications on your CV will help you land your dream job.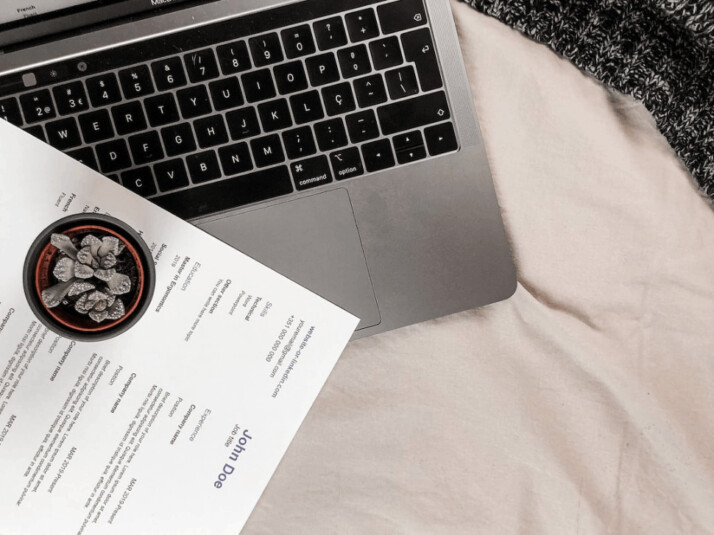 Constructing a Qualifications Summary
The qualifications summary might be as little as three to five bullet points or as long as a paragraph. The letter should be brief, but it should highlight your qualifications for the post.
You may make yourself stand out by emphasizing your extensive relevant work experience and unique skills. Describe your accomplishments in detail.
One bullet point could read, "Increased social media engagement by 20%," if you were applying for a public relations position at a company.
Soft abilities that are relevant to the job for which you are seeking are also acceptable. Skills such as work ethic and the ability to solve problems are examples of soft skills.
Among your qualifications for a management position in a retail store, you might mention that you are "skilled at addressing customer service concerns."
Benefits of Professional Summary Qualifications
Most hiring managers and recruiters have to sift through dozens, if not hundreds, of resumes before making a final decision. They spend an average of just over seven seconds per résumé to get through the stack.
Including a description of qualifications is beneficial since it increases the likelihood that your resume will be read beyond the initial seven seconds.
The best way to get hired is to show each potential employer that you care enough to adapt to their requirements. You can do this by tailoring your resume to fit the criteria listed in the job advertisement.
Although it's not required, many applicants benefit from having an overview of their qualifications on hand. In particular, the following groups stand to gain:
Veterans in the Labor Market
Experienced professionals benefit significantly from a concise summary of their qualifications. It's an excellent method to highlight the activities that best illustrate the skills a potential employer values.
Recently Graduated Students
Undergraduates and graduates can benefit from using executive summaries to introduce themselves in job applications. In their statements, graduates with little work experience should emphasize the transferable abilities they have gained via their coursework and extracurricular activities.
Career Transitions for Job Seekers
Job-seekers with diverse work histories can highlight relevant talents and ensure a hiring manager understands their most recent work experience.
Best Examples of Summary of Professional Qualifications
You can write a quick, attention-grabbing synopsis or a lengthier, more in-depth one. Here are a few summary qualifications examples:
A marketing professional with over seven years of experience in the field, including strategic planning and campaign development.
An accountant with over ten years of experience working in various industries, including manufacturing, banking, and healthcare.
A web developer who has created custom web applications for various clients across different industries for more than five years.
Some more elaborate examples of professional summaries are shown below:
A dynamic entrepreneur with a track record of success in developing and delivering innovative solutions that increase clients' profitability via leadership, initiative, and collaboration.
A strong writer and editor with experience developing marketing materials that resonate with customers and prospects.
Professional with extensive experience who can efficiently and effectively juggle multiple tasks, provide necessary team support, and handle unexpected or last-minute assignments.
Final Words
Writing a summary of professional qualifications can be a great way to display an overview of your skill set. Ensure to provide a compelling case of how those skills tie into the company's needs and what the benefits are to them.
The more you know about your professional qualifications and the clearer they are, the more opportunities for good things will come your way.
Explore All
Write Professional Overview Articles