The Upwork professional overview is the first thing recruiting managers look out for when looking to hire an individual.
In addition to providing critical information about the worker, the overview gives an idea of their work history, education history, and areas of expertise. This is why you must write your professional overview with care. Include only relevant, detailed, professional information, and let the recruiter know what you can offer. Learn how to write a professional overview example for Upwork with this guide.
If you can write an excellent overview, you will land a job in no time. You will get clients' attention if you use the right words.
In this article, we've provided some tips for writing compelling professional overview. We've also included some examples you can study to tailor your profile overview.
What is Upwork Professional Overview?
A professional overview of Upwork is vital for your freelancing business success. An Upwork overview presents you with an opportunity to advertise your skills. This way, prospective clients can ascertain whether or not you're the best fit for a job role.
Most successful freelancers create a compelling overview, stating their years of experience, skills, certifications, and accomplishments.
Tips for Creating A Captivating Professional Overview
Here are some helpful tips that will help you create a professional overview.
Include your years of experience in your overview. When you do that, it shows your expertise. And it will enable your client to build trust in you and your skills.
Make a simple design of the list of skills you possess and display it on your overview. Since it is impossible to show all that you can do at a glance.
Properly introduce yourself in a few words. Use the right words to explain your skills. Using the right words will interest your reader, who may end up being your client.
State that you are a professional. Let your work validate your words. This will get you even more clients than before.
Make sure to avoid grammatical blunders in your professional overview. Wrong grammar will pass the wrong impression, especially when a client cannot stand grammatical errors.
Write A Professional Overview Example for Upwork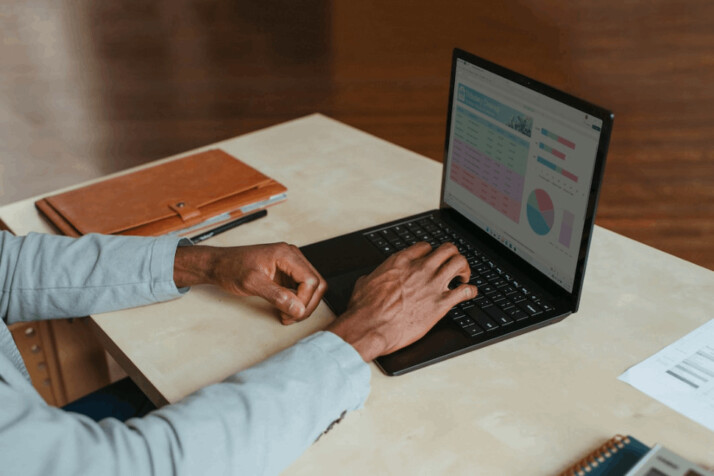 Here are some samples to guide you in drafting a captivating professional overview for Upwork.
Professional overview for a web developer
Hello there! Before discussing my skills and discipline, let me introduce myself briefly. I'm Harris Thomas from New York. I didn't choose web development because of the money involved; I chose it because I am passionate about it. When people do what they are passionate about, it's common for them to give their best. And that is why I chose this profession because I will always give it my best.
I graduated from Harvard, and I studied Computer engineering, and have taken several courses on web design from worthy institutions. I recently developed a website to optimize search engines and create easy-to-use interfaces. This is one of the great projects I have done. I will give you the best of my service for your money. You will be glad if you hire me. Thank you.
Professional overview of a content strategist
Content is king when it wears a befitting crown. I have over four years of experience in content strategy, and I have written several articles. The articles I wrote were featured in popular magazines. My creatively written content generates tons of traffic to clients' websites. If your goal is to generate traffic for your website or social media accounts, contact me, and I will help your company to succeed.
Professional overview for a graphic designer
Being a graphic designer for five years has given me experience in web, print, marketing, and packaging designs. I love creating unique designs as I understand the competitiveness in the graphic design world. My aim is to help you reach your marketing goals by creating attractive designs for your business or event. I am the right person for the job if you love beautiful designs.
An Upwork overview for an article writer
Do you need someone to write you an excellent article? You don't need to search any further because I am that someone. I am a top-notch and highly skilled writer with about six years of experience. Writing is something that I love to do. I will conduct in-depth research just to create excellent work. I have worked with several clients who keep coming back because I do it correctly when writing.
Conclusion
If you begin your Upwork overview with what your client needs, you'll capture their attention and compel them to take action. Also, using the right words will explain your professionalism clearly, and your potential client will understand.
You need to create a unique profile overview to attract clients who will keep coming back. You can learn to write a professional overview example for Upwork using this article.
Explore All
Write Professional Overview Articles