Are you stuck for inspiration when it comes to Black Friday email subject lines for the marketing campaign this year? When you know all the top shoppers are out there on Black Friday, you must be where they are in your email marketing.
Whether you're selling a physical product, service, or digital product, email marketing can help you close deals and maximize your orders. We have a list of the best email subject lines to effectively communicate your Best Friday super deals to the audience.
What Is a Black Friday Sale?
Black Friday is considered the biggest shopping event of the year, and the annual sale is on November 27th. Remember that Black Friday is not solely limited to a single day — some merchants offer doorbuster sales all week. Other popular points of sale include the Saturday after Thanksgiving or Cyber Monday.
Why Is a Black Friday Sale Email Important?
Email marketing is essential to any online business, as it allows companies to reach potential customers anytime, day or night. Strong email subject lines are an extension of your company, and they're an important tool to ensure a successful Black Friday sale.
A good email subject line lets your company shout from the rooftops about a sale and entices people to open the email.
Bonus tip: Use a countdown timer in your email to heighten the sense of urgency created by your subject line.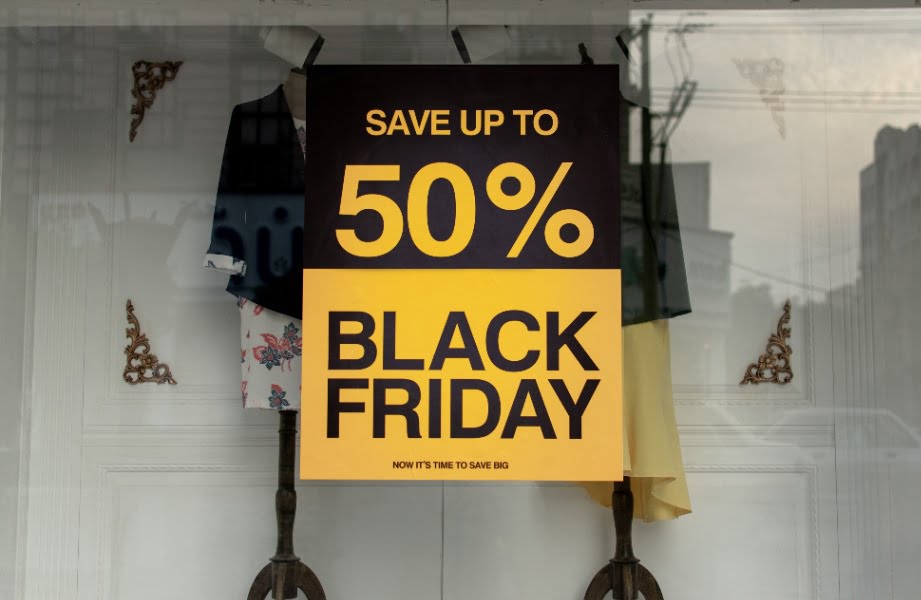 Creative Black Friday Email Subject Lines
Most retailers make a Black Friday sale every year. If you're creative, you can take advantage of that by having an email campaign that goes out to your customers and prospects.
Sending an email with a creative pitch will ensure a response. You shouldn't ever have to spend a lot of money, either, if you go this route. Here are some great Black Friday email subject lines for your upcoming email campaigns.
Best Email Marketing Subject Lines for Black Friday
The countdown to Black Friday is now on!
Blink & You'll Miss It
Black Friday Mystery Sale
Your Black Friday Treat
Thanksgiving Done. Now It's Time For Shopping.
Celebrate the Holiday Season with our Sale
Black Friday Email Subject Lines About Free Shipping
Say Goodbye to Shipping Fees this Black Friday
Get Your Black Friday Shopping Shipped Free
50% Off, Free Shipping? It Must Be Black Friday.
Celebrate Black Friday with Free Shipping!
Who Still Charges For Shipping? We Don't!
What's Better Than 50% Off? 50% Off + FREE SHIPPING
Sneak Peek Black Friday Subject Lines
Be The First To Shop Our Black Friday Deals
You're In For A Surprise With These Deals
The Holiday Season Is Coming Early
Take A Sneak Peek At Our Deals
Black Friday Starts Early For You
Psst… This Sale Is Secret
Email Subject Lines Mentioning Black Friday Sales
Our Best Deal Ever: Up to 70% Off!
Buy 1 Get A Second 70% Off
4 Days of 40% Off
$10 Flat Shipping Nationwide!
Free Gift With Every Order
Look Inside for some Sweet Deals
Last-Minute Subject Lines for Black Friday
Last Call On Our Black Friday Sale
Don't Miss Out! The Sale Ends In 1 Hour!
Don't miss out: Final hours to save big!
Just 6 Hours Left To Grab A Great Bargain
The Countdown Timer On Our Sale Is Ticking
We're Down To The Last Few Hours Left On Our Sale
Conclusion
Whether you conduct online shopping or wait until Black Friday to do so, marketing via email is always a memorable experience. People love to get the scoop on the best deals, and often the best deals come to those seeking them out.
Use one or two of these email subject lines before Black Friday to get people drooling in their seats. It will make them more excited than ever to get their hands on a discounted product.
Frequently asked questions
How do you write a catchy subject line?
Learn how to write a successful email subject line.
In a short and sweet way.
Use a familiar recipient name.
Avoid the 'no-reply' message by avoiding this message.
Use personalization tokens
Segment your lists
Make no false promises.
Tell them what is inside.
How do you say happy Thanksgiving in professional email?
Wishing you a happy Thanksgiving filled with abundance and bright moments. We appreciate your hard work to serve our clients/customers, and to make this company what it is. Gratitude, generosity, and willingness to go beyond. The name of the company is thanks to you.
What are some examples of good email subjects?
| Subject Line | Open Rate |
| --- | --- |
| 1. I was right – and that's not good for you | 69% |
| 2. 13 email marketing trends you must know | 64% |
How do you say Grateful in an email?
My sincere thanks to you.
Thanks for your assistance.
Your time is very valuable to me.
Your help was greatly appreciated.
I am so thankful for your contribution.
You took the time to read this.
Thank you for taking the time to help me.
Thanks so much for your help!
What is a catchy email subject line?
Here are some great sample subject lines for emails that use the fear of missing out.. Warby Parker: "Uh-oh, your prescription is expired" JetBlue: "You're missing out on points." Digital Marketer:.
How do you grab an attention in an email?
Keep it short and simple. Your subject line is designed to engage your audience and capture their attention.
Put urgency on display.
Personalize
Ask questions
Be honest
Use numbers
Offer real value
Call to action
What subject lines get opened?
They asked for their assistance.
Their industry has been updated with a new statistic.
It's a question about something they've just completed.
There is a news story recently published in their industry.
How do you announce Black Friday sales?
Get a sneak peek.
New product revealed
You can spin the virtual wheel.
Early-bird discount available
Make a countdown promo video.
I created an exclusive post for Black Friday.
An Influencer You Can Partner With in TikTok.
Every hour, you'll sell new things.
How do you do an email eye catching?
Use a newspaper as a guide.
Create optimized images for blocking.
Color schemes should be determined by your logos.
The CTA should be navigated with buttons.
Prioritize mobile technology
You can preview your emails on multiple devices.
Font size matters
Make unsubscribing easy
What should be the subject of email for Thanksgiving?
A good subject line for a Thanksgiving email can convey urgency to people that NOW is the time to open it. Consider using expressions like "Final Hours", "Early Bird Shopping", or "It's time to give". Let your recipients know what you present before they open the email.
What do you write on Black Friday?
Cyber Monday deals!
Black Friday deals are amazing at [store name].
The Black Friday shoe sale.
"Hurry!
How do you send a professional Thanksgiving email?
Since Thanksgiving is the perfect opportunity to say thank you, I want to let you know how much you have meant to me this year. Thank you for taking the time to invest in me, and how your encouragement has helped me grow into my new role.