Emails sent to customers who abandon their shopping carts are essential to any e-commerce store's marketing plan. In any case, they ought to be. They are one of the easiest ways to generate revenue.
You don't lose anything by sending these emails. And these marketing emails have a really high conversion rate among customers. Customers don't fulfill their purchases and abandon their carts for a variety of reasons.
However, they are still interested in what they were interested in buying. But, of course, we need to create a good subject line to coax customers into opening your mail. So, in this post, we are going to look at writing a good subject line for abandoned cart emails that will captivate your audience.
Without any further ado, let's get started!
What Are Abandoned Cart Emails?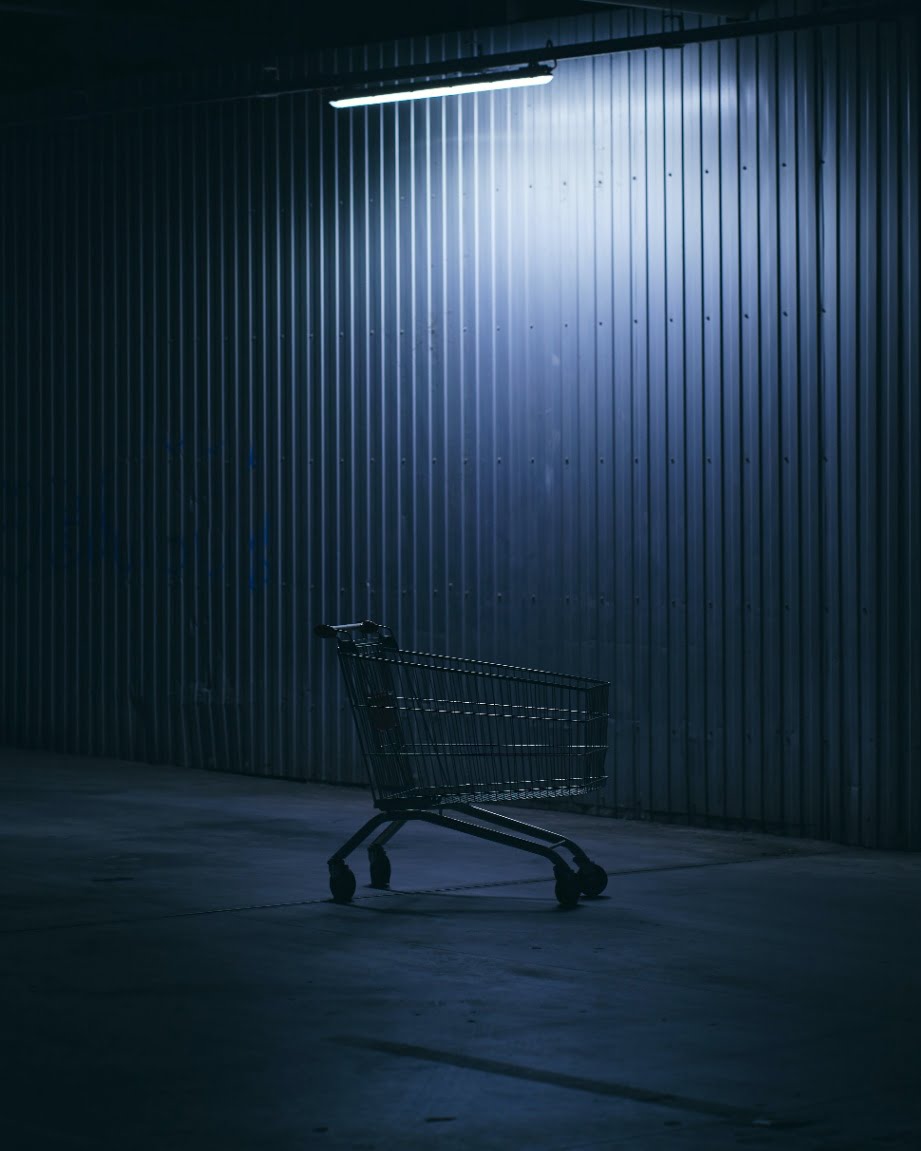 It is easier for us to understand the email side of things if we first define what an abandoned cart is.
An abandoned cart occurs when a customer adds an item to their shopping cart but leaves the store without making a purchase. Let's assume that a recipient comes to your website after receiving an email about a sale offering 30% off. After discovering them at a meager price, they add the ideal pair of shoes to their cart.
However, when they discover that shipping isn't included, they dejectedly leave the page and resume looking through their inbox.
That is an illustration of cart abandonment.
An abandoned cart email is a reminder email sent to a customer who abandoned their shopping cart.
For instance, the shoe company might send a recipient a reminder about the shoes they've shown interest in. If that doesn't work, they might send them a free shipping coupon. Returning to the website, the recipient is delighted to purchase the shoes.
That's basically how abandoned cart emails operate.
Tips For Writing a Good Subject Line For Abandoned Cart Emails
Our comprehensive guide contains additional email marketing tactics that you can review.
The only part of the first word you should capitalize is the first letter.
Title case formatting gives subject lines a more formal or professional appearance, which can increase open rates. The use of exclamation points is not recommended, nor should you write in all caps.
You risk losing out on potential sales if you stop sending abandoned cart emails after just one.
Subject lines are crucial components of email marketing campaigns. The subject line influences whether your subscribers open or deletes your emails.
You can raise your open rates and revenue by being careful with the timing and by keeping things relevant and consistent.
The key to creating a great abandoned cart email subject line is to make customers important and get their attention. You also have to play at their feelings.
A great abandoned cart subject line gives the FOMO (fear of missing out) to the customer. When they feel that fear, they have a sense of urgency to complete their purchase. This strategy always works in eCommerce, not only in abandoned carts.
Try to personalize your abandoned cart email a little bit. For example, refer to the customer in their own name in the subject line of the cart abandonment email. This simple action on your message will leave the customer thinking that there is a connection between your business and them.
Research shows that personalized email subject lines are more effective in getting people to open your abandoned cart emails. A little bit of effort encourages the customers to finish their purchase!
The best part is that you don't need a huge investment to add personalization to your email subject lines!
Why Do Customers Abandon Their Shopping Carts?
There are many reasons for a customer to abandon their cart as they are nearing checkout. Cart abandonment is a popular phenomenon in eCommerce. Here are some of the possible reasons behind their decisions:
The online shop wanted customers to create an account before they could complete their purchase.
Your website didn't offer the preferred payment method.
The cost of shipping wasn't included in the price. They were expecting free shipping, but you didn't offer it.
There were hidden costs (taxes, service fees) that were only visible at the checkout.
Customers found the item cheaper when they checked for the last time.
Now, some of these reasons are things you can account for. You can't give discounts to everyone who abandoned their shopping cart. However, you can update your site design and make all the fees transparent. Copy your competitors in the eCommerce market and take them as an example. Do they offer free and fast shipping? Or is it long and takes more than five days?
Example Of a Great Subject Line For Abandoned Cart Emails
Now that we know why subject lines are crucial for abandoned cart emails, we are going to look at some examples. You can use humor to help you get your customers' attention to open and read your emails.
You abandoned your cart — No Cart Left Behind!
Discounts on Products On Your Are About to Expire!
Don't Forget To Finish Your Purchase!
Your Cart Is Ready For You!
You Didn't Finish Your Order — Let Us Help That!
Don't Miss These Deals. Complete Your Purchase Now!
Only 2 Left Of The Products In Your Cart!
What's The Problem With Your Purchase? Tell Us, We Can Help!
We Really Want To Sell You These Items!
Reminding You That The Items In Your Cart Are About to Run Out!
Attention Shopper! The Items Will Be Sold Out!
Don't Miss Out On These Deals. Other People Are Looking As Well!
What Did You Not Like?
You Forgot Something — Clicking That Buy Button!
Did You Forget Something — Complete The Purchase Now!
Offer For Items In Your Cart Expires In 6 Hours!
Your Cart Is Waiting For You — Give Us Another Chance!
Didn't Like It? Try Looking at Different Brands We Have!
Don't Think It's Right For You? Check Out Other Brands on Our Catalogue!
Free Shipping On Your Order — Expires In 2 Hours!
Hi Natalie, Something Wrong? You Left Your Order!
Limited Time Offer, Just For You! Use The Promo Code!
The Discount On Your Products Is About To End!
We're Having a Clear-Out Today!
Important Message — You Have a Discount In Your Cart!
Make Sure You Complete Your Purchase!
Let Us Help — Free Shipping & Returns JUST For You!
You Left Your Order — Come This Way to Complete!
You Need To Complete Your Order In 2 Hours For No Shipping Costs!
More Examples of Subject Lines For Abandoned Cart Emails
Make Sure You Complete Your Purchase!
You Want It; We Sell It! Follow The Link!
20% Off In Common Items — Time Limited Offer!
Remember Your Shopping Cart — The One You Abandoned!
Don't Like What You See?
Limited Stocks On Products You Want!
Best Get To Steppin' — Items You Want Are Running Out!
Check Out More Products Like The Ones You Left!
Need Help With Anything? Use Our Live Chat!
Don't Want It Now? Save Your Products For Later!
Things You Want Are Selling Like Hot Cakes!
Hey, What Happened? You Abandoned Your Cart!
All Our Sales Include a Warranty, For Free!
We Would Like You Back!
In Conclusion
Quickly and efficiently, an abandoned cart email gives a customer a chance to restart their purchase.
The quality, efficacy, and distinctiveness of these subject lines are a huge part of their effectiveness. This article is designed to guide abandoned carts into subject lines that turn abandoned cart owners back into shoppers.
If you liked the examples of subject lines we provided in this article, make sure you share them with your friends as well. In any case, thanks for reading, and have a wonderful day with a lot of sales!
Frequently asked questions
How do you write a catchy subject line?
Incorporate short subject lines.
Use caution in your email subject lines when sending spam mail.
Subject: Open-ended questions
In the subject line, include a deadline.
Get people to open your email with a teaser subject line.
Provide clear commandment
How long should subject lines be?
Research indicates that around 41 characters is the optimal length for a subject line. Marketing experts suggest even shorter durations, however. Brian Dean, founder of Backlinko, says subject lines that no longer than 16 characters are more likely to open.
How do you mention a subject in an email?
In the subject line of the message, put your name and what you're asking for. This means that by knowing who the message is from and what it is about, you will have an increased chance of it being opened and read in a timely manner.
How do you get the attention of someone in an email subject line?
Let it be short and easy. Your subject line is intended to engage your audience and capture their attention.
The urgency of the task is paramount.
Personalize
Ask questions
Be honest
Use numbers
Offer real value
Take action with a call.
What is a good subject line?
Let readers take action. Never do it wrong to include a call to action phrase in your email subject line. You make it clear what your email is about, which is great for readers. Asking your readers a question, rather than a standard statement, opens them' eyes to the possibility.
What is a good example of a subject line for an email?
| Subject Line | Open Rate |
| --- | --- |
| 1. I was right – and that's not good for you | 69% |
| 2. 13 email marketing trends you must know | 64% |
| 3. Before you write another blog post, read this | 61% |
| 4. Are we still on for 12? | 61% |
How do I customize my abandon cart email?
Go to the Settings section of Shopify's store admin and click on Notification Section.
Click "Customize the Abandoned Checkout Notification email template" to edit the email template.
What is an example of a subject line?
Here are some sample subject lines for emails that are based on the fear of missing out.. JetBlue: "You've got just one day left to watch this!" Digital Marketer: "Your 7-figure plan goes bye.
What subject lines get the most opens?
Subject lines like "Hi, [his name]" provoke opens and replies. By including their name, you will make your email more personal, which should help it stand out in their inbox.
Should I put my name in the subject line?
Recognizing your customer and giving them attention (even via email) usually works in your favor. According to Experian, personalized promotional emails have 29% higher unique open rates and 41% more unique click-through rates. Your subject line of your email should include your reader's first name.
How do you write a catchy sales email?
Feel free to write engaging characters on your subject line.
Please use non-generic opening lines.
Personalize your audience's body length.
You must avoid discussing yourself.
Include a clear call to action and steps that you will follow.
Send the email when it is appropriate.
You can add value by following up with an email.
How do you do an email eye catching?
Use a newspaper as a guide for creating emails.
Use it to block images.
You can customize your logo's color scheme.
The CTA should include buttons.
Make mobile an priority.
View your emails from multiple devices.
Font size matters
Make unsubscribing easy