Creating the ideal summer email subject line that encourages clicks and conversions may be challenging. There is no magic formula, but you can get ideas from the typical strategies employed by well-known companies.
Spending by consumers has significantly increased as the weather gets warmer. It's time to start organizing your summer email marketing campaigns and advertising your brand using marketing strategies targeting the summer market.
Whether you will spread the word about your summer sales or promote summer deals and products, you need a great subject line. You don't have to spend hours figuring out how the best e-commerce companies send summer emails that get opened.
After all, if they don't open the email, what's the point of email marketing! Without any further delays, let's take a look at the best summer sale email subject lines you can use to generate sales today!
Why Are Summer Sale Email Subject Lines Important?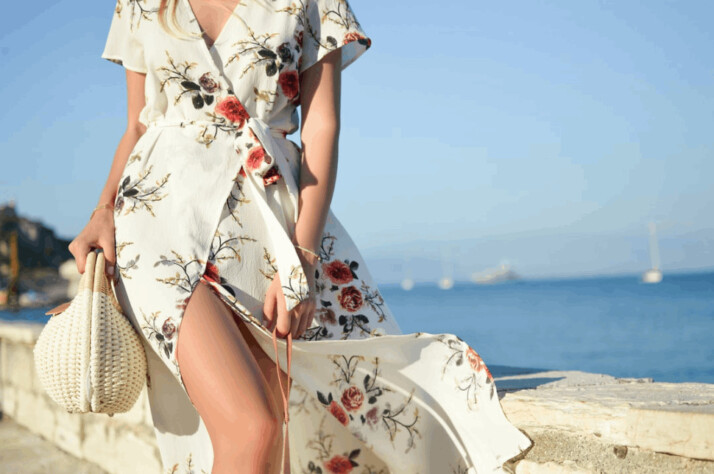 The primary goal of writing an email is for the recipient to learn what's inside.
If your email recipients do not open your emails, it can only mean one thing: your efforts were in vain. Surprisingly, the subject lines you use in your emails can determine whether they are opened, deleted, routed to spam, or ignored forever.
The best you can do is create enticing email subject lines that will entice your recipients to open them.
Furthermore, during the hot summer months, customers are out and about traveling and having fun. This only means that they have less time to look at their emails. This means you need an exceptionally good email subject line to reach your clients.
Furthermore, summer is the time when businesses focus all of their efforts on email marketing to drive traffic and sales. Your subscribers' inboxes will most likely be flooded. So they will open emails with only the most interesting subject lines in their inbox.
The more reasons there are to reconsider and plan your summer email subject lines. Continue reading for some pointers on how to create summer subject lines that stand out, as well as some examples to get you started.
Curiosity encourages people to investigate for themselves. By using summer email subject lines that pique your recipients' interest, you increase the likelihood that they will open your emails to satisfy their curiosity.
Tips for Writing Great Email Subject Lines!
Most people hate to miss out on opportunities. They don't take action until the very last second, though.
Your summer email subject lines will be more clickable if you convey a sense of urgency.
When there are summer sales, discounts, and promotions, email marketing is where this actually works best. It's unlikely that many customers would want to miss what you have to offer.
Personalizing email subject lines gives recipients a sense of value and exclusivity. It seems as though you are writing to them exclusively, which makes them curious to read on.
If you anticipate having a positive working relationship with the recipient, this could also be beneficial to you and could even land you a good deal.
Include the manager's name, for instance, if you are writing to an SEO company for assistance with email marketing.
When inviting someone to a meeting or to spend time with you, personalizing the subject line of your email is a good idea. For instance, you might want to ask your friend to participate in the summertime music-making hobby you are engaged in using free music-making software.
Most people enjoy receiving emails that address their problems. Finding solutions to issues right in their inboxes would be satisfying.
Customers require testimonials from other users before using a product or service. Everyone tries to fit in with the trendy vibe during the summer.
Your recipients will be more likely to open your summer sale emails if you use subject lines that imply that others have already given their approval.
There are some significant holidays that fall in the summer. These significant dates can be combined with other email subject line techniques to produce eye-catching summer email subject lines.
Best Summer Sale Email Subject Lines!
Now that we know the importance of captivating summer subject lines, we can look at some examples. You can use these summer sale subject lines by modifying them a little bit. Or you can use them as is and start sending those emails!
New Season Means New You! Look At Our Collection Today!
We'll Help You Keep Your Cool This Summer — XYZ HVAC Systems!
Summer Is Hot Days and Even Hotter Sales — Read on
Summer's More Than Parties & Shorts — It's Savings!
Ready For the Summer? Savings Are Coming!
Sun, Beach, Party, Shop, Save — The Perfect Way To Enjoy Summer!
Enjoy Summer In Style
Summer Starts The Day Our Sale Starts
Beat The Heat With These Prices!
Best Part of The Year Has Arrived, Are You Ready?
Check Out Your New Summer Style!
You Can't Miss These Summer Deals!
These Savings Are Too Hot To Handle
Have Fun With Our New Collection This Summer
The Best Season Just Arrived, Are You Ready?
Need Help With Summer Days? Click to Check Our Collection!
The Hottest Campaign of Summer Is Here
Celebrate Summer With This Dress!
Perfect Day for Father's Day!
Summer's Here, Feel The Sun — Safely! 20% off on Sunscreen!
More Summer Sale Email Subject Lines
Shop The Way You Want To Beat the Heat!
We Love The Sun But Hidden Fees — Free Shipping For 30 Days!
Our Summer Campaign Is Ending — Don't Miss It!
Time To Go Back To School!
4th of July Summer Sale — Special Prices for a Special Day
Summer Days Are Here — New Ideas
Don't Let Summer End Now!
Sunshine, Beaches, and Summer Sales
Save Big This Summer!
Don't Forget Our Sales Days This Summer!
Conclusion
Subject lines for your summer sale emails are crucial for your business. A successful email campaign can generate large sales. But without a high open rate, there won't be any benefit. Instead of simply saying hello, to boost sales, you have come up with effective email subject lines.
If you want your email marketing campaign to be successful, catchy email subject lines are even more essential in summer. Because your customers won't be looking at their emails as much in the summer, you only have one chance. A great email subject line gives you that chance to get your customer's attention.
Explore All
Catchy Email Subject Lines Articles