Losing a loved one is never easy. The emotional pain of these situations can leave people feeling numb and cut off from the rest of the world.
When you feel like reaching out to someone in their time of grief, you may want to consider sending them a condolence email. Sending a heartfelt condolence email is an act that means a lot to grieving individuals.
Here are some condolence email subject lines you can use.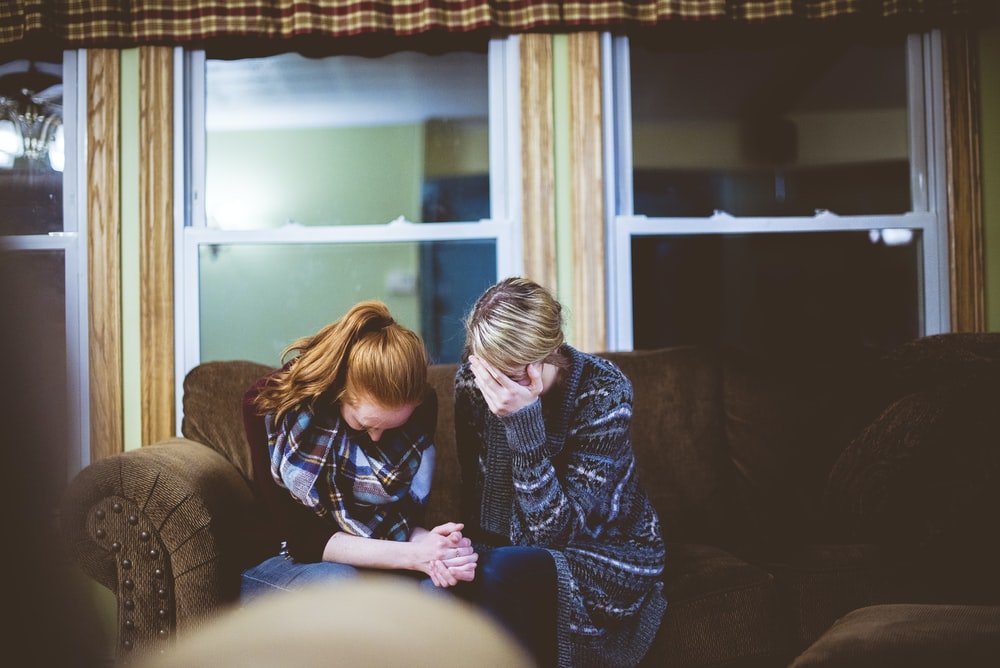 What Is a Subject Line?
A subject line is the first introductory line of an email. It contains your core message and prompts the recipient to open the email. Subject lines set the tone of your email and show readers what they can expect in your email. 
A condolence email is part of the etiquette for expressing heartfelt sympathy over losing a loved one. It helps the bereaved person know that you are thinking of them. It can also be an expression of solidarity.
How Does a Subject Line Affect a Condolence Email?
A subject line allows the recipient to prepare for the message contained in your email. Nobody likes getting blindsided, and a proper condolence subject line helps ease readers into what you're about to say.
Remember that a grieving person wouldn't want to think of things besides the person they just lost. It's a time to remember a person's life dear to them.
It's the worst time to receive marketing emails (or worse, spam), especially ones that try to be funny.
Writing a condolence subject line keeps the recipient from ignoring your email by differentiating it from the regular emails they receive.
Writing Condolence Email Subject Lines
There aren't many tips for writing a condolence email subject line. Most require you to be tactful and sensitive to the recipient's emotional and psychological state. – This is something that isn't just part of common sense. It's an inherent human reaction to a death.
Here are some examples to help you write an appropriate condolence subject line.
Please accept our deepest condolences from us.
My condolences to you and your family.
If you need a friend, I'm here.
We want to reach out to offer our condolences for your loss.
I'm so sorry for your loss.
I can't even begin to think how difficult this is for you.
[Name]'s memory will forever be cherished.
Please accept my condolences on the passing of your brother.
We're sorry to hear about the passing of [Name].
We will miss [Name] so much.
Wishing you love and support during this painful loss.
Offering my deepest sympathies and heartfelt condolence.
Please know I grieve with you as you process this loss.
Thinking of you during this difficult time.
May the memories of [Name] help comfort you.
I am heartbroken to learn about the loss of [Name].
The Bottom Line
When you send a sympathy email, it's important to remember that the recipient might not be in a good place to process your email. Subject lines help prepare a person for your message by providing context.
Always be considerate of the person's emotions and be courteous and sincere. Use these examples as a basis.
Frequently asked questions
What do you put in the subject of a email?
The subject line should communicate precisely what the email is about so the recipient can prioritize its importance without having to open it. Augustine says it is vague to write "Do you have a sec?", since the reader must open the email or reply to find out what you want.
How do you write a good subject line in an email example?
This is an example of successful subject lines in emails.
Keep this short and sweet.
Choose a familiar sender name.
Avoid the no-reply message sender name.
Use personalization tokens
Segment your lists
Make no false promises.
Ask them what's inside.
What is an example of a subject line?
Here are some sample subject lines for emails that use the fear of missing out.. JetBlue: "You're missing out on points." Digital Marketer: "Your 7-figure plan goes bye-bye at midnight..".
How do you announce someone who passed away?
Start by naming the person's full name, indicating that they have died, and mentioning the date of death. If desired, you can include the death location (city/state), as well as their birth date (and birthplace, if desired). Provide funeral information and a location. Donor information is optional.
How do I email my boss about a death in the family?
Tell or email your boss that a family member has passed away. For example, you might say, "I just wanted to let you know that my uncle just passed away, so I'll need 3-5 days off to be with my family and attend the funeral.".
Is it okay to send condolences via email?
Emailing. Sending an email expressing condolences is always a good idea, as it allows the recipient to take his or her time expressing his or herself. Even though the bereaved may not be checking their email immediately following the death, they can respond when it's convenient.
How do you write a professional condolence email?
With a great deal of sadness, we learned of [your loss], and we offer our sincere condolences.
We're very sorry to hear about the loss of your _____.
You can take comfort in knowing that we are in our thoughts.
How do you give your condolences professionally?
Your loss is heartfelt.
The family is in my deepest sympathy.
"I am deeply sorry that you have died.".
Thank you for your kindness in this difficult time.
Sorry about your loss..
What is a good subject line?
Keep your subject lines short by keeping them under 40 characters or five to seven words. If you want your readers to scan through their inbox quickly, then you should. Subject lines that use only a word or two can stand out and get the most engagement.
How do you express sadness in an email?
That is really a terrible shame.
That's terrible/sad/awful – I'm so sorry.
I'm sorry. Would you mind helping me?
Your loss is deeply regretted.
Thank you for my sincerest condolences/sympathy.
I am here for you if you need anything.
I'm sorry to hear that.
How do you say sorry for your loss professionally?
I am so sorry to hear about your unexpected loss. I offer my condolences.
I sincerely wish you well following this sudden loss. I am in your thoughts and prayers.
This news shocked me deeply. A heartfelt condolences goes out to you during this difficult time.
What a shock
What to write for someone who passed away?
We are deeply condoled by your memory of Robert.
You are remembering Dan with your sadness.
Offering healing prayers and comforting hugs.
My heart will be broken when she leaves.
The sadness that you feel as you remember Juan.
I hope you feel surrounded by love.
We're so sorry for your loss.
What should be the subject of a condolence email?
Use these categories to fill in the subject line of your email. Use words like 'Condolences' or 'With Sympathy' as examples of possible options. If you knew the client well or the deceased, a personalized option is best. Send me some sad news or 'So sorry for your loss'.
How do you inform someone who passed away?
You should keep it simple – a traditional announcement usually contains the name of your loved one, the date of their passing, and any details about the memorial service. You may also choose a more sentimental post about your deceased relative that includes photographs and memories.
How do you write a email when someone passes away?
"I'm sorry for your loss.".
You can talk about the deceased's life: "Name was a great person and will be missed greatly.".
Those of you who are in our thoughts and prayers are comfort and solidarity – "I'm thinking of you, we're praying for you, and you and your family are among us.".