Email subject line generators are used to automate the production and research of the best subject lines with a high open rate.
Three-quarters of people who open emails do so just because they are interested in what is written in the subject line. If an email subject line doesn't grab the reader's attention, the email will quickly be lost among the hundreds of others in their inbox.
To ensure that the recipient's first reaction is to open the email, you should do something about the subject line. That's where the email subject line generator comes in!
In this article, we review the greatest email subject line generators that give eye-catching subject lines for email messages.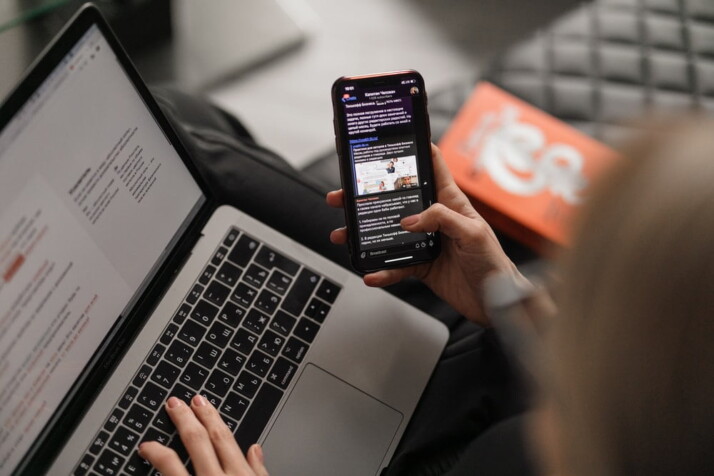 Are Email Subject Line Generator useful?
There is no doubt that writers put in a lot of effort to develop catchy and eye-catching headlines. It can also be challenging to think outside the box every time because we all have constraints. That's where email generators come in! They are always ready to think and churn out fantastic subject lines.
Email subject lines can also be time-consuming to come up with on a wide scale. With email generators, subject lines are ready at the click of a button.
As far as email subject line generators go, they can't get any better than these generators listed below. Using these tools would help you create eye-catching headlines for your email messages. Read on!
10 Best Subject Line Generators for Email Marketing
There are many ways to craft a great email subject line. We've combed the web to find 10 of the greatest email subject line generators.
1. INK
INK's email subject line generator is a helpful tool for developing new ideas. Only the product's name and a succinct description are required for results to come up automatically.
The program employs artificial intelligence to provide you with the most accurate findings. Use this tool as often as you need to develop a new topic line.
2. Content Row
There is a content management tool called "Content Row." In addition to creating headlines, it also analyzes headlines. Free and straightforward to use, it allows you to conduct three headline searches per day.
There is a paid subscription feature if you want to use the service indefinitely.
3. Kickass Headline Generator
You can use the kickass headline generator as a free email title generator to generate eye-catching headlines.
Also, unlike the generators listed above, you won't find any ready-to-use ideas here. The tool provides formulas based on the conditions you write out in the tool.
Once you've chosen your headline or subject line format, it's up to you to customize it.
4. SalesBlink.com
Open rates for SalesBlink's free email subject line generator are among the highest in the industry.
It's simple to use with a clean user interface. Simply enter the services that you offer and the recipient's company's name
The service provides five subject lines that you can use in your email campaign. Try it out and see your email campaign's effectiveness when you use the suggested subject lines.
As a significant perk, you receive all of these recommendations at no cost whatsoever.
5. StoryLab
Story Lab is a web-based tool for developing new ideas for internet content. To use the subject line generator, you need to submit a brief description of your email's content before clicking the "Inspire me" button.
Subject line suggestions are generated using an AI-powered technology. There is no limit on how many times you may utilize the tool.
6. Automizy
There's also Automizy's free subject line generator on the list. It works by copying and pasting the content of the email to generate a suitable subject line. This guarantees personalized subject lines for your emails.
7. Outtale
To assist you in coming up with creative subject lines for your email campaigns, Outtale offers a free subject line generator.
The tool includes drop-down selections for selecting your preferred style and concept. Alternatively, you can choose "Get more suggestions" if you're dissatisfied with the results.
8. Keap
Your sales and marketing emails stand to benefit from the free subject line generator offered by Keap. Three simple actions are all it takes to use this free utility.
The first step is to select the type of email you want to send from the available options.
Identify your audience's interests
Confirm the outcome.
That's it; you'll have five subject lines to choose from, which you can then use to solicit as many responses as possible.
9. Encharge.io
The subject line generator from Encharge.io can help you develop better headlines for your emails. Using AI and GPT-3 creates unique subject lines.
An experienced copywriter would have to spend several hours putting this together. Enter the subject of your email, the name of the recipient company, and the tone you choose, and get answers immediately.
10. Emaildrips.com
There is a subject line generator in Emaildrips.com for email marketing. You don't need to give out your email address to use the tool.
You can generate subject lines as many times as you like. Enter the details requested in the generator to customize the subject lines quickly.
Top Five Email Subject Line Testers You Should Try
After generating your subject lines, you need to test their open rate before sending them. The subject line tester determines the open rate of your email.
Here are the top five email subject line testers you should try:
1. Co-schedule
Coschedule's email subject line tester uses a 100-point system to assess subject lines. Word count and reading level play a huge factor to score level. The scores increase when the subject line is simple to read and grasp.
It also scans for spam-filter-friendly terms like 'Free,' 'Re:,' and so forth. Coschedule flags them down, so your emails aren't marked as promotional by the email service provider (ESP).
The excessive use of punctuation, the correct use of capitalization, and personalization are all considered in its review.
Coschedule also allows you to check how your subject line will appear on a desktop computer and a smartphone.
2. Net Atlantic Email subject line Grader
This free tool allows you to see how well-balanced the subject line is, how many words it contains, and how attractive it is.
Based on these characteristics, the tool calculates your email score. The grader advocates not more than seven words or 50-65 characters as the ideal subject line.
Using this tool, you can increase the number of prospects who read and respond to your subject line.
3. Moosend
To perform real-time analysis, Moosend leverages AI. It asks for your industry to compare the predicted open rate with the industry average. It refines the topic line to boost SEO.
Moosend suggests using emojis, urgency, customization, and numbers to make topic lines more engaging. Using the tool, you see how each suggestion affects your open rate.
4. Spam Check
After all the work you put into creating email subject lines, you don't want the spam filter. To avoid the spam filter, you must put it at the top of your to-do list.
Spam Check by Postmark tells you if an email is likely to be flagged as spam.
The tool requires you to copy and past your email's content, including the subject line, message, and sign-off. Using the information submitted, the Spam Check searches the email for materials that could be flagged as spam.
Your spam score tells you whether to make adjustments to the subject line or to proceed with the delivery to your customers.
To Wrap Up
You can get much inspiration for email subject lines from subject line generators. Additionally, they aid in increasing your email campaign's open rate, which everyone strives for.
The subject line testers should also be part of your non-negotiables. Aside from passing spam filters, some of the aforementioned tools focus on the subject line being mobile-friendly and having an appropriate word count.
Explore All
Catchy Email Subject Lines Articles