The subject line makes the difference between an email that gets opened and one that ends in the "spam" folder. Effective email subject lines for sales lay out what the email will offer the recipient and announce its intentions.
The subject line is the first impression you make with your email, so it must be impactful. The success of your email, as regards click rate, conversions, and engagement, depends on your subject line. Let's look at how to craft compelling email subject lines for sales.
Why the Subject Line Is Important
The subject line is an essential part of your email. It sets the message's tone and significantly impacts how well your email is received. A subject line has the power to make or break your email. It affects the "click-through" rate, renderings, opens, and ultimate conversion. A poorly written subject line that does not resonate with the recipient will most likely end in the "trash" folder.
The best email subject lines are catchy and powerful phrases that grab the recipient's attention. They are compelling, informative, and pique the recipient's interest without giving too much information.
Features of a Good Sales Email Subject Line
The subject line is the first and foremost thing your email reader will see. Put that extra effort into the subject line to make it unique and compelling.
Let's look at features that work together to make your subject line stand out from the thousands of generic ones. Successful sales email subject lines are:
1. Brief
A concise subject line is easily understandable. A brief subject line that excites your potential customer to read the rest of the email will improve your chances of conversion.
The standard length of an email subject line varies depending on the device you use. However, on average, the limit for a subject line is 60 characters, before it gets cut off by the email provider.
You'll want to maintain between 40 and 50 characters so that your subject line can be displayed in full on all devices.
2. Personalized
Personalizing the subject line of an email increases your chances of receiving a reply and creates a connection with your recipient.
Including the recipient's name tells them that the email was crafted especially for them and that they're not receiving a mass campaign message. The recipient will appreciate that you took the time and effort to learn who they are and what they need.
People want to talk to and buy from other people, not brands and companies. Personalizing the subject line of your email will help the recipient understand that they're conversing with actual people.
While it is important to personalize the subject line, it is also essential to do same with your email address. Instead of using a generic address to send your sales email, use a personal email address that gives your message a more human feel.
3. Urgent
Creating a sense of urgency with your subject line will inspire prospects to open the email immediately rather than keep it for later. You could do this by making it appear that the recipient might miss out on a limited-time-only offer if they don't open your email.
Portraying your email as time-sensitive can be an effective tactic for follow-up emails sent after a response hasn't been received from the prospect. However, limit how often you send such emails to your leads as it could annoy rather than convert them.
4. Offer Value
You want to grab the attention of the recipient in seconds. Your subject line needs to offer the recipient a reason to open it. Build curiosity, sizzle, and impact by quickly starting with an offer and then showcasing the benefit. Make the offer attractive.
Promise something that the recipient can relate to and something that they can't resist. Preferably, your offer should be something that solves a problem for the prospect, one that helps them reach their goals faster.
5. Interesting
Make your subject line interesting. An effective way to hook the reader is to share something they care about. You might ask for their help, or ask questions about a project they started. You could also state a recent news story or new statistics about their industry.
Your subject line aims to get the prospect to open your email and possibly take action. By making the subject line about the prospect, you catch their interest. Don't worry about conveying your message; you'll have enough time to pitch your product in the body of the email.
6. Without Clickbait.
Clickbaits can yield negative rather than the expected results. They could annoy your prospect, so it's best to avoid them. Creating urgency, importance, or value where there is none can give a wrong impression about your brand.
Worst still, your prospects could mark your mail as spam. Instead of using clickbaits, try to appeal to the reader's emotions in a meaningful way with a compelling subject.
7. Include Keywords.
Using keywords in your subject line can help your email stand out among a sea of others that may appear in your prospects' inboxes.
People filter and organize their inboxes using keywords, and since you cannot decipher what filters they've set up, bring on your creative juices. You use A/B test your keywords to know what terms result in open rates and engagement.
10 Catchy Email Subject Lines for Sales
Every email you send should have a powerful and effective subject line. It's vital to understand what a good subject line is and how to use it to your advantage. Let's take a look at some of the best email subject lines for sales.
Cold Emailing Subject Lines
1. Question About [goal]
This subject line lets the prospect know that the email contains a question that relates to a goal they're concerned about. This way, they're forced to open the mail to read more. Before using this subject line, you must understand your prospects' goals and needs. You could include the prospect's or company's name in the subject line for a personalized feel.
2. Hi [name], [question]?
Posing a question to your prospect provokes email opens and responses. Including their name in the subject line makes the email even more personal. Asking your prospects questions portrays you as a curious student who needs. They'll be inclined to respond to your mail with answers. Using this subject line paves the way for further conversions.
3. [Situation] at [Company Name]
This subject line conveys that the email concerns the prospect's company. Include the pain point of the prospect's company that your product or service addresses.
4. [Mutual Connection] Suggested I Reach Out
Mentioning a mutual connection in the subject line could increase your email's click-through and open rates. Ensure you include the mutual acquaintance's name at the beginning to grab the recipient's attention. The effectiveness of this type of subject line depends on the relationship the prospect has with the person. They're more likely to engage with your email if the acquaintance is a close friend.
5. Don't Open This Email
A subject line like this plays on reverse psychology and stirs the prospects' interest. Telling your prospect to "not open the mail" will pique their curiosity and make them want to see what's in it.
6. First Steps to Improving [pain Point]
This subject line indicates that you know the prospects' needs and concerns and have a solution for them. Using the phrase "First Steps" will stir up curiosity and make them see what answer you have. Your email should provide actual value to your prospect if you use this subject line.
Follow-up Email Subject Lines
You can use one of these subject line examples to elicit a response from a prospect you're following up.
7. Our Next Steps
This subject line works effectively, especially for a prospect who has gone quiet after a first connection. The subject line sparks curiosity and stirs up interest. Your potential customers will want to know what your next steps are, so they'll open your mail.
8. [X] Options to Get Started
This subject line tells the prospects that they don't need much time to respond to your email since they'd only pick from options provided. In your email, you can let the prospect know they only need to reply with a number corresponding to their chosen option.
9. It's Been a While Since We Last Talked
This subject line reminds prospects of your last connection with them and helps you get their attention. It gives your potential clients the idea that you take note of their quietness. It might just trigger them to open your email and respond.
10. Do You Have Any Questions?
This subject line focuses on the prospect and their needs. It tells them you're willing and available to answer their questions and assist with their needs. It might elicit a response from them, so be ready to answer their questions.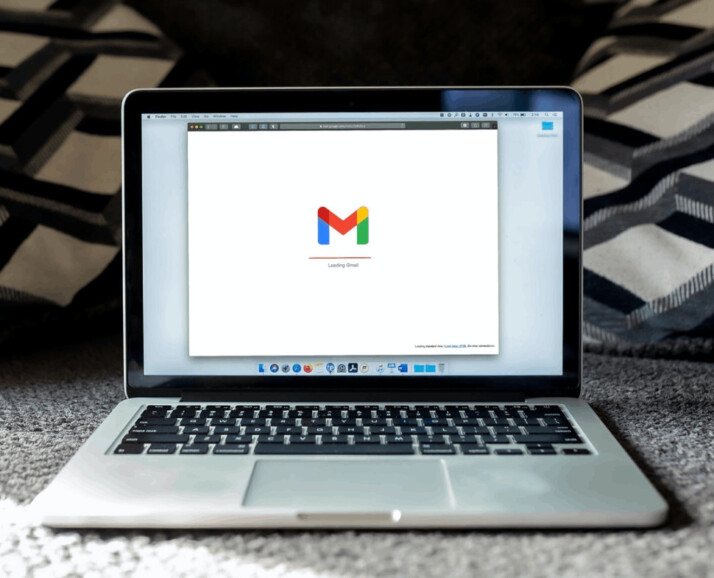 To Wrap Up
The subject line of your email is essential, as it's the first thing your email recipient sees. A good email subject attracts attention to your email, creates curiosity about what's inside, and provides value.
Use the guidelines in this article to create your next email subject line and see how you'll improve open rates and increase conversions!
Explore All
Catchy Email Subject Lines Articles