Welcome emails are some of the most essential tools in creating an excellent first impression on new customers and subscribers. Welcome email subject lines don't just set the tone for the email they represent.
Instead, they also set expectations for subsequent interactions with your business.
This article will teach readers what a welcome email is and why it's vital to any email marketing campaign. We've also scoured the internet to deliver examples you can use to form your own welcome email subject lines. Let's begin.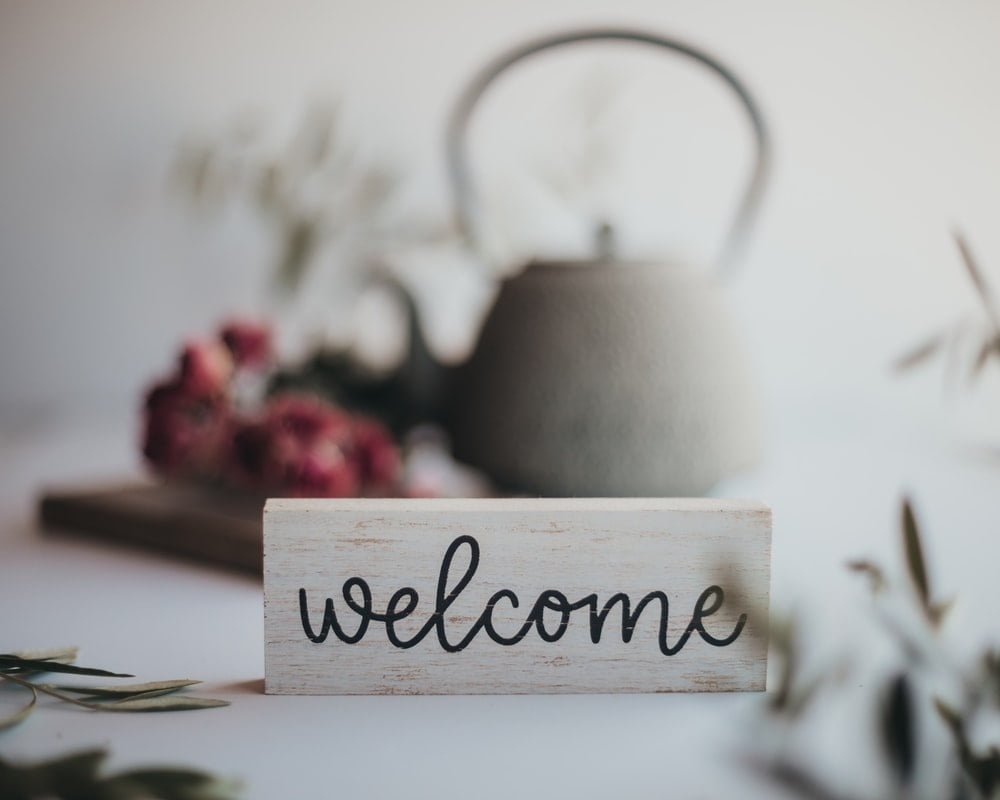 What is a Welcome Email?
Businesses and companies send welcome emails to introduce themselves to new subscribers. They offer an introduction to the organization and provides them with steps for becoming an active subscriber.
Welcome emails build solid and loyal relationships with subscribers by showing the organization values them and makes them feel welcome.
Welcome emails should be distinct from the message conveyed on your landing pages. Personalized welcome emails suit every recipient on your email list to create a sense of connection and engagement.
It's all about providing them with an experience that encourages them to invest in your brand.
Why Are Welcome Emails Important?
Welcome emails are essential to customer retention and brand loyalty. They form part of a subscriber's first impressions of the business and are a chance to resonate with the subscriber. Many studies show welcome emails have high open rates and click rates. They are also the most likely to secure conversions.
The first impression you create with your welcome emails can mean the difference between a new customer or a disappointing prospect.
It's similar to how we try to impress a person we want to build trust with. Welcome emails are our chance to put our best foot forward and show what our business offers.
Similarly, subject lines give recipients a glimpse of what to expect from the email. Just as welcome emails determine whether a prospect becomes an active subscriber, subject lines decide whether or not they open your welcome email.
Your subject line must grab the attention and pique the curiosity of its recipients.
Welcome Email Subject Lines
If you're having difficulty writing a subject line, you can consider looking at the things seasoned marketers do successfully. Below are some subject line examples you can follow.
We're here to help you get started.
Thank you for joining us.
Hello! Got a question? Just ask!
Great decision! Welcome to the family!
Thank you for signing up!
Welcome to [Company]. Ready to level up?
Let's get you started with these X points.
Welcome to the world of [Company or product]
We're glad you decided to join us!
You're in! Time to see what's in store for you.
Welcome to [Brand]! Here's a welcome gift for your first order.
It only gets better after this welcome email.
Welcome to our community!
We're happy to have you. Check out our free gift!
Welcome! Follow us on our socials!
Thanks for choosing us. Your special offer's inside.
Thank you for your purchase!
Here's an exclusive welcome gift just for you.
Welcome! Learn more about [Company] here.
You don't want to miss this first-time user opportunity.
The Bottom Line
Welcome emails are the perfect way to onboard newsletter subscribers. They help share what your Company is about and provide information on how subscribers can take action.
Welcome email subject lines are equally important because they determine whether recipients open your welcome email.
Writing the perfect welcome email subject line can be a challenging task. Marketers need to study these examples and observe the elements that make a convincing welcome email. It's not an easy task, but with practice, marketers should be able to write all types of effective subject lines.
Frequently asked questions
What emails should be in a welcome series?
The welcome email series should contain at least two emails: an initial welcome email and an invitation to contact you further. If you're feeling ambitious and want to know more about your new subscribers, you can add a third email to your welcome series to better understand your business contacts.
How do you write a catchy subject line?
Read successful email subject line examples.
Make a familiar first name use the sender.
Avoid using the 'no-reply' email address.
Use personalization tokens
Segment your lists
Make no false promises.
Tell them what is inside.
What should I write in email subject?
Make your email about the topic of the email clear and specific. Subject lines should describe what an email is about so the recipient can prioritize the message's importance without having to open it.
How do you say welcome in official email?
certainly
We stand for our customers.
It was great to be of assistance.
My role is to serve.
I am happy to support the team.
Just doing my job.
Thanks are welcome
not at all
How do you send a welcome email to a new client?
You want to create a readable format.
Format your subject line.
Clients you know are grateful for.
Provide a description of the company's value proposition.
Adresse emails from an actual person.
Tones that are friendly and conversational.
You should describe expected resources or items.
Take the next step in the process.
How do you send a warm welcome email?
Recognizing information in the sender name field and subject line.
You will have access to the content you promised.
What should we expect next.
Here's a bit of your personality.
A personal sign-off
What is a catchy subject line?
You should use a simple, concise and straight-forward subject line. The sense of humor, scarcity, and fear of missing out (FOMO) in emails would also encourage recipients to open them even more.
What do you put in the subject line of an introduction email?
Introduction to [Your Name].
Inquiring About Opportunities
You have found me through [Alumni Network, LinkedIn, Professional Association, etc.].
I will contact you if you are my recommended contact.
Were you asking me to reach out?
Referral From [Name]
Referred By [Name]
How do you write a good welcome message?
Determine your goals. Start with the welcome letter's goal.
Outline the letter
Welcome the employee
Introduce yourself
Provide need-to-know information
Expand as needed
Close the letter
How do I create a welcome email template?
Here's a basic formula for what you should include in your welcome email template: Show your gratitude by saying a genuine "thank you for signing up". Remember what the recipients are signing up for and what they can expect. What you can offer and your brand.
How do you introduce a new employee to a welcome email?
We are very pleased to introduce our newest team member(s), [newest employee's names]. With [new employee's job position(s) joining us] starting from [start date]. I am confident they will serve as a valuable asset to the team. Let them feel welcome.
How do you write a welcome email for new subscribers?
First of all, welcome new subscribers and thank them for opting in to receive your emails.
Set expectations
Introduce yourself
Deliver your incentive
Share helpful resources
Get social
Stay connected
How do you thank new subscribers?
Make sure your customers are successful.
Be genuine
Identify your audience's needs.
Connect with your community.
How do you write an email subject line in engaging?
Let's shorten the subject lines.
Do not include spam words in your email subject lines.
In the subject line, feel free to ask open-ended questions.
Make sure the subject line contains a deadline.
Use a teaser subject line to get people to open your email.
Make a clear statement about your subject.