The promotion of your event determines the number of attendees you'll record. You should take your email campaign seriously if you're sending your invites via email. Brilliant event invitation email subject lines will boost open rates of the email, making it more likely for the recipient to take action.
This guide will show you how to write the most attention-grabbing invitation email subject lines. The examples of successful subject lines will inspire you and spur your creativity.
Why the Subject Line Is Important
The recipient of your email won't worry about its content if the subject line doesn't say what it's supposed to. Most often, the decision of whether to open an email, ignore or mark it spam is made from the subject line. You can get your event invitation emails opened and read with a clear and compelling subject line.
A compelling subject line tells the reader what the email is about without giving too much away. It creates curiosity and entices the email recipient to see the content of the email. Short, concise, and catchy subject lines will make your email recipient take action.
5 Tips for Crafting Winning Event Invitation Email Subject Lines
1. Keep it Short
Successful subject lines are concise. Since your goal is to grab the recipient's attention, use minimal but powerful words. The subject line is your first chance to hook the reader and spark their interest. With a concise but compelling subject line, you can achieve this.
2. Personalize It
Rather than a generic subject line, use one that creates a connection between you and the email recipient. It might be as simple as including the recipient's name in the subject line or using the pronouns "you/your." By personalizing your subject line, you create trust and pave the way for the conversation to continue.
3. Precise and to-the-point
The subject line should be informative yet precise. Including the names of keynote speakers can pique your subscribers' curiosity about the upcoming event. However, state only essential information. Remember, the aim of your subject line is to 'hook' and 'entice' the reader to open the mail. You'll have more than enough space in the body of the email to write all the event details.
4. Create a Sense of Urgency
Include an incentive that sparks interest, creates curiosity, and motivates the recipient to take action. If your event has an early bird ticket package, include it in your subject line, beginning with a phrase like "Act fast." Other phrases like "Limited-time Offer" or "Early Access" can also grab the reader's attention and cause them to make a move.
However, you shouldn't use this strategy too often in your emails. The recipients may consider it a norm and begin ignoring your emails.
5. Offer promotions
Promoting your event with discounts and promotional codes is a great way to "hook" and attract individuals to open your emails. A subject line like "Save $XX today!" is great for this purpose. The discount you're offering has to be honest.
30+ Event Invitation Email Subject Lines
Here's a list of event invitation email subject lines that could serve as inspiration to creating the perfect subject lines.
We've got exciting news! [Event name] is here!
[Event name] is in [time until event]. We're pumped!
Hi [Client's Name], here's your invite to [event name]
Free Email Marketing Class. Interested? Details inside.
Discount sales at [event]. Get the inside scoop.
Final day to get your VIP Tickets.
New Webinar Alert: Developing your writing style
Get answers to your questions at [Event Name]
Guess what's happening today?
Hello [name], less than 10 seats left. Secure yours now!
Reminder: there are only a few minutes left, [name]!.
Missed [event]? SIGN UP for the next campaign.
Name], I wanted to invite you to [event] personally.
I'm a guest at the [event], and you're invited!
The countdown begins: X days to [event name]
[name] and [name] hosts a live webinar next month
Join the live show with [Celebrity]
It's official. [Celebrity] is coming to [event]
Tour with [Performer Name] this month.
Special Invite: Details inside.
Here's your special invitation to [Event Name]
Be our special guest at [Event Name]
Guess who's coming to [Event Name]?
[Interesting Topic] – Join the webinar.
Convo today: [Interesting Topic]
Join us for a Father's Day Inspired Tale at [place]
Remembering [icon] with a live event at X
Celebrating [icon] with you. Details inside.
Tea party with [special guest]. Join us this X.
Ready for [event name] 2022?
[Event name] 2022! Book your spot now.
It's time: [event], 2022 edition.
Guess who's coming to [event name]?
X reasons you don't want to miss [event name]
Event] is coming in [date]
Confirmed: [Event name] holds in [date]
Are you home? We're in [location]
Mark your calendar, [Event name] is on Date]
[Event Name] is happening. Save the date!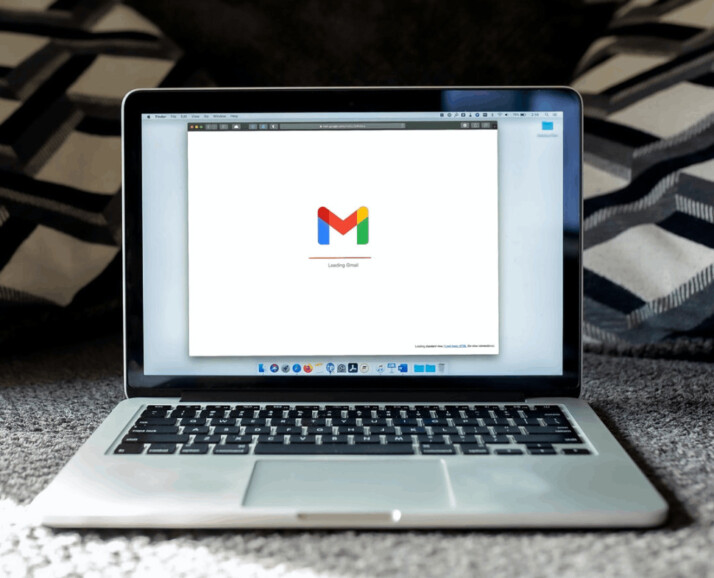 To Wrap Up
The subject line of your event invitation email is essential to how the recipient receives your invite. It is your first impression – keep it relevant, short, and to the point.
Now that you know how to craft an excellent invitation email subject line, all you need to do is get the ball rolling. Send your invitations in style and see how excited your guests will be about attending your event.
Explore All
Catchy Email Subject Lines Articles