Are you sending a standard follow-up email to a potential employer or reaching out to a current employer after a job interview? It can be confusing to come up with the right interview follow-up email subject line that addresses the task and makes a strong impression.
When the interview is over, many candidates feel the momentum is in their favor and that they have made an impression on the interviewer. The goal is to make them remember you in the future. Sending a thank-you email a few days after the interview can be a perfect way.
This article provides some ideas for effective follow-up emails after an interview that may help you in the future.
What Is an Interview Follow-up Email?
An interview follow-up email is one where you send a short message to your interviewer following the interview to follow up and request clarification. This is the last chance to remind the interviewer why you are perfect for the job. It also enables you to get in touch with the interviewer to provide other information.
You can send the follow-up email within a few days from the interview. It can be helpful to confirm that all decisions and precautions are in line. It lets you get through the interview process fast and establishes a schedule for receiving a decision from the interview.
Why Write a Follow-up Email After an Interview?
Make sure you and your interviewer stay in touch by following up with a thank-you email after the interview process.
Personalize the follow-up emails to convey your interest and show that you have a clear vision of your future role. If you write up a great follow-up email, you might get a job offer you really want.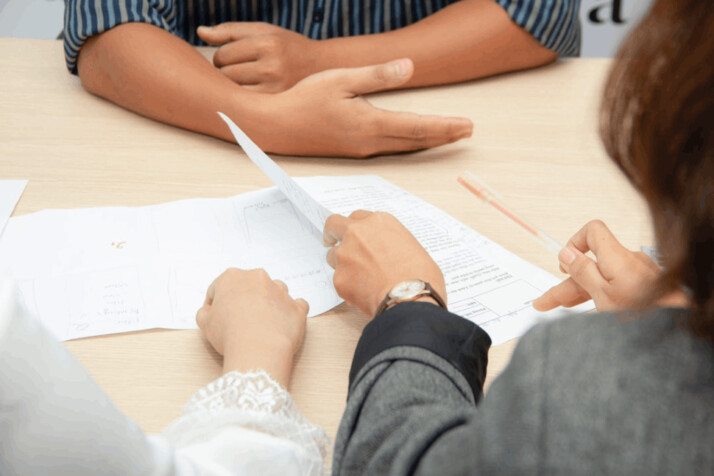 Why Is an Interview Follow-up Email Subject Line Important?
Most companies want to get to know you as a person during the hiring process. As a result, you might find you will get called back for follow-up interviews.
By writing a follow-up email, you can show that you are doing your due diligence to ensure you're still a fit for the job. A follow-up email subject line is essential to show that you are taking your time to help you get the job of your dreams.
8 Follow-up Email Subject Lines After an Interview
Almost all companies and interviewers look forward to the next step. The great thing is that you can create more opportunities by following up with potential employers.
Therefore, a good interview follow-up email subject line is always an excellent idea. Ensure you are following up on prospects that made an offer and not overdoing it.
Check out the suggested follow-up email subject lines below.
Subject Lines for Immediately After Interview
Thank you for your time, [interviewer's name]
Thanks for your time
Great speaking with you today!
Thank you for the opportunity!
I had a great time talking to you yesterday
I appreciate your time and advice
Subject Lines If You Have Not Heard Back Within 4-5 Days
Following up regarding the [job title position]
Any update regarding the [job title] position?
Interview status follow-up
Job interview follow-up
Following up regarding interview results
Conclusion
If you're waiting to hear back after an interview, you always have some form of plan in the bubbling of your mind. More often than not, you want the employer to hire you after the interview.
While, of course, some might want to give others a chance or scroll through some different candidates. Therefore, sending a follow-up email after an interview is necessary to be seen as a great candidate.
Explore All
Catchy Email Subject Lines Articles