Cold emails are some of the best ways to expand your reach. They start relationships with potential clients, customers, and business partners and are a great way to establish company awareness.
Every marketer needs to understand the steps to make a proper introduction email. If you're having difficulty creating one, try to take cues from these introduction email subject line examples.
But first, let's recall these basic concepts.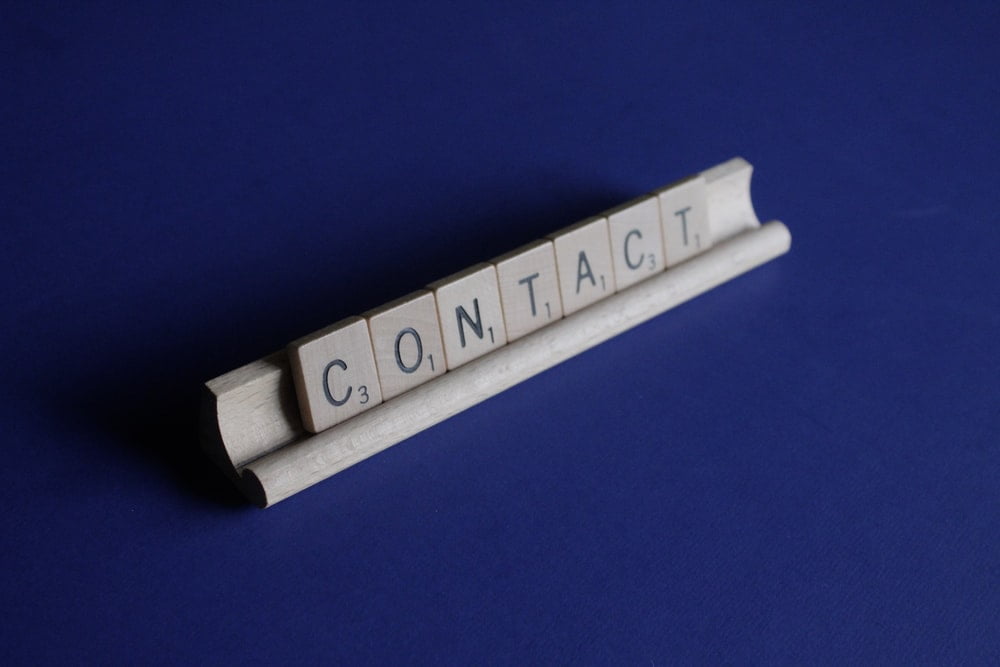 What Is an Introduction Email Subject Line?
An introduction email subject line is the first thing prospects read when they receive an email. It sets the tone for the rest of the email, and it determines whether the recipient opens your email or not.
They describe what your conversation might be about, and they try to persuade recipients to open the email.
How Do They Affect Email Campaigns?
Introduction email subject lines are vital to every professional and email campaign. They have a significant impact on key metrics such as email open rate, click rates, and CTA conversions. They can influence sales, brand awareness, and even partnerships. These single-line sentences hold a lot of power.
Consider that prospects receive hundreds of emails daily. They're likely busy people and don't have time to open and read each email. They pick the emails they open based on what the subject line offers them and how they pique their curiosity.
Every good marketer must master this skill because the benefits it yields far outweighs its simplicity. They are vital to all your marketing and networking efforts.
Tips for Writing Introduction Email Subject Lines
Keep in mind, though, that simplicity doesn't necessarily imply the task is easy. Writing introduction email subject lines can be challenging if you don't have a clear picture of what you want to communicate.
Effective email subject lines rouse the curiosity and interest of readers. They should encourage readers to check out what you have on offer or to consider your brand among their options. Here are a few best practices for writing introduction email subject lines.
1. Keep It Brief and Formal.
Subject lines are limited to 60 characters. You don't have a lot of space to use, so keep your subject line brief. Being friendly is a good way to influence a good first impression. However, you need to remember that these are business communications. Adhere to industry standards by using a formal, professional tone.
Moreover, adding too many words can make your subject line look like spam mail.
2. Use Simple Words
Avoid using complex words and jargon in your subject line. Your recipient is likely to ignore your email if it's unclear and it doesn't offer any value. Simple words allow you to deliver your message clearly, and they don't leave room for misinterpretation.
Also, effective communication requires that both parties understand the message clearly. Simple words are the only way to ensure this.
3. Personalize Your Subject Line
People are more likely to respond to communications that describe something that interests them. Do some research on your target audience to determine the best way to talk to them.
A tailored message makes things more personal, and it's the key to developing trust between you.
You can find prospect information on sites such as LinkedIn.
4. Highlight Your Value Proposition
Nobody wants to waste their time. Try to focus on how your email can benefit them. Include relevant information and mention the benefit you're offering. For best results, tailor your subject line to address a particular problem or improve a project.
For example:
"I think I have a solution for your [pain point]."
"These new ideas could propel your [Project] to new heights."
Try These 24 Introduction Email Subject Line Examples
If you're out of ideas for your email subject lines, try to gain inspiration from these templates:
Feeling [negative emotion]? Let me help.
Having Difficulty With [Problem]? We'd love to help you!
Here's a chance to supercharge your [Process]
This product might be the answer to [Specific Pain Point]
A quick note from an aspiring [Job Title]
Introduction from [Your Company Name]
Hi, [Name]. I'd like to introduce myself.
I'm reaching out on behalf of [Company]
Hello [Name], I really like what you said about [Topic]
I'm an aspiring [Job Title] looking for advice
Referred by [Name]
Here's a good reason to [Action]
Connecting [Name A] with [Name B]
[Mutual Connection] mentioned we should meet.
Hello, [Mutual connection] thought we'd enjoy discussing [Topic]
You're part of your family now! Click here to get started.
Your recent speech blew me away.
Are you the [Category] type?
Long time reader here. Allow me to introduce myself.
Reaching out for a business opportunity
Hey, [Name]. What you said at [Event] means so much to me
Thank you for sharing your story on [Topic]. I've been inspired by your work.
Big fan of your [Work]. Could you give me some advice?
[Mutual contact] told me you're an expert in [Field]
I know how to solve [Pain Point] Care for a short discussion?
The Bottom Line
Introductory emails are potent networking tools. They can get people to engage with your business and buy your products or services.
Introducing yourself to different people can require a lot of time and effort. The tips and examples found in this article are meant to provide you with a framework you can follow. 
We hope this guide enables you to write a personalized introductory subject line. May it help you find success.
Frequently asked questions
What do you put in the subject line when reaching out?
You can personalize your subject line by including your recipient's name, their job title, mutual interests, events you have both attended, topics your recipient is interested in, or a networking event you are attending.
What are 3 good intro to a professional email?
Give them a clear explanation of why you are contacting them.
#7 Avoid making demands
You must use a clear subject line.
Include some information about the recipient in your email body.
Let's mention any mutual connections.
Create a proper greeting.
How do you introduce yourself in an email to a prospect?
Make a compelling subject line.
Let your greeting fit the industry and situation.
You should put your first line about them.
Explain why you are reaching out.
Give them value
Include a call-to-action
Thank you and sign off.
Contact them and follow through.
How do you introduce yourself to a new team?
Let us know what you think.
Onboarding and orientation are important.
Introduce yourself to the team.
Talk with other members of your team.
Make new colleagues feel welcome during lunch or coffee breaks.
Understand the organisational chart of your company.
How do you subject an email to a potential employer?
Use the job title in any email application, so the employer knows what position you want. Job seekers who are recruiting for multiple positions can quickly see which position you are applying for at a glance.
What is the good subject line for introduction email?
Please use the recipient's first name as your subject line name. This shows the reader that you are sending a personalized note and not sending mass emails. Emails are more likely to be opened by recipients who believe they came from someone they know.
How would you introduce yourself to a potential customer lead?
Before meeting a client, be confident and stand tall. Give him a smile and a firm handshake, and tell him who you are. Hello, I'm Ken, and I'll be reviewing your account today." Hold the door open for the client, escorting him to the designated meeting area.
What is a good example of a subject line for an email?
| Subject Line | Open Rate |
| --- | --- |
| 1. I was right – and that's not good for you | 69% |
| 2. 13 email marketing trends you must know | 64% |
| 3. Before you write another blog post, read this | 61% |
| 4. Are we still on for 12? | 61% |
How do you introduce yourself to a new team via email subject line?
Here's how it works: I have recently joined (company) and would like to introduce myself. As I recently started working at (company) as (job title) I wanted to introduce myself. I am the current (investment role) employee at (company), and I wish to introduce myself as we will work closely together.
How do you introduce yourself professionally?
(I don't think we've ever met).
The meeting has already begun.
My name is
I'm
My name is Susan; I am Tom.
I feel honored to meet you, I am.
Here's where I am; I'm.
I would like to introduce myself; I am.
What is a catchy subject line?
Subject lines should be short and simple, concise and straight forward. Additionally, providing sense of humor, scarcity, or fear of missing out (FOMO) would encourage recipients to open their emails even further.
How do you introduce yourself as a new point of contact?
Your new POC needs to introduce yourself to a client. My name is [your name] and from now on I'll be your point of contact in [company]. My career at [company] spans from [years] to [year] and I am familiar with every step of our core processes, so feel free to reach out if you have any doubts.
How do you introduce someone in an email example?
This template can be used: Hi [Name], I was asked by [Name of contact who reached out to you], a quick description of contact and/or how you know them] to introduce you to discuss [topic or question they want. However, I wanted to run it by you first.