Creating the perfect recruitment email subject lines will ensure that qualified candidates open and reply to your emails. Recruitment emails are helpful for businesses looking for skilled applicants to fill open positions. It falls under the purview of human resource professionals to write these emails when the company wants to hire new employees.
This article lists some of the great recruiting email subject lines to draw the attention of potential candidates to your job offers.
What Is a Recruitment Email?
A recruitment email is a message that hiring managers and career recruiters send to viable candidates to inform them of employment offers. It piques the candidate's interest in the job vacancies they are advertising. Recruiters frequently employ certain components when sourcing prospects via email to establish rapport with individuals.
A company will typically list the possibilities for people to work for the company. It will also describe what the company provides to encourage potential applicants.
Why Are Recruitment Email Subject Lines Important?
The goal of the subject line in recruiting emails is primarily to persuade candidates to open the email, read the job offer, and reply. The recruiting email subject lines are important because this is the first thing prospects read when they open your email.
Subject lines are crucial since they affect how likely prospects are to open emails based on their interest in the subject line's content. Recruiters want to introduce their organizations to get candidates interested in job opportunities and convince them to submit applications.
When writing your recruitment email subject line, keep the subject line short and concise to avoid spam filters and get above people's inboxes.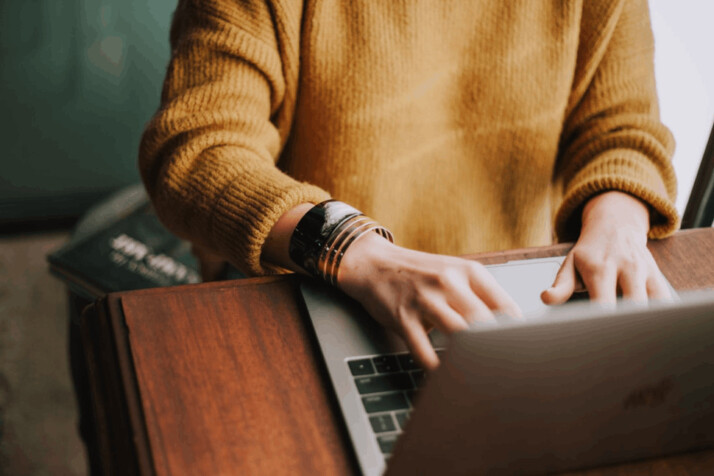 Tips to Write Effective Recruitment Email Subject Lines
A recruiting email subject line should make candidates interested in your company. Effective recruitment email subject lines can help to incentivize a response to your email. Consider the tips below to write subject lines that improve email open rates and obtain skilled candidates.
Personalize the Subject Line
Spend some time researching each applicant you contact through email. Try to use the candidates' first names, and mention their current jobs or a common interest. Your job prospects are more likely to open, read, and respond to your message if you personalize the subject line in your recruitment emails.
Make It Relevant to Candidates' Experience
Make sure the subject line applies to the recipient. That way, it will be impossible to miss the email and prompt candidates to respond.
When emailing candidates for a specific position, make sure they have relevant professional experience. Then, discuss the role in connection to their experience or qualifications to introduce candidates to the company and the open position.
Create a Sense of Urgency
Your recipients may not care about your email specifically, but they might care about the recruitment program you include them in.
By showing that it is time to act, you create a sense of urgency that will compel them to do so. If you can blend in benefits, this creates that sense of urgency even further.
Focus on Candidates' Talents
Mention the prospects' strengths you discovered during your recruiting research, such as specific qualifications, certifications, or skills that set them apart.
Describe how the applicant's skills suit the open position and align with the company culture. This might establish trust between your business and the applicant, encouraging them to learn more about the job opportunity.
Examples of Popular Recruiting Email Subject Lines
As the email subject line is the first thing the recipient notices, it should hook them immediately. But do not overcomplicate the subject lines. Instead, keep it short, simple, and precise.
Here are some of the best and most popular recruiting email subject lines for inspiration.
Are you ready to advance your career in [name of the profession[
[Candidate's name], interested in becoming [job title]?
Are you interested in joining [name of the client's company]
Job opportunity with [name of the client's company]
[Candidate's name], advance your career by becoming [job title
[Name of the Referrer's] said that you are great at [mention the skill]
Use your skills at [name of the client's company]
Did you dream about this job at [name of the company or institution]
A new [job title] opportunity especially for you.
[Mutual contact] thinks that you are an excellent [job title]
[Company Name]: Your dream job is here!
Are you interested in a career change?
Conclusion
Before writing a recruiting email, consider using a subject line that is clear, concise, and more personal than the average subject line. It can also be as simple as referencing a candidate's experience.
Think about how you can make the subject line an appealing opportunity for your potential candidates and present them with a sense of urgency. Use our examples, or write your own, to see how you can make your recruiting email a successful one.
Explore All
Catchy Email Subject Lines Articles