When filling job orders, making a good impression on potential employees is essential. However, No matter how many individuals apply, just one or few people are usually required to fill the existing vacancies.
Email is a standard method for hiring managers to inform rejected job applicants that they are no longer being considered. A rejection email is one of the most challenging emails to write.
One of the best ways to address this challenge is to formulate a strong subject line. Writing a rejection email requires keeping a professional tone, without the topic lines revealing much about the email itself.
We have eight guidelines for crafting a rejection email and a template you may use in your hiring process. Read on!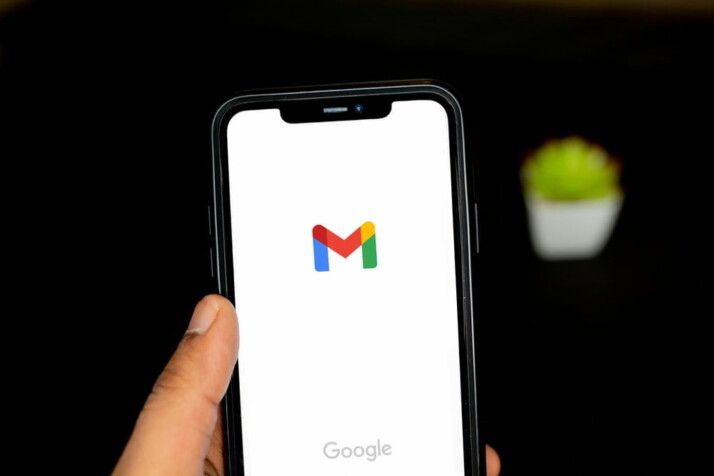 What is a Rejection Email?
As in the dating world, it's preferable to have an apparent break-up than to allow things to go sour silently.
A rejection email turns down a potential partnership with an individual or company. It lets the person know they are unaccepted or unqualified for the service.
To send a rejection mail serves as a professional courtesy. It helps applicants put their job search to rest while keeping the company's name clean. Not informing candidates about their employment status can tarnish your relationship with them.
When you're working as a recruiter, you have to consider every applicant as a prospective future client. You can better manage your applicant relationships by sending a rejection email to those who applied.
Before sending out your employment rejection letters, have one reviewed by an attorney.
8 Points to Note When Writing a Rejection Email
Rejecting a person is always an unpleasant task and sensitive. A rejection email should not cause any offense.
A rejection email should be courteous and informative amongst other things. These are our all-time eight best points for writing an email of rejection.
1. Express gratitude for the applicant's time
Candidates devote a significant amount of time and effort to the hiring process. In the first paragraph, you should appreciate them for it.
2. Make the Rejection Clear
Sending a rejection letter to an applicant should be made clear to them. Don't give the candidate the impression that they still have a shot at the position.
After congratulating them on their application, you should quickly follow up with this information. Everyone can move on more quickly if your email is more concise. A refusal should be clear and concise.
3. Never Apologize
Because you didn't accept the candidate, you may feel the need to apologize. You did the right thing by selecting the most outstanding candidate for your company.
The interaction will feel more personal if you offer an apology that isn't warranted. Remember that this is a business choice, and you have nothing to apologize for.
4. Express Sympathy
Even if you've been told not to apologize, you can still show that you care. This part is optional, but it can help applicants feel like they are being heard and accepted.
Candidates often have trouble getting these emails. You can show that you understand their point of view by letting them know you appreciate them.
5. Give a Reason
it's always a good idea to explain why they were passed over. Rather than focusing on the negative aspects of the unsuccessful candidate, focus on the positive aspects of the person you hired.
6. Provide Individualized Feedback
Although providing feedback to the applicant is optional, a more customized rejection letter can be beneficial if you have the time.
An expert survey found that 86% of job searchers desire positive feedback on how they did in their job interviews. You may improve your company's image by giving them this feedback.
You can tell them why you did not accept their application if you have a reasonable justification. Many job seekers will find your feedback valuable because it will help them improve their chances of getting hired.
7. First Names in Your Rejection Email Subject Line
Personalizing the email using the recipient's first name will make it feel less like a mass email rejection. Instead of "Dear Candidate" or "To Whom It May Concern," use the candidate's first name in the email subject line.
8. Close by Wishing them Well
End your email on a good note whenever you can. If the prospect might be a good fit for your organization in the future, you can ask them to apply at a later time.
Alternatively, you might merely congratulate them on their job search and send them your best wishes.
Job Rejection Email Sample
To save both time and money, consider sending a generic rejection email instead of one customized for each client.
Sample of A Rejection Email Subject Line and Content
Your Application for [job title]: Subject Line
Dear, [candidate's given name]
We appreciate your interest in [job title] at [business name]. I regret to inform you that you have not been selected for an interview/employment at this time.
We recognize that this may be disappointing for you. But, we have received many qualified applicants for this position, and can only move on with a select handful.
We wish you well in your future professional efforts.
Sincerely,
[your complete name]
[your job title]
To Wrap Up
Rejection emails that are too long are a turn-off for many candidates. Maintain brevity as much as possible.
This rule does not apply if the application procedure has been going on for a long time. It's acceptable to write a longer and more customized email if the candidate has previously gone through many stages of interviews with the organization.
Explore All
Catchy Email Subject Lines Articles