It's officially Spring, and it's time to spring your email campaigns into action! As with every email, your subject lines are the first things your readers will see. With lots of springtime delights on the horizon, this article has listed some creative spring email subject lines for you. These are sure to take your emails to the top of your customers' inboxes.
Email subjects are of utmost importance when enticing your contacts to read your emails. If you use the right subject, you'll boost open and response rates. Keep reading to know how you can make your email campaign a success!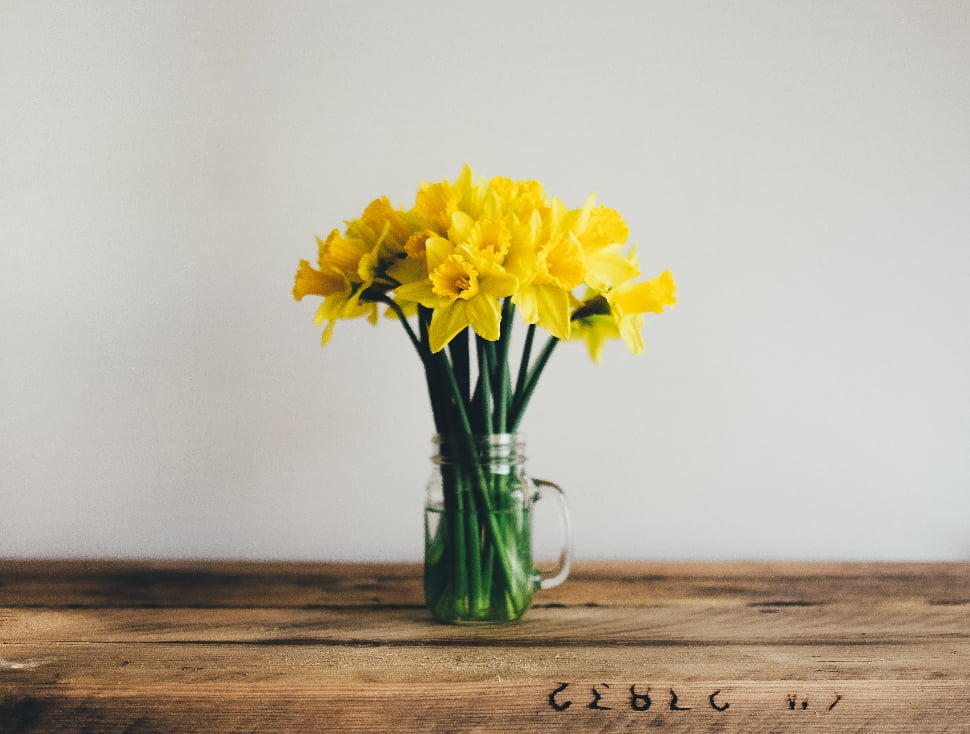 The Importance of a Good Subject Line
Your email subject is how you make a first impression on your customers. And first impressions matter.
Subject lines help set the tone for the rest of your email. A bad subject line will make your customer lose interest in your brand. So if you want your email to be taken seriously, use well-thought subject lines.
How to Make a Good Email Subject Line
Email subjects aren't that hard to make. Follow these quick tips to get your creative ideas flowing and ensure your subject makes your email click-worthy.
The Shorter, the Better
This is the number one rule when it comes to email subjects. Nobody has the time to read a long subject to know what the email is about. Use your words wisely and make sure you only include the most relevant keywords.
Make It Personal
Your customers want to feel valued when they receive your email. So make sure to personalize it for them. This may take a bit more time, but it is worth it in the long run when you build customer loyalty. Consider what can interest the reader and include it in your subject line.
Add a Sense of Urgency
You need the customer to click on your email as soon as they receive it. And how do you do that? By setting the tone that your email is urgent or time-sensitive!
This is a pretty straightforward method, and it works wonders. You can add phrases like "Limited time offer" or "Flash sale." It gets your customers excited and encourages them to take action, so they don't miss out on anything.
Highlight Your Offers
Everybody loves sales and discounts, so highlight these in your subject. This instantly adds value to your email in the eyes of your recipient. Bonus points if you include a code that can they can redeem with their purchase.
Use Holidays to Your Advantage
Holidays drive up sales without fail. So make sure you convey that your promotional message is inspired by the holidays. If your campaign is for Easter, use words associated with Easter, like hope, egg, cracked, bunny, or basket.
20 Creative Spring Email Subject Lines
Trend alert! These Spring styles are a must.
Everything You Need This Spring
I Spy New Spring Collections!
Exclusive Spring Offers!
Get happy! The best of Spring is here + 25% off your order.
Are you ready for Spring?
Pre-Spring arrivals + an extra 25% off all sale
Get Ready for Warmer Weather
Spring looks made just for you.
Check out our four favorite trends for Spring
SPRING HAS ARRIVED. Be the first to shop!
You better hurry! Our Exclusive Spring Collection is Now Online.
Save 10% on NEW spring looks
Out With The Old, With Our New Spring Apparel!
Let's change it up: Spring is back!
Trendy Fashion this Spring
What's New for Spring?
The five spring essentials you should know about
Spring is here, and so is our Spring Sale!
Want to know what's trending for Spring?
Spring showers won't stop us. Get $20 off on our Spring Collection.
Why Is Spring Such a Big Deal in Marketing?
Just in case you're wondering, why are there so many spring campaigns? Well, there are a ton of reasons. One of which is that seasonal marketing is a tested and proven way to improve sales.
This means that when there's a new season, businesses will create hues and tones for it. And this gives new a fresh set of ideas for your campaigns. Even big companies take advantage of new seasons to market new products.
Spring signifies a new start for many people. It's a great time to refresh your marketing strategies.
This season offers plenty of holidays and events too. This includes Easter, St. Patrick's Day, Father's Day, and Earth Day–Spring. It's the perfect time to eliminate old tactics and introduce new, innovative ones.
To Wrap Up
Get ready to make some awesome subjects for your email! Make sure your email subjects stand out and make an impact on your recipients. It should be concise, catchy, and highlight your offers.
It's never too early to brainstorm your spring email subject lines. Hopefully, this article has given you some valuable ideas to get you started. Remember the tips we've mentioned, and you're sure to succeed with your email campaigns!
Frequently asked questions
What is a catchy email subject line?
The following are some great sample subject lines for emails that use the fear of missing out.. Warby Parker: "Uh-oh, your prescription is expiring!" JetBlue: "You're missing out on points." Digital Market.
What makes a catchy subject line?
Your subject lines are often personal or descriptive, which provides visitors with a reason to check your content. Whatever your approach, try to keep your audience in mind and test different words and phrases to see what they prefer.
How do you grab an attention in an email?
Stay brief and clear. Your subject line will engage your audience and engage their attention.
Is urgent?
Personalize
Ask questions
Be honest
Use numbers
Offer real value
Call for action
I am so happy to welcome Spring!
A new day of spring!
Here is a glimpse of Spring!
New arrivals will make it easier for you to stock up for SPRING.
Spring is here and you can get Free Shipping.
For arrivals in the spring, you'll get 30% off.
I've got a new season, a different style, and a fresh new color!
Save for spring!
What subject lines get opened?
A question about a project they just finished.
New statistics regarding their industry.
Recent news about their industry.
Ask for their help.
How do you start an email in the spring?
Hello from the first day of spring!
Here comes Spring
Enter: Spring 2022
This daylight savings sale is here!
How do you write an eye-catching email subject?
Become specific and concise.
Use actionable language
Local and personal
Make use of numbers and questions.
Segment your audience
Create urgency
Keywords and phrases to test if they work.
Weave's Email Marketing
Is it correct to say Hope this email finds you well?
The opening greeting you give would depend on how well you know the person, right? "Hope this email finds you well" is the standard greeting that people generally use to those they don't know: It's how they describe what. They would be able to say something else if they didn't do so.".
How do you do an email eye-catching?
Use a newspaper as a guide to creating email messages.
Blocking images is optimized for.
Choose your logo color scheme carefully.
CTA buttons are useful.
Prioritize mobile
Check your emails on multiple devices.
Font size matters
Make unsubscribing easy
What to say instead of I Hope this finds you well?
You are having a good day.
Thank you for your friendship.
I hope you have a great week.
I hope you enjoyed your recent holidays.
Please take a moment to look at me.