Your email subject line makes the difference between landing a job interview and getting ignored. The subject line for job application email is the first thing a hiring manager will see when you send your resume. It should be eye-catching and intriguing to get the desired attention.
An email with a poorly written subject line might end in the spam folder or probably get deleted. This article's expert tips will guide you on crafting the best email subject line that will get your next job application email noticed.
Why the Subject Line Is Important
The subject line of an email, alongside the sender's email address, is the first thing the recipient will see. Most people decide whether to open an email or not from its subject line.
The subject line is the first impression you make to the recipient of the mail, so you want to ensure it is properly written.
Emails without subject lines end up in the spam folder and never get opened. Those with poorly written subject lines will most likely be ignored or deleted.
Your goal is to get the recruiter to open your email, so ensure your subject line is written to do this job. Craft a compelling and intriguing subject line that piques the recruiter's interest and gets him to open the email.
Your email subject line must be clear, concise, and to the point to elicit the desired response. It should be free of grammatical and spelling errors.
10 Expert Tips for Writing the Subject Line for Job Application Email
The subject line is an opportunity to hook the reader and persuade them to open your email. It is also an opportunity to introduce yourself – so you need to and should do it properly.
Here are the steps to consider when crafting the subject line of your job application email.
1. Use a Professional Email Address
A professional email address carries your first and last name, or your first name initial, and your last name.
Unlike an email address that doesn't display your name, a professional email address will facilitate your identification by the email recipient. It is also vital for the entire job application process and subsequent correspondence.
Before you send a job application email, consider creating a professional email if you don't have one. Professional email addresses like the following are suitable;
thompsondoe@email.com
cynthiadavidsonMarketer@email.com
jamesfredrick24@email.com
2. Verify and Follow the Instructions
The job description might come with specific instructions regarding the subject line. Ensure you refer to the instructions and read them thoroughly. If there are subject line directions, follow them to the latter without including additional information.
For instance, your employer may ask that you include the job position, job ID, and your name in the subject line. If there are no specific instructions, use the standard subject line that includes the job title, job ID (if applicable), and your name.
3. State the Purpose of Your Email
Use terms like "Job Application" and state the job title to help the recruiting manager know the purpose of your email at first glance. This will also help get your email in the appropriate email box and increase its chances of being opened and read.
Stating the job title will help your employer know what position you're applying for, primarily if they are recruiting for multiple positions. The job title also helps when an automated filter categorizes the hiring manager's email.
4. Write Your Name
Since recruiters don't have much time, introducing yourself in the subject line will increase the likelihood of your email being opened. Adding your name will also create a better connection and facilitate your identification by the recruiter.
6. Referral Information
If you were referred for the job position, including the referral's name in the subject line. Referrals help establish trust between you and the recruiter. By mentioning the referral name, you capture the recruiter's attention. Since most organizations offer an employee referral program, you can even get hired without anyone looking at your resume.
Examples of job referral subject lines are:
"Referral from Kenneth Leonard: Cynthia Davidson, Resume for Sales Manager Position."
Referred by Michelle Jonathan: Jean Morrison, job candidate for Accountant Position.
7. Personalize It
Including some exceptional details in your subject line could grab the recipient's attention. If you have major qualifications the job requires, you can mention them. You can also include the academic degrees you possess that the position requires. Degrees like MBA, BA, or Ph.D. can be added after your name.
"Job application — Advertising Manager, Job ID 50 — Michael Williams, Google Digital Marketing Certification."
"Job application — IT Specialist — Williams Ken, Microsoft Certified."
"Applying for Sales Manager — John Doe, MBA"
8. Keep It Concise
Your email subject line should be short and to the point. There's no need for extra information; state only necessary details. Being specific with your subject line makes it easier for the recipient to categorize your email and respond to it quickly. Use the first words to get to the point. Leave it for the end if you need to include information like academic degrees and qualifications.
9. Be Professional
Avoid using informal words like "hey," shorthand, or abbreviations in your email subject line. Keep it professional and use only polite language.
10. Proofread
A write-up filled with grammatical or spelling errors is a total turnover. Check your subject line and ensure it is error-free before sending your email.
Examples of Subject Line for Job Application Email
Job inquiry — Williams Scott, 5+ years of experience in Advertising.
Inquiry — John Benson, IT Specialist Open to New Opportunities.
Communications Director Position — Your Name
HR Operations Manager Looking for Next Position
Sales Associate Position — Your Name, Ph.D.
Administrative Assistant Job — Your Name
Social Media Manager Seeking New Opportunity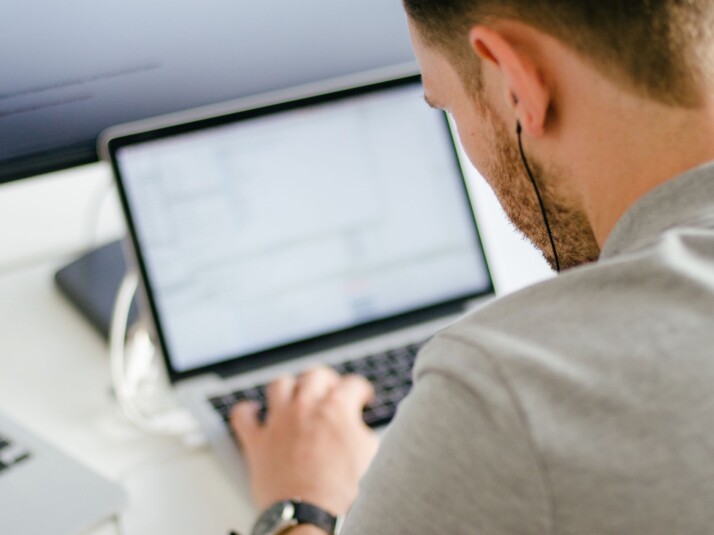 To Wrap Up
Email subject lines play a crucial role in the success of a job application. They are essential because they are responsible for leading a prospect to read your email. They are a snippet of the entirety of your email, so what you put into them is crucial.
Your subject line should stand out, get attention, and intrigue recruiting managers, so they see your email as relevant to them. With the tips in this article, you're a step closer to landing your dream job.
Explore All
Catchy Email Subject Lines Articles