A candidate may be asked to do a video interview or to send a link to their social media profiles. In some cases, they may be required to complete some spec work to verify their qualifications for the job.
Thank you email after an interview is an effective way to follow up with the interviewer, recruiter, or hiring manager. Thanking your interviewers for the opportunity to meet with them can be done by email for faster follow-up.
According to a Talent Inc. poll, 68 percent of hiring managers said receiving a thank-you email or note influences their decision-making.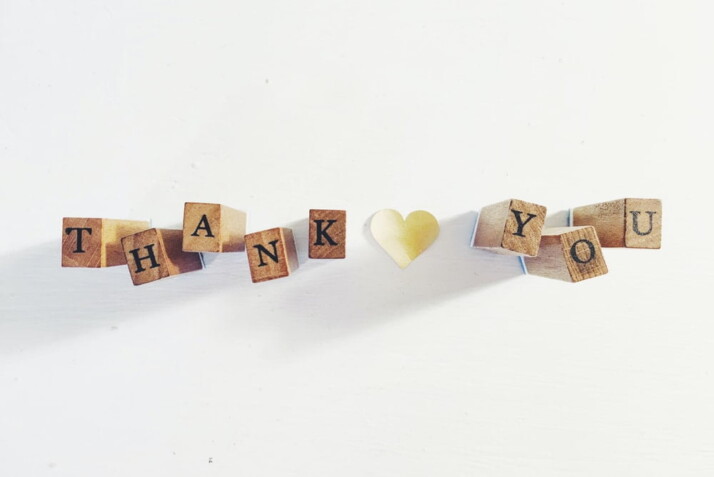 Advantages of Sending a Thank-You Email
The benefits of sending a thank-you email after an interview are something that many applicants struggle with. However, thanking an interviewer could strengthen the relationship and lead to a job offer.
Sending a thank-you email has other several significant advantages. Here are some of them:
1. Submit Online Portfolio
Email submission allows you to link your online portfolio, LinkedIn profile, or professional social networking sites to demonstrate your qualifications further.
2. Opportunity to Sell Yourself Again
You will also have the opportunity to discuss anything you wished you had said during the interview but did not.
3. Influences Decision Making
Sending an email shortly after or within twenty-four hours of a job interview is essential if the hiring manager will make a choice quickly.
Ideally, your note will arrive before a hiring decision and when your interview is still fresh in the interviewer's mind.
What to Write in Your Thank-You Email
It's best to keep your thank-you note short and sweet. Just a few short sentences will do. You must keep a few things in mind to write an effective thank-you mail.
1. Thank the interviewer
Acknowledge the interviewer's time and express your interest in the position again.
2. Explain Your Motivation
In your follow-up "sales" letter, thank the interviewer and emphasize that you want the job. Explain your interest in the position and your qualifications and potential value to the company.
3. Mention Your Job-Related Skills and Experience
Remind the interviewer of your qualifications. You can do this by mentioning some of the most essential skills specified in the original job ad. You can even mention those that came up during the interview itself.
4. Demonstrate Your Knowledge
Additionally, you may wish to include links to your online portfolios and other professional websites and networks in your application.
5. What Would You Have Said If You Could Go Back In Time?
If your interviewer doesn't bring it up, now is the time to bring it up in your follow-up message. For example, if you didn't get a chance to explain why the corporate culture appealed to you, you might mention this in the email.
Revisit any concerns during the interview, especially if your answers weren't quite thorough or satisfactory.
6. Keep It Short
Put your name or position and "thank you" in the subject line to get your message read. When your name is in the subject line of your email, the hiring manager will likely respond quickly.
7. Add a signature
Make it simple for the recruiting manager to get in touch with you. Include all your relevant contact information (email, phone, and LinkedIn profile, if you have one).
Examples: Subject Line For Thank You Email
A few words in the subject line will explain why you're emailing. Do not forget to include a sincere "thank you" and what position you were interviewing for. The following are some samples of topic lines:
Thank You—[First Name, Last Name, Job Title]
Thank You—[Job Title, First Name, Last Name]
[Job Title, First Name, Last Name]—Thank You
Thank You—[First Name Last Name]
Thank You—[Job Title]
Avoid These Mistakes During Follow Up
To ensure that your candidacy remains at the top of the hiring manager's mind, follow up with a thoughtful "thank you" email. Do this as soon as possible after your interview.
This shows the hiring managers that you have the excellent manners and proactive communication skills they are looking for in their employees.
Things to watch out for, on the other hand, include:
1. Avoid Excessive Follow-Ups
You don't need to harass your interviewers with follow-ups, such as a thank-you email and a phone call a week or two after that. You would be demarketing yourself and putting them under stress.
Remember that your ultimate goal is to persuade hiring managers to want to hire you.
2. Submission of Unprofessional Social Media Handles
If you have a personal social media presence that is unprofessional, don't provide it to your employer. When making this decision, go with the safest course of action possible.
A picture of yourself sipping a margarita on a tropical trip might not be the best way to impress the hiring manager. Generally, don't send memes or use internet acronyms in your emails.
3. Avoid a Lengthy Email
Keep your message concise and to the point. It's unlikely that the interviewer will have time to read a lengthy thank-you note. "Thank you" and "reiterate your interest" are all you need to say to show gratitude and interest in the employment.
4. Grammatical Errors
Remember, even editors make mistakes when working on their own. Don't send emails that are riddled with typos or grammatical errors. Before you hit "submit," have another set of eyes check your work.
To Wrap Up
As soon as you've submitted your thank-you email, ensure it meets all of your employer's expectations. In the end, you're hoping your thank-you email goes into your audience's "to be read" pile, not the trash.
Explore All
Catchy Email Subject Lines Articles