Holidays are a great business opportunity to generate sales and establish customer loyalty. Not only are customers more likely to make purchases, but they are also more generous because of the festive spirit related to holidays. This article will help you understand the meaning and importance of good subject lines and provides examples of thanksgiving email subject lines.
Read on if you want to learn how to leverage Thanksgiving to build better connections with your audience.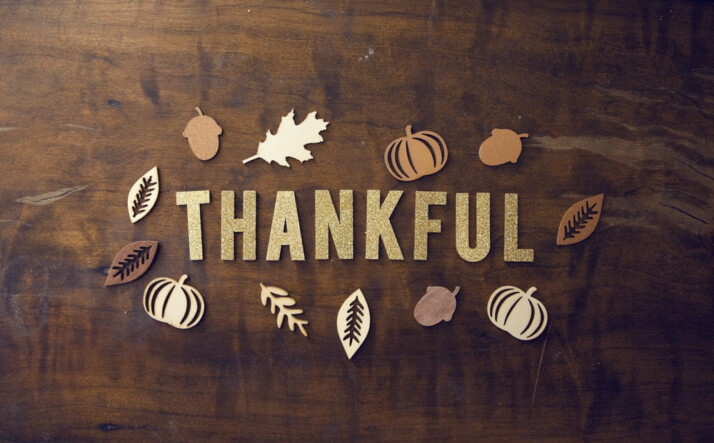 What Is a Subject Line?
Subject lines are the first thing an email recipient sees, and they can either make or break an email's chances for success. They set the tone for a message, provide information about your pitch and/or business, or summarize a story you share.
They are crucial for engaging your recipients and increasing your chances of successful email responses. Subject lines not only make your email stand out but also serve as an opportunity to engage with subscribers.
They are an effective marketing tool, driving more email opens in return for the time it took to craft an enticing subject line.
Why Are Holiday Greetings Important?
Holiday greetings are essential because they are a great way to nurture a relationship with your customers.
They are a way to thank your customers for their support in the past year and to show gratitude for their business. These simple gestures help customers remember your brand and spread a message to others that you are a great company to work with.
Thanksgiving emails can also announce the start of your Black Friday sales, deals, and discounts. (Which everybody loves.)
Thanksgiving emails are similar to most holiday-related emails. The things to keep in mind are to:
Personalize your email.
Keep it brief and simple.
Be polite.
Thank the recipient for their time.
25 Sample Thanksgiving Email Subject Lines
If you're still having difficulty writing thanksgiving email subject lines, you can gain inspiration from these examples:
Happy Thanksgiving from [company name]
Thanksgiving Day starts with a big sale.
Here's a Thanksgiving Discount just for you – 30% off sitewide.
Happy Thanksgiving! Here's 5% off on all your X needs.
We like giving surprises. Check out what we sent you as a Thanksgiving token.
How to get the best from us during the Thanksgiving season.
We've got new exciting deals this Thanksgiving. Shop now!
We've got [food or drink product] that's perfect with any Thanksgiving turkey.
Giving thanks to excellent customers like you on Thanksgiving Day.
From our family to yours – Happy Thanksgiving Day!
Check out these special Thanksgiving offers just for you.
Happy Thanksgiving! It's time to go shopping!
Let us make your Thanksgiving dinner more memorable.
Thanksgiving guests coming over? We've got the thing for you!
Don't miss out on our cyber Black Friday sale!
We've got a Thanksgiving sale today. Click here!
Last chance to get exciting Thanksgiving rewards!
Happy Thanksgiving! A special gift inside.
Last hour to grab these Thanksgiving discounts.
We are thankful to customers like you. Here's a Thanksgiving gift.
Sending you cool stuff during the holiday season.
We've got extra goodies you might want for Thanksgiving.
Thank you for your business! It's time to go shopping!
Let us add fun to your Thanksgiving celebration.
We've got Cyber Monday treats just for you.
The Bottom Line
Email campaigns thrive and dive depending on the quality of your subject lines. Planning your strategy to accommodate holidays into your marketing campaign is essential.
Holidays are a great time to announce your promotions to your customers. We hope you use the examples provided to create a subject line that allows you to grow your customer base.
Explore All
Catchy Email Subject Lines Articles