A background information essay is a type of expository essay. It covers only the basic information needed to gain a sufficient understanding of a concept.
It is often a general introduction to an existing idea that tackles an idea's history and evolution. As such, a reader should not expect strong conclusions or opinions related to the topic. Rather, they should receive only essential facts and information pertinent to the subject matter.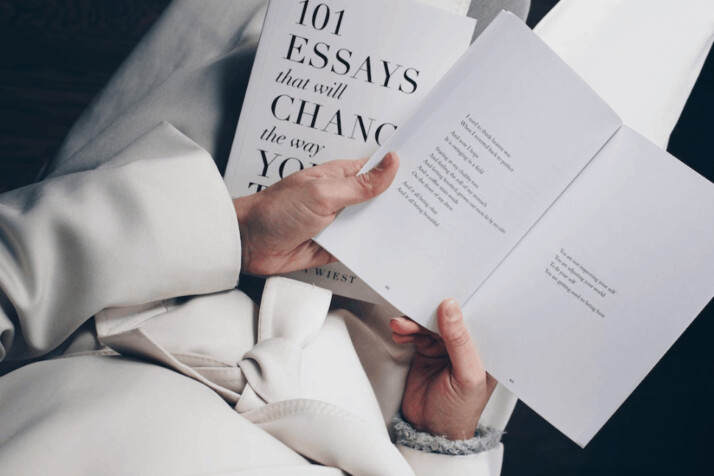 The Significance of a Background Information Essay
The primary goal of a background information essay is to introduce readers to a particular concept, thing, person, event, or experience. They focus on educating a reader on a topic's important facts.
Background information essays are also called "informative essays," and they are unique because they share traits with narrative, descriptive, and expository essays.
Background Information vs. Expository Essays
While both informative and expository essays provide information to readers, they differ in that the latter seeks to do more than just provide information. Expository essays also include a thesis statement, and they go further by explaining their topic.
Informative essays have five variations.
Problem-solution Essays – analyzes a problem and recommends various solutions for it.
Cause and Effect Essays – analyzes the relationship between two concepts and how they influence one another.
Descriptive Essays – describes a subject in vivid detail so that a reader can imagine it accurately.
Process Essays – explains the creation process of an object, product, or phenomenon.
Compare and Contrast Essays – analyzes the similarities and differences between two related concepts.
Background Information Essay Basic Structure
An informative essay can be challenging to write without a clear framework. As with most essay types, an informative essay has three main components: (introduction, body, and conclusion).
However, if you want a more readable essay, you'll need to garnish it with a few mini-sections. Observe the structure below.
Introduction Paragraph
Hook
Background Information
A sentence explaining the relevance of your essay
Transition sentence
Body Paragraph 1
A topic sentence on the first main idea or fact.
Supporting evidence and facts.
Transition sentence for the second body paragraph.
Body Paragraph 2
A topic sentence on the second main idea or fact.
Supporting evidence and facts.
Transition to the third body paragraph.
Body Paragraph 3
A topic sentence on the third main idea or fact.
Restate the relevance of your essay
Closing sentence
In Summary
Background information essays deal with a lot of information depending on the scope of your subject matter. It's important to outline your topics before you write because this ensures that your ideas are coherent with one another.
The structure is the key to any good essay because it brings order to a maelstrom of creative ideas. Just as with cooking, it doesn't matter if you have all the right ingredients [ideas] if you cook them in the wrong sequence. A structure is like a recipe that outlines how you present your ideas in the best possible manner.
Explore All
Essay Outline Tool Articles