Writing essays is a requirement of your academic program as a college student. Whether you love them or loathe them, you must understand the principles of essay writing to succeed.
Before diving into the strategies, you should be aware that not all essays are created equal. Students need to be aware of the various types of essays and how they differ from one another.
College students frequently encounter persuasive essays, which are one of the most prevalent essay types. Comparable to playing the prosecutor in a courtroom, persuasive essay writing.
In these essays, selling an idea to the reader is primarily your responsibility. When writing a persuasive essay, you must use writing to persuade your audience to accept your point of view.
Many people believe that the format for a persuasive essay is the same as an argumentative essay, but this is a common misconception. In today's guide, we're going to look at the structure of a persuasive essay.
Sounds exciting? Well then, dig in!
What Is a Persuasive Essay?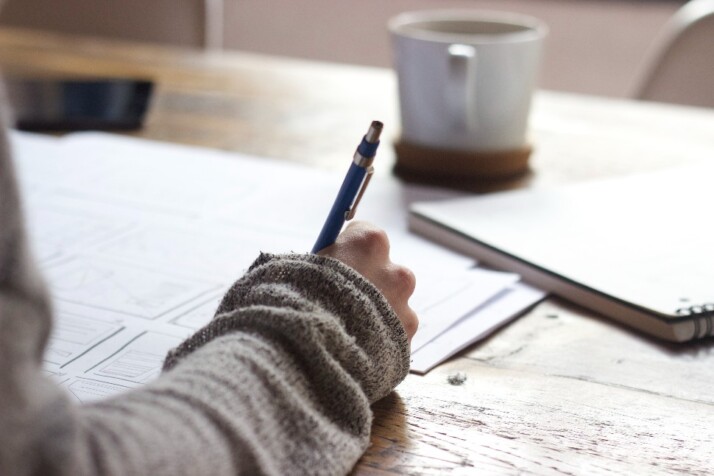 A text intended to persuade readers presents a viewpoint on a subject or theme and provides supporting data.
A persuasive text may have several different goals. Perhaps your goal is to sway someone's opinion on a particular issue, or maybe you want to use advertising to promote a specific good or service.
The difficulty in crafting a solid persuasive text is to use a combination of emotive language and, in some cases, images that are backed up by objective data or the opinions of other people.
A persuasive or argumentative essay aims to persuade the reader of the virtues of the writer's viewpoint or stance on a particular subject. The reader must be convinced of a point of view or to take a particular action by the student using a variety of persuasive techniques to create a compelling and logical argument.
How to Write a Persuasive Essay?
Prior to anything else, pick a subject that genuinely interests you. If your teacher has given you a topic to write about, choose a perspective that you are interested in. Put a captivating introduction at the start of your essay. Usually, your introduction contains your thesis somewhere.
In order to establish credibility and trust with your audience, you must next acknowledge and defend viewpoints that might be opposed to your own. You should also state the boundaries of your argument. This makes you appear more fair and sincere to people who might otherwise be inclined to disagree with your viewpoint. You establish a measured and responsible tone for the essay by respectfully acknowledging opposing points of view and recognizing the limitations of your own perspective.
Use solid, reliable evidence when making your arguments to support your thesis. Use a variety of facts and opinions, such as those from scientific research, expert testimony, statistics, and first-hand experience. There should be a thorough justification and a concise statement of each piece of evidence. Additionally, use a style and tone that are appropriate for both your audience and your subject. While staying true to your own voice, adjust your vocabulary and sentence structure to account for these two factors. Finally, create a conclusion that briefly restates the main point and supports your thesis.
Structure of a Persuasive Essay!
Like any other essay, persuasive essay follows the same structure. What this means is that you have an introduction (which has the thesis statement), the main body and a conclusion. Now let's see how these sections work in the context of a structure of a persuasive essay!
Introduction
Simply put, the introduction introduces the thesis statement of your paper. A well-written introduction grabs the reader's attention right away and provides pertinent background information about the paper's subject. Such a paragraph might include additional details important to your paper's argument as well as a brief summary of the concepts to be covered in the body.
The clear presentation of the paper's argument in the introductory paragraph, however, is its primary purpose. This phrase serves as the paper's thesis. You cannot make a convincing argument if you don't have a thesis. The thesis statement should summarize both the viewpoint you will defend and the format in which you will present and back up that position. Consider a thesis statement stating both the "what" and the "how" of the paper's argument. This is an effective way to approach thesis sentence construction.
The core thesis of your paper, or simply the "what," is what you are arguing. The method you'll employ to make this argument is the "how."
Main Body Paragraph
The development of your paper's argument is contained in the body of your essay. Each body paragraph contains a single topic or a cluster of ideas that collectively support the thesis statement of your essay.
After reading each of the body paragraphs, which each discuss a crucial part of your paper's thesis, the reader is more inclined to trust the veracity of your paper's argument. Because each body paragraph should reflect a stage in your argument, take into account the general arrangement of your paragraphs.
The first step in creating a successful body paragraph is to establish the topic sentence, which is the first sentence in this paragraph. Similar to how the thesis statement binds your essay, it acts as the glue that ties each body paragraph together.
A body paragraph's topic sentence introduces both the subject content and the subsequent stage. It's critical to remember that the topic sentence's objective is to advance your paper's argument, not simply to summarize the paragraph's subject matter.
Conclusion
The main goal of your paper's concluding paragraph is to restate both the paper's argument and the ways in which you presented its supporting evidence in the paper's body. Contrary to popular belief, your conclusion shouldn't be a carbon copy of your introduction.
The conclusion ties the various parts of the paper's argument together and demonstrates the direction the argument has taken. A compelling conclusion persuades the reader to continue reading your essay. The introduction of new information is one of this paragraph's most crucial functions.
Although the structure and organization outlined in this handout are essential elements of a successful persuasive essay, keep in mind that writing is a fluid process.
You can follow flexible guidelines when writing. It's uoptional to write the introduction before any other paragraphs just because it's the first one in your essay. Consider writing as the exploration of ideas, and let this spirit of inquiry direct you as you compose your essay.
Final Thoughts On Persuasive Essays
The introduction will make your point, the main body paragraph will further explain your thesis, your conclusion will summarize what you've
just said, and your final thoughts will be a personal reflection on the essay. If you follow this structure carefully, you'll be one step closer to writing an amazing persuasive essay.
Explore All
Essay Outline Tool Articles