Writing non-fiction has a set format that can be followed, which makes it not all that different from writing fiction.
Similar to how you can divide a story into three acts, an article can be divided into its first and third sections. Once this is established, it serves as the article's backbone, around which the skeleton can be built.
Our minds anticipate that information will be presented in a specific manner that adheres to this format. Although it may go by different names or headings, there is a beginning, middle, and end to everything.
This is a logical and well-established order that corresponds to the way we think. In today's guide, we are going to look establishing the structure of an article to help you write your own.
Sounds exciting? Well then, dig in!
Why Is Structure Important of an Article?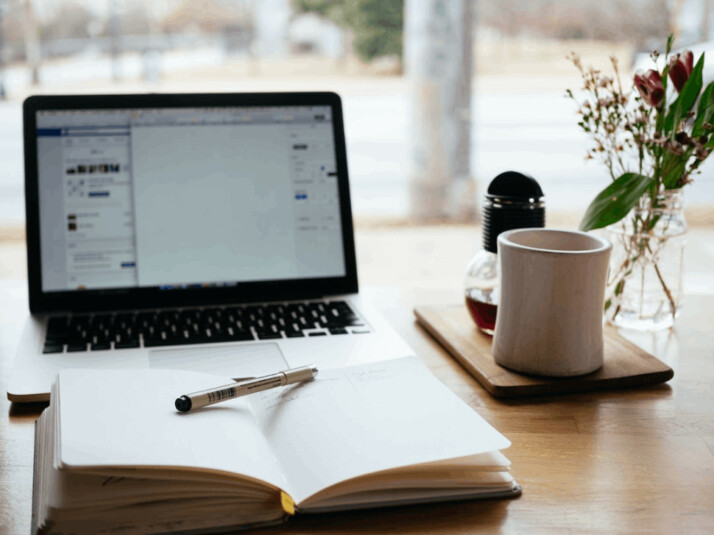 The most crucial thing to remember before learning the format is that the purpose of your writing is to convey useful information in the best way possible. These days, the majority of writers and bloggers focus on SEO in an effort to rank higher. Despite using the best SEO practices, the article fails to remember that its reader is looking for helpful information.
As advised by Google Webmaster, write content that demonstrates your expertise, authority, and reliability. Something you want to read, believe in, and use in your personal and professional life.
It doesn't matter whether you are writing an article for a peer-reviewed journal, a blog post online, or a newspaper. The structures of all articles follow a similar line, where they have three parts.
They have an introduction, body, and conclusion paragraphs. There isn't a rule regarding the number of paragraphs for each section. You can have two introductory paragraphs and a single conclusion paragraph.
You can divide the body part of your article into numerous divisions with their own subheaders. Or not. You have the freedom to choose whatever you want as long as you follow the basic structure of an article.
Structure of an Article
Now we know why the structure is important for any kind of article. Let's look at these parts that make up the structure one by one, shall we?
Introduction
Create the scene. Put some life into it. Whether you begin with a question, a narrative, or a description, the first paragraph must entice readers to continue reading your story.
Here's a quick tip: After you've finished writing the rest of the paper, it's usually a good idea to write the introduction last. Write it down and come back to it after the rest of the feature is complete. If the first paragraph we draft turns out to be utter nonsense, we can change it.
Your first or second paragraph will provide a brief explanation of the feature so that the reader understands what they are reading and why they are reading it.
You can captivate the reader with your writing by including an introduction in your article. It enables you to explain the subject of the article and the information the reader will learn from it.
As a result, when writing an essay, this section should be given the most attention. Because if it's subpar, the user may leave, which lowers your search ranking.
Additionally, the introduction aids the reader in comprehending the writing style and flow. They can then adjust themselves appropriately and continue reading the article without problems.
Body Paragraphs
Maintain their interest in your writing after you've captured their attention. This is where your writer's ability to construct a logically developed narrative is put to use. Your story will progress with each paragraph, which will also provide more details for the reader. Include details in your scenes so that with each paragraph, something new is revealed.
If you have conducted interviews, use direct quotes from the subjects to reveal their portions of the narrative. You are narrating a story with characters; let them speak. Your feature story will be made more vivid by their voices.
Avoid information overload. In order to include everything necessary without impairing the flow of your narrative, space out your information.
If there isn't enough room to include all the information, shorten your prose rather than omit facts that will increase the reader's knowledge.
The reader advances to this section once they are aware of what your article has to offer, where you can give them all the pertinent details.
The information must be presented clearly, in simple language, and with the appropriate use of images, headings, bullet points, and other formatting elements. This is so that users can comprehend it quickly and in a better way.
To prevent your well-written article from being ruined, make sure the blog theme or platform you've chosen has good clarity and readability.
Conclusion Paragraph
Make sure to give the story a satisfying ending so that the reader can see that it is over. Avoid letting a strong feature wane or making it bottom-heavy by cramming in details that ought to have been woven in higher up.
Additionally, take care to avoid sounding trite or press release-like. Since real life is complex and rarely comes to a tidy conclusion, feature writing often deals with actual life stories. One-liners or, if you have one, a strong quote that encapsulates everything you've said in the entire feature can be an excellent way to end a piece.
To Conclude
This format, which reflects how we process information, can be used in essays, speeches, lessons, letters, and anything else that aims to explain a point clearly. It is not just appropriate for articles. Authors, salespeople, and marketing professionals have used it throughout history because it is a typical structure for a sales pitch.
These fundamental principles ensure that the article flows as we anticipate it to by assisting the writer in making their points or communicating their information clearly and coherently. The structure is vague enough to be used for any kind of article while still being very specific in its requirements. Each article can be different and almost infinitely variable as a result, and the reader never gets lost.
We hope you enjoyed our guide on the structure of an article.
Explore All
Essay Outline Tool Articles