One of the most interesting assignments you could have is writing a synthesis essay. For a college or university student, this kind of paper aims to show that you can handle in-depth research.
Not only that, but it also dissects complex ideas and presents the argument's skeleton. From various sources, an ideal paper will fuse ideas together into a thesis statement or a single point of the synthesis essay.
You can coherently write a synthesis essay by identifying the synthesis statement and combining it with other theses. In today's guide, we're going to look at how you can write a synthesis essay.
We will do this by giving you a synthesis essay outline to guide you. Sounds exciting? Well then, keep reading until the end!
What's a Synthesis Essay?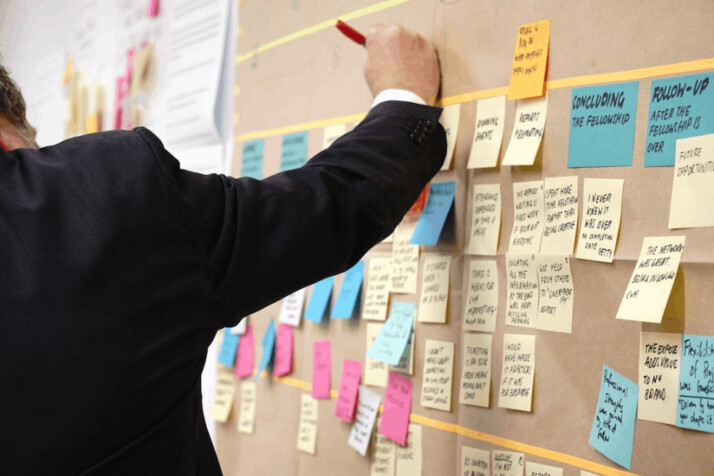 One of the most interesting sorts of essays a student must write is a synthesis essay. It requires choosing ideas from numerous sources, distilling them, and putting them together in a logical essay that is supported by a thesis statement.
It incorporates data based on a subject and relevance to back up a certain viewpoint or point of view. The student must investigate various sources and find appropriate connections to the thesis.
The reader should see that the writer of the synthesis essay has a thorough understanding of the material being discussed. As a result, thorough research is necessary to write a strong synthesis essay.
Reflection plays a significant role in synthesis as well. The author is required to paraphrase and summarize the information sources and write down any conclusions he draws from them.
It may seem difficult to define a synthesis essay, but once you understand what it means, it becomes clear that it is simple. Synthesize is the process of combining and blending various components into a whole.
When writing an essay, synthesis entails gathering, analyzing, and synthesizing information from various sources to conclude. To put it another way, creating a synthesis essay entails creating ideas and conclusions based on the information reviewed. There are various types of synthesis essays that scholars distinguish.
A comprehensive explanation of a concept or idea is the goal of an informative/expository synthesis essay to clear up any lingering doubts. Explanatory synthesis writing encompasses a variety of genres, such as medical reviews. Basically, to create a medical overview, one gathers, assesses, and synthesizes findings from various medical studies.
A thesis statement is proven in an argumentative synthesis essay using various pieces of supporting evidence. Once familiar with the topic, you will begin researching it and gathering affirmative and negative evidence.
An Example Synthesis Essay Outline
For writing a good synthesis essay, you need to follow a certain idea to its fruition. While doing that, it's important to follow an outline to stay on track. Here's an example outline of a synthesis essay that you can follow in writing your own paper.
Start with the introduction. This gives you a chance to break down the topics and what the sources disagree on. Remember that you should also include your thesis statement in the introduction of your synthesis essay.
After the introduction, here come your body paragraphs. For body paragraph number one, a concise statement of the author's idea or point of view that includes an explanation. Followed by an interpretation and commentary on the main points. Aim for a one-to-three ratio in this section of the essay: one-third summary and explication and two-thirds interpretation/commentary.
Body paragraph number two. Using a two-to-one ratio, provide a synopsis of the author's idea or point of view. After that, an explanation and an interpretation of or commentary on the critical points of another source.
Body paragraph number three. Using a two-to-one ratio, provide a synopsis of the author's argument or point of view. After that, an explanation and an interpretation or commentary on the critical ideas of the other source.
Finish your synthesis essay with a conclusion. Here, you can give a bit of a personal opinion on what aspects you agreed or disagreed with for each source you synthesized.
To Conclude
A synthesis essay comprehensively examines numerous sources condensed into a single work. In order to support a claim, the author first makes an assertion and then chooses and combines data from various sources.
One excellent skill that will help you cope with the current information overload is the ability to write synthesis essays. It teaches you to research the resources at hand before drawing a logical conclusion.
This ability is especially helpful in industries experiencing significant shifts and the dissolution of long-held beliefs. You must develop the ability to evaluate, interpret, and draw a sound conclusion from new ideas if they are frequently presented.
If you found our guide on a synthesis essay outline useful, consider sharing this article with a friend!
Explore All
Essay Outline Tool Articles