Academic writing assignments, primarily essays, are required of all college and university students.
That's because they think it will aid in adequately evaluating their students' skills, all professors enjoy giving this assignment to students. The ability to manage your time is essential when writing an essay.
Review your time management so that you can meet all deadlines and write an excellent essay. Making such a task also fosters analytical and critical thinking, both of which will aid me in landing my ideal job in the future.
You can see that everyone should write an informative essay from the preceding. In today's guide, we're going to look at the structure of an informational essay.
Sounds exciting? Well then, dig in!
What's an Informative Essay?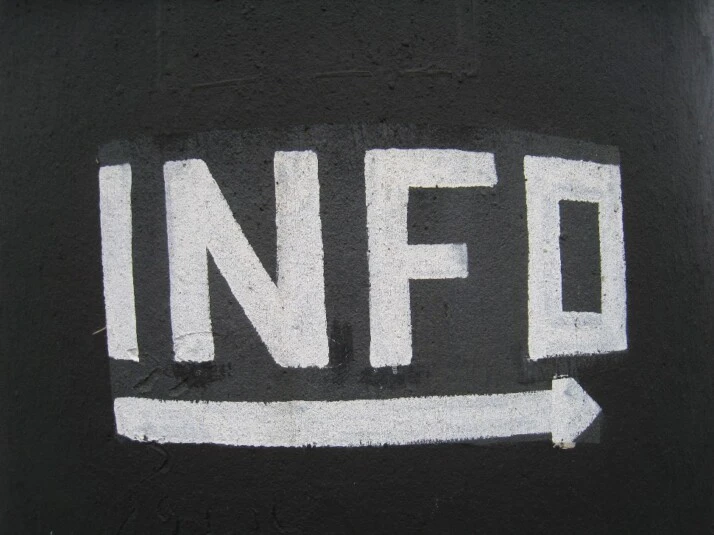 An informative essay is a piece of writing that aims to inform the reader about a topic, circumstance, amenity, organization, product, or idea.
An informative essay bases its arguments on facts and is supported by reputable sources. It doesn't convey a viewpoint or tries to persuade the reader using personal experiences or opinions.
Informative essays instruct a reader on the crucial details of a subject by frequently delving deeply into it and presenting intriguing connections and data. There are four main types of essays: narrative, descriptive, expository, and persuasive. Informative essays can be any of the first three. This makes them somewhat different from other types of essays.
What does an essay that informs mean? Students write informative papers, as the name implies, to inform readers about events or phenomena.
The assumption made by authors is that readers are ignorant of the subject, so they must explain it to them. Students must, for instance, explain to readers what gun control entails, its social significance, global trends, advantages, and disadvantages when writing about the topic.
Unlike writers of other genres, authors don't intend to convince readers to accept a particular viewpoint. Despite the fact that writers frequently have personal biases, they are expected to keep them to themselves. For this reason, learning how to write an informative essay is crucial.
Students must develop the ability to fairly present all arguments without expressing their own opinions.
Structure of an Informational Essay
Like every other essay, information essays follow the same structure of introduction, main body and conclusion paragraphs. Now, let's take a look at what all these sections have to offer specifically for informational essays!
Introduction
An effective introduction will grab the reader's interest and encourage them to keep reading your essay. It is likely that the reader will move on to something else if they find the essay's introduction boring and uninteresting.
An informative essay's opening paragraph will typically begin with a powerful sentence. Of course, you should begin with the "hook" when writing an informative essay. It must be intriguing enough to "tempt the reader" since it is the first sentence of your essay.
This opening paragraph should be both fascinating and pertinent to the subject at hand. Your preferences, the topic, the context, etc., play a role in the hook choice. You can even use a question, figures, or other information. It is crucial to comprehend that facts in an informative essay are unambiguous, concise, and devoid of extraneous information.
An informative essay has a meaning behind every sentence. It's crucial to begin your informative essay with a strong lead-in sentence. One that will inform the reader about the subject and the key point you will make.
A strong thesis statement forms the core of every informative essay. Its goal is to serve as a kind of navigation system for your essay and direct you in the right direction.
Without a thesis statement, you would write about everything and anything in general, straying from the primary subject. You would end up with excessive information but nothing valuable for the topic you were supposed to write about.
Readers can prepare for the reading by becoming familiar with the thesis statement. Considering that this is the introduction's last sentence, it needs to be precise, authoritative, and illustrative. Thesis statements need their own articles, that's why we're not going to dwell on them too much.
Body Paragraphs
You should now introduce the body paragraphs so that you have a strong, enlightening, and engaging introduction.
Giving a more in-depth exploration of your topic is the main goal of this section. Your informative essay's body paragraphs should expand on the viewpoints you presented in the opening paragraph.
Diverse opinions that advance or bolster the essay are presented in the body paragraphs. To support your main thesis statement, each paragraph should present a different viewpoint. The number of paragraphs required for each subject will vary depending on the assignment's requirements and the topic.
Adding more paragraphs is appropriate if the topic demands more detail. Alternatively, if the subject calls for fewer points, then fewer of these sections are needed. The two to three body paragraphs are where you present your case and refute any competing theories with more substantial evidence.
In order for the reader to understand the point that you are going to develop, make sure that each paragraph has a strong opening sentence. Use straightforward language, and make sure each word you write contributes something valuable to the paper. It's crucial to connect the topics you're going to discuss and the supporting evidence.
You can arrange ideas or subjects chronologically or according to their importance. Without clear guidance, there is a chance that readers will become perplexed by the evidence being divided at random.
Conclusion Paragraph for Informational Essay
You are prepared to wrap up the work once you have thoroughly explained or defined the subject with supporting evidence. Similar to the introduction, this section should be brief but still powerful enough to avoid undermining the previous information.
The concluding paragraph will make sure of a number of things, including reiterating the thesis and providing the reader with a clear end goal.
Conclusions should be precise and logical when writing an informative essay. Presenting new evidence would start a needless, in-depth discussion; refrain from doing so.
A straightforward summary emphasizing the subject's significance is thus always a suitable way to conclude. The primary guideline you should adhere to is that the essay's conclusion should provide evidence demonstrating how the reader will gain something from the conclusions.
Final Words
You've finally decided to write an informative essay, but what does the introduction have to say? If you're like most people, you might not have a clue where to start, especially when you're given a task that seems daunting or overwhelming. To make the process easier and less intimidating, keep these pointers in mind.
If you are still having trouble, you can create the structure of an informational essay by using an essay outline tool by INK!
Explore All
Essay Outline Tool Articles