Writing a thesis is one of the most tedious school requirements. Most students dread it, not only because of the high standards they must meet but also because of the task's scope. Fortunately, creating a thesis outline is a surefire step toward simplifying any writing task. This article will show you the importance of a thesis outline and how to create one.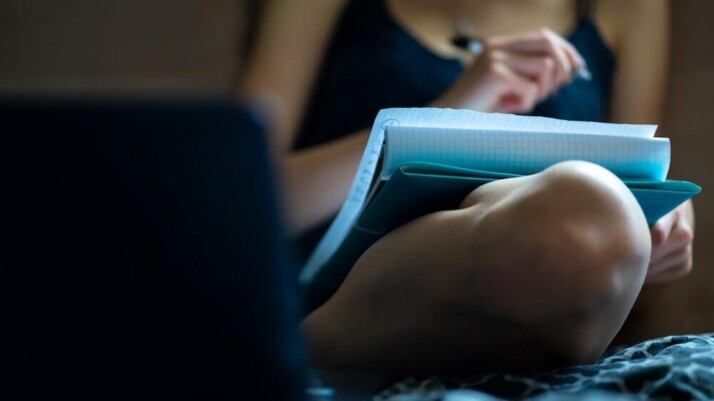 What is a Thesis?
A thesis is a long essay that involves personal research and is a common requirement for graduation candidates. It is a form of expository writing that focuses on a specific topic and related ideas. A thesis includes the author's arguments, insights, and perspectives.
A thesis will always be backed by thorough research, key data, and credible references. As such, a thesis entails a lot of researching, organizing, and writing. It is one of the most dreaded requirements in higher education but is also one of the most rewarding.
Thesis Outline vs. Thesis Statement
Readers should not confuse these two concepts, especially since they share a similar essence. While both thesis outlines and statements capture a researcher's ideas, they differ in terms of function.
A thesis statement represents an author's main argument and topical focus. In contrast, a thesis outline is an organizational tool that gives a researcher a basis for how each topic relates to others. It allows researchers to cluster related topics to allow for a more logical flow.
The Importance of a Thesis Outline
A thesis outline is a critical tool in the writing process that organizes your ideas and concepts. It provides writers with a roadmap that shows them all the topics in their thesis.
This overview allows writers to organize their thoughts from start to finish, even before writing. Outlines are an effective measure to circumvent writing blocks because they provide writers with an angle of approach regardless of the section they're writing.
This means writers can now focus on improving their writing style and on the quality of their arguments. Outlines become increasingly important the longer and more complex a topic is. This is because it can be easy to lose yourself in a myriad of topics.
If you're having trouble writing a thesis outline, make sure to give your full attention to the next section.
Steps for Creating a Thesis Outline
List your main topic and thesis statement.
Enumerate the points you want to raise in your thesis.
Find credible sources.
Use bullet lists to enumerate each point, and make sure to connect supporting points to the main point.
Add transition sentences to ease the shift between topics and sections.
Make sure to use the correct heading levels for the different sections of your thesis.
The Standard Thesis Outline
Your outline may vary depending on the length and complexity of your assignment, but the standard outline is as follows:
Introduction Paragraph
This section includes a hook and introduces your main topic, and includes your thesis Statement.
Body Paragraphs
You can have three or more body paragraphs depending on the length of your work. Each body paragraph should represent a point you want to raise, as well as supporting information. All your body paragraphs need to support your main argument.
Conclusion Paragraph
The conclusion paragraph includes a summary of your content and is a chance to discuss a few details in your thesis. It also marks the end of your thesis.
In Summary
Outlines are all about organizing the information you mean to present in your writing. They give writers a complete view of all topics and sections related to the thesis.
Outlines allow writers to ask the right questions and present the right answers in the ideal order. If you're writing a thesis, creating a thesis outline should always be the first step you take.
Explore All
Essay Outline Tool Articles