The most common kind of essay is a descriptive one. They are based on the author's own personal beliefs.
Since this essay type enables students to think broadly, high school students frequently choose a descriptive essay. The writing process for this kind of essay does not, however, necessitate extensive research.
It gives you the freedom to express your ideas however you want. Due to the fact that they verbally describe the senses of touch, taste, hearing, and sight, descriptive essays are quite similar to narrative essays.
In-depth information about the occasion, setting, or incident is provided in a descriptive essay. In today's guide, we will look at the descriptive essay structure to help you write your own!
What Is a Descriptive Essay?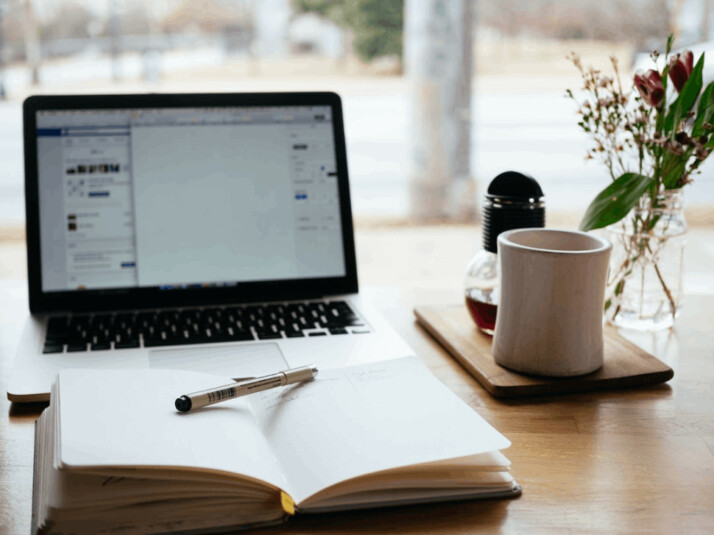 A descriptive essay is a style of writing where the students are asked to describe a specific subject, such as a person, place, incident, emotion, or event. It is an in-depth description that effectively conjures up an image in the reader's head using language.
There are various opinions and points of view held by various people. You are able to express your point of view however you like in a descriptive essay. Every element of the subject should be described in detail so that the reader can imagine himself experiencing it firsthand.
A good description will transport the reader to the scene where the event actually takes place. So that the reader is not kept in suspense, you must make every point explicitly. You must master the art of creating a vivid image in the reader's mind in order to write a perfect descriptive essay. It takes creativity to write a descriptive essay.
A descriptive essay is a type of essay where the student is asked to describe an item, person, place, event, emotion, circumstance, etc. The ability of the student to write an account of a specific experience is encouraged by this genre. Additionally, this genre permits a great deal of artistic freedom (the aim of which is to create a vivid and compelling image in the reader's mind).
Descriptive Essay Structure
Detailed descriptions of concepts, objects, or subjects are used in descriptive essays. A clear picture in the reader's mind is what the author hopes to accomplish.
The purpose of a descriptive essay is to arouse the reader's senses, including touch, hearing, taste, smell, and even imagination. The ability to make you feel like you are a part of the plot using only words is a device that so many well-known authors use. Descriptive writing's sole goal is to engage the reader's senses and thoughts.
Even though essay structures can vary depending on the type of essay you are writing, a descriptive essay generally has three parts: an introduction, a body, and a conclusion. These three components make up every essay's core structure.
Introduction of the Descriptive Essay
Even when writing essays, first impressions are essential. It is in your best interest to start off on your essay with a solid first impression because as soon as a reader, instructor, or professor picks up your work and begins reading, he performs an assessment of it right from the very first sentence.
Your introduction must be direct, spell out the conditions clearly, and avoid flowery language.
You should introduce the reader to your essay's subject in the first paragraph. Describe the significance of the item you are describing in the paragraphs that follow so that the reader is aware of what to expect. Then, give some background information on what you will be describing and its significance.
Your thesis should come after that. Your descriptive essay's thesis statement needs to be brief and direct. It should contain the topic of your description and your motivation for doing so.
Finish the introduction with a thesis statement, which should be one sentence that briefly summarizes the essay's purpose. The thesis should serve as a summary of the main points to be covered in the body of the essay, similar to a table of contents. You can determine the subject matter of a book by reading its table of contents, and as you read it, you will gain a better understanding of it.
Define the essay's subject matter; the thesis statement should be specific and easy to understand. Avoid elaborating on your thesis because doing so will confuse the reader about the key points; instead, keep your points brief and precise. You should make your thesis intriguing in order to draw the reader into the essay's main body.
Main Body Of The Essay
The body is the next section to be read after the introduction and the thesis. The primary component of your essay is the body. There ought to be a discussion of every point. Your thesis statement ought to be backed up by the body.
Create topic sentences to introduce each paragraph. Before you begin to provide descriptions, the idea must be made clear at the outset. Your description to support your idea should come after the topic sentence.
Use effective transitional phrases when joining your paragraphs in descriptive essays. Since conjunctions make up the majority of transition words, you should be able to choose the right ones to fit your explanations. Contradictory conjunctions, like "however," should be used to join sentences that contradict each other. On the other hand, addition conjunctions, like "in addition to," should be used when adding to a sentence.'
Make sure your paragraphs are correctly organized; good essay writing is fundamentally about the organization. Each concept needs to be contained in its own paragraph. Additionally, the paragraph length should be consistent; avoid making them too short or too long. There should be no more than six sentences in a body paragraph.
Concluding Your Descriptive Essay
Conclusion is the last paragraph in your descriptive essay. The conclusion is your final opportunity as a writer to leave a lasting impression on the reader. The conclusion of your essay is the last section that the reader will remember about it, and as such, it will also determine what grade level you will receive.
As a result, you must give this section your full attention. Use words that suggest an end, like "to finish with," to let the reader know they are getting close to the end of your essay.
Simply remind the reader of the essay's mandated subject matter by restating the thesis statement. Following the reiteration of your thesis, back it up with a summary of the issues made in the body paragraphs.
As evidence for your thesis, you should briefly state the key points without providing much detail. The reader should be left thinking about your essay by your concluding statement, which should be intriguing. After finishing the conclusion, proofread your essay and then review it. It is crucial to proofread your work because it will help you spot errors and keep a positive attitude.
Conclusion
Completing a descriptive essay is a process that requires time and effort, so it's important to understand how to go about it. Having a good grasp of the descriptive essay structure will help you execute a great essay from start to finish. Now, what is different about a descriptive essay? A descriptive essay is when the primary purpose of the article is to tell a story about a certain event.
We hope you enjoyed our guide on the descriptive essay structure. If you have any more questions, let us know!
Explore All
Essay Outline Tool Articles