Creating a solid essay outline for high school is the first step to writing an effective essay. High school students need to learn how to write good essays, but it can be challenging to know where to begin. We frequently spend more time understanding the content or what we will write about than learning the skill to write it.
It's important that we have a well-planned and thorough outline before we start writing an essay. It will guide you through the writing process without going off-track. This article will walk you through the steps to write a strong essay outline in no time!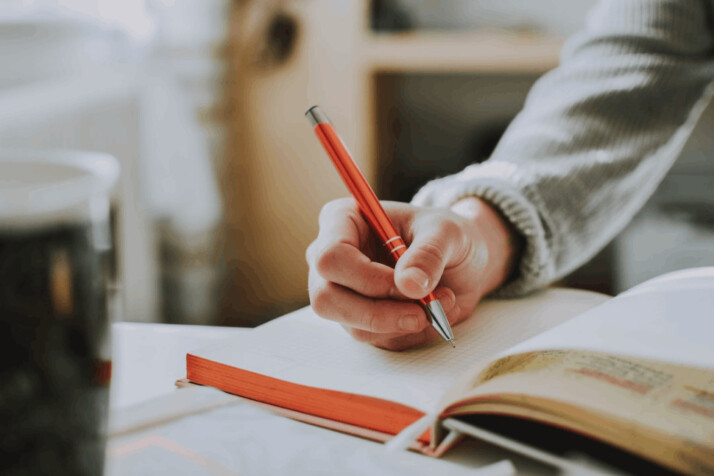 Steps to Write Essay Outline for High School
You will need to master fundamental essay writing skills to excel in high school and college. Essays can differ based on your teacher and the task, but they have the same basic format. Following are some key steps to write an essay outline for high school.
Schedule Time to Plan Your Essay
The value of planning for an essay cannot be overstated. The reader can always tell when enough thoughts have been put into structuring the essay, considering quotations, or supporting details before jumping into writing. It can be tempting to ignore the importance of planning out your essay, particularly in the setting of a scheduled exam.
You might reason that you shouldn't waste time planning since you already have the concepts in your head. But know that scheduling time to plan an outline for your essay is worth it. Planning makes your writing more focused and cohesive, earning you good grades. Your argument will be clear, and you can persuade the reader of what you are saying if you have a solid plan.
Create a Proper Structure
You must start with a proper structure of your essay. Most essays will follow the same basic structural format. It doesn't matter how diverse the topic matter is or how skillfully the arguments are expressed in writing.
This structure can be condensed into a simple template that we can use to build our own essays. It can provide the most effective means of argumentation. Your essay will generally be organized as follows: an introduction, a body, and a conclusion.
Your discussion points, which will clarify and support your argument, will be included in the body. There must be at least two body paragraphs, each with a distinct point. The view must be explained with evidence, criticism, response, and discussion.
You should use this structure at the outset of an essay outline. Create a draft of it on paper before adding further details. The subject and question type will influence your answer, but this framework must be followed.
Formulate the Argument
An essential first step is to consider how you would develop the argument of your essay. Make a list of all the components of the subject you are studying. Consider the supporting evidence you could provide and the ideas it might generate.
You can begin your essay by outlining what you think the topic implies and then immediately address it. As a result, no one will be able to claim that you failed to adequately address the question.
Your response must be relevant and concise. Define your question first and any terms that are necessary for a response. You will then be able to extract the argument you want to use.
Sketch Out the Evidence
In this step, you must draw out precise evidence, secondary sources, data, or anything you intend to use in your essay. Consider the views and opinions you want to consider and the ones you want to present. Start incorporating these into your essay structure.
You should now be aware of the main point you wish to make in your argument. Sketching it out with specific evidence will give shape to your essay. And you'll be well on your way to begin writing the essay.
Get Ready to Write the Essay
Now that you have a complete outline don't hesitate to get started with writing. We have already discussed the importance of planning your essay. But don't get trapped in this stage and be concerned about how to actually put words down. When you think your argument has almost come together, you can get some words down on paper.
It will make you more confident as you see your essay taking shape. Keep in mind that while you write, the precise specifics and the structure will vary. You should be flexible and avoid putting too much pressure on yourself by trying to prepare everything. An outline is just a direction to help you write the essay and keep track, but it can be rough and imprecise.
Conclusion
If you're thinking of writing an essay, consider the steps in this article to help you create an outline first. These steps will help you ensure your essay is well-planned, structured, and contains the essential details. Make sure to consider these steps before embarking on the writing process.
Explore All
Essay Outline Tool Articles