Students have to encounter an evidence-based essay at some point in college or university. Therefore, it's important that you understand the evidence-based essay structure. The goal of such an essay is to take a position on the topic and support your argument's validity with evidence.
Evidence-based writings are based on research and established facts, not suppositions or widely held beliefs. In this article, we'll learn more about the importance and structure of writing an evidence-based essay.
What Is an Evidence-Based Essay?
An evidence-based essay aims to present your opinion on the topic and persuade your readers to accept your assertion. When writing a persuasive, analytical, or argumentative essay, you must use evidence to support your points.
"Evidence" can take many forms based on the genre, subject, and assignment. But quotations, statistics, and real-life examples are commonly considered evidences in academic papers. Every piece of evidence must be convincing and relevant to both the argument in your paragraph and your overarching thesis statement.
Why Is an Evidence-Based Essay Important?
An effective evidence-based essay is well-structured, well-organized, informative, and supported by credible sources. Writing an evidence-based essay improves students' analytical skills while making them critical thinkers which helps them succeed in different aspects of their lives. A good evidence-based essay has a thesis that is based on empirical evidence and links it back to a solid conclusion.
Key Points for Evidence-Based Essay:
You must take your position on the subject while writing an evidence-based essay. It means expressing your viewpoint or belief and persuading your audience to agree with your claim.
You defend your stance and persuade readers of the validity of your argument by using different types of evidence. It could be research-based, industry-based, or experiential evidence to prove that your argument is well-founded.
You must pick your evidence carefully if you want your essay to be effective. It's crucial to use appropriate evidence that is logical and adequately supports your claim. The best evidence is the one that is accurate, reliable, and taken from a credible source.
The reader must be guided by the use of evidence as you move logically from point A to point B and beyond. As readers go through your essay, they must gain a feeling of the "flow" of your ideas as you analyze the research. It must make readers trace the intellectual development from your initial stance to your evidence-based conclusion.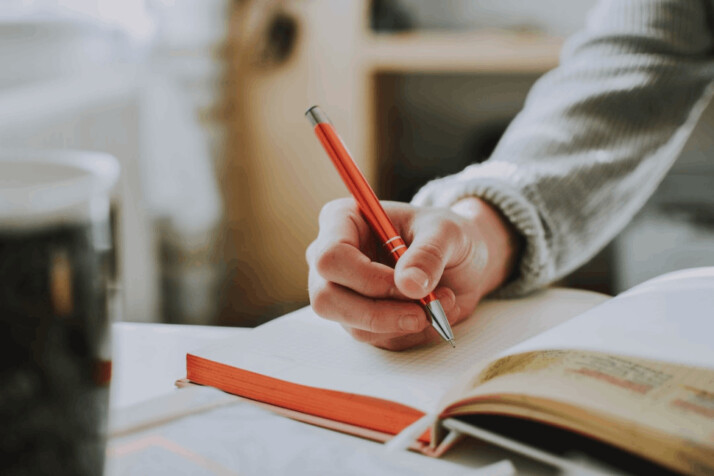 Understand the Evidence-Based Essay Structure
Every essay follows a certain format and structure. Some of the key sections are common in almost all essays. An evidence-based essay is usually structured in the following way:
Introduction
The introduction is the first paragraph of your essay writing, which introduces the topic or problem along with some background information. In this section, you explain the importance and significance of the issue based on prevalence, severity, impacts, costs, and more.
Thesis or Goal
Introduce the topic of your essay by briefly summarizing what you will be discussing. Then state the thesis or goal ahead of time and why it is important that you and your reader argue for it.
The thesis of your essay is the main claim you'll be trying to prove with your collected data or evidence. Clearly state the question to be addressed in the essay in a searchable format.
Methods
You must state the methods employed to achieve the evidence for the argument. Clearly describe the search approach used to gather the evidence and also include the criteria used to add or omit the evidence. Make sure to explain the underlying idea of the evidence you're trying to get across to the audience.
Results
Make sure to clearly uncover the results you achieved based on the different methods used to achieve the evidence. Explain to your audience the result you reached and how your evidence supports your claim. To make your essay coherent and logical, link the results to the overall idea of the essay.
Conclusion
Restate the thesis of your essay. Summarize your overall argument and the key evidence used to back up your claim. Then state the significance of your results to encourage readers to agree with your viewpoint. Finally, end the essay with a convincing concluding thought.
Wrapping Up
When writing an evidence-based essay, be sure to identify your thesis at the beginning of the essay and structure your essay around it. An evidence-based essay uses facts, quotations, and real-life examples to support the argument of the essay.
The goal is to persuade the reader to accept your assertion. This article discusses the importance of an evidence-based essay and how you should structure it effectively.
Explore All
Essay Outline Tool Articles