Are you wondering how to write an explanatory essay conclusion outline? This article will guide you through writing an effective conclusion to close your essay. Explanatory essays are common assignments for high school and college students.
Students frequently find it difficult to end their essays on a strong note. The ending is crucial to leave a lasting impact on the reader, just as the opening is to draw the reader in. Therefore, this article aims to go over the importance of an explanatory essay conclusion and how to structure one.
What Is an Explanatory Essay?
An expository essay is a type of academic writing where the writer offers their perspective on a certain subject, circumstance, or incident. Although the writer doesn't necessarily have to agree with this viewpoint, it must be supported by evidence and reasoning in order to be plausible.
The general outline for an explanatory essay includes an introduction, a few body paragraphs, and a conclusion. And the conclusion of your essay is just as important as the introduction. So, we'll next discuss how you should properly outline your essay.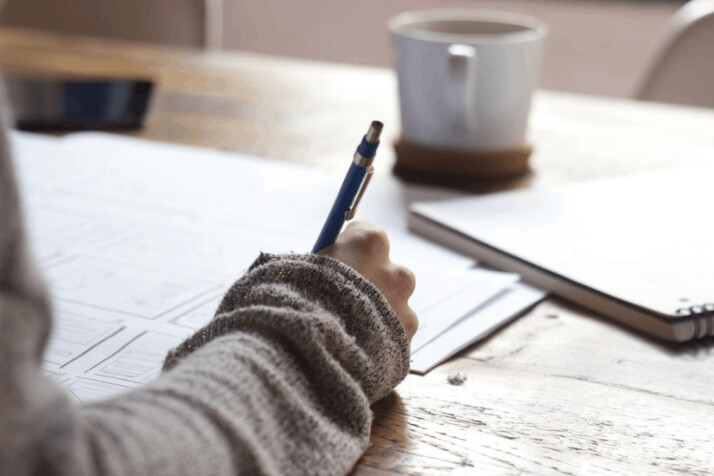 Explanatory Essay Conclusion Outline
You must give your explanatory essay a proper conclusion with a well-structured outline. Finish your explanatory essay by following these tips:
Restate Your Thesis
Start your conclusion by referring back to your main argument to indicate that the essay is coming to a close. Reiterate your thesis by emphasizing the same idea in different words.
Restating the thesis demonstrates how it has been developed all the way from the introduction to the conclusion. It will strengthen your argument and draw readers' attention back to the core idea.
Review Your Main Points
Remind the reader of the key details you cited to back up your position. Summarize the supporting points used to defend your argument in each of the body paragraphs. Reiterate the significance of each point.
But avoid just summarizing each paragraph or restating your points in sequence. Instead, strive to connect your points in a way that makes it evident how they relate to one another. You can logically support your explanatory thesis in this manner. The conclusion is your last opportunity to show how the paragraphs work together to form a logical whole.
Emphasize the Importance of Your Argument
Consider the consequences of your argument while taking a broader view of the subject to close out your conclusion. You must provide an overall concluding statement. In other words, emphasize the importance of the particular point of view from a global standpoint.
Your objective is to attract your audience so they want to learn more about the topic. Try to close with a strong, conclusive statement to leave the reader with a lasting sense of interest in your topic.
What not to include in the Conclusion?
To make your essay conclusion better, here are some common errors you must avoid:
Avoid introducing New Evidence
The main body of the essay should contain all relevant analyses and supporting evidence for your topic. You can only include minor pieces of new information in the conclusion. It could be a phrase or two exploring broader implications or a quotation that effectively summarizes your main point.
However, it shouldn't introduce any significant new concepts or sources that require additional explanation.
Refrain from Using Concluding Phrases
It's better to avoid stating your purpose in overt generic terms like "In conclusion," or "To sum up." Of course, these words are not prohibited in essays, but they make your conclusion sound feeble.
Just when you return to or restate your main argument, it already signals that you're concluding the essay. It's not important to explicitly spell it out.
Don't weaken Your Argument
Avoid apologetic expressions that appear doubtful or perplexed, like the following:
This is just one strategy out of many more.
There are convincing claims on both sides of this issue.
There is no clear solution to this problem.
Your personal stance should be obvious even if other points of view were discussed in your essay. There may be a variety of ways to approach the subject. But you want the reader to be persuaded that yours is the best one.
To Wrap Up
The conclusion of your essay includes a brief explanation of your results and findings or a short summary of your argument. You must not rush writing the conclusion to finish your essay.
The conclusion is your final chance to tie together the main points of your essay and emphasize the importance of your argument. This article aims to explain how you must create an outline for an explanatory essay conclusion to create a strong impression.
Explore All
Essay Outline Tool Articles