Essay writing is one of the most popular writing assignments in higher education. This is because the university level demands a higher form of writing and more excellent conceptualization skills. If you're struggling to write quality essays, you might want to check our five paragraph essay sample outline.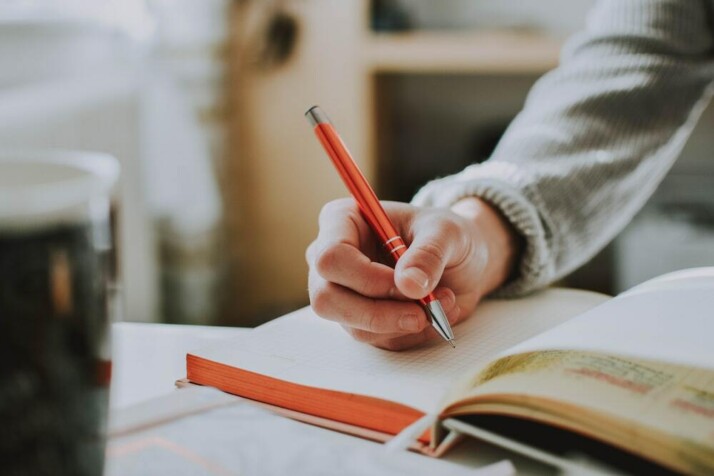 What is a Five-Paragraph Essay?
A five-paragraph essay is fondly called the "hamburger essay" because it consists of an introductory paragraph, three body paragraphs, and a conclusion paragraph. It is a versatile essay format because it can apply to a wide variety of topics.
Five-paragraph essays are rarely published because they are so short. This is also why they are some of the most common educational assignments a student will encounter.
Their length makes them ideal for the educational setting because it gives students enough work to hone their skills. At the same time, it's short enough so that instructors can check the work of all their students.
The Key to Great Writing
The key to mastering any form of writing is to familiarize yourself with its format. This helps writers organize their thoughts and ensures that each section is coherent with the next.
Exposition is an aspect of writing that only seasoned writers bother with. It delves into the way we reveal information to our readers. It's similar to the sequential unfolding of events in narrative writing. The difference is that each section primes the reader's brain to digest the information in the next section.
It introduces a sense of progression that grabs and retains a reader's attention throughout the essay. Those who choose to write an outline have more energy to focus on critical aspects of writing, such as sentence structure, information accuracy, etc.
Five-Paragraph Essay Structure
A five-paragraph essay is a short writing exercise that includes all the essential parts of an essay. All types of essays will have these critical parts, which makes this basic essay ideal for forming foundational writing and concept mapping skills.
The principles that apply to the components of a five-paragraph essay apply to all types of essays. Let's begin.
Introductory Paragraph
An introductory paragraph is the first thing your readers read as they go through your essay. It's the section that starts with a good hook and introduces your main topic as well as your key points.
It sets the tone for the rest of your essay, and it encourages your readers to invest their time in exploring your ideas. Ultimately, it should present your main argument or topic depending on the type of essay.
Body Paragraph
Body paragraphs include topic sentences and statements that support your thesis statement. Body paragraphs often contain pieces of evidence, references, and explanations to support the main point.
Each body paragraph should also include a transition sentence to help readers shift from one topic to another. This is especially important for topics that are not closely related. It's a way to retain the attention of your readers even as your essay moves from one topic to another.
Writers can also use body paragraphs to answer any questions raised in the introduction paragraph.
Conclusion Paragraph
Lastly, a conclusion paragraph marks the end of your discussion. Conclusion paragraphs include a brief summary of all points discussed, and it helps connect the different principles to the main topic. It is also an opportunity to leave your readers with the desired impression and idea.
In a persuasive essay, your closing paragraph should deliver a powerful message to compel your readers to adopt your stance. Remember to restate your key points and finish your essay with a strong message. Your last paragraph is also your last chance to convince people.
A Five Paragraph Essay Sample Outline
As mentioned earlier, the easiest way to improve the quality of your writing is to use an outline. Here is a sample outline for a five-paragraph essay.
Introduction Paragraph
Hook statement
Main Topic
Main Argument
Body Paragraph A
Topic sentence A
Three supporting statements
Transition sentence leading to Paragraph B
Body Paragraph B
Topic sentence B
Three supporting statements
Transition sentence leading to Paragraph C
Body Paragraph C
Topic sentence C
Three supporting statements
Transition sentence leading to the conclusion
Conclusion Paragraph
Summary of key points
Explanation of the topic's relevance
Closing statement
The beauty of a five-paragraph essay lies in its simplicity. Writers can adopt this format to write about a wide variety of topics via different essay types. It's both a standalone essay as it is a writing exercise. It's also the reason it's the most common type of writing assignment in schools.
In Summary
The five paragraph essay sample outline we provided is applicable to all types of essays. Learn to master it, and you'll be able to write any kind of content quickly.
Remember that structure is the key to creating a coherent piece. It guides how you frame your words and how you present your topics. If you want people to notice your writing acumen, you can't go wrong with a five-paragraph essay. Follow this simple guide and take time to practice. Soon you'll become an effective writer who can explain just about any subject matter.
Explore All
Essay Outline Tool Articles