Essays are some of the assignments that students dread, no matter their educational level. But, as with most challenges, they teach us writing fundamentals that can significantly improve our writing. This article will teach you how touse headings for essays.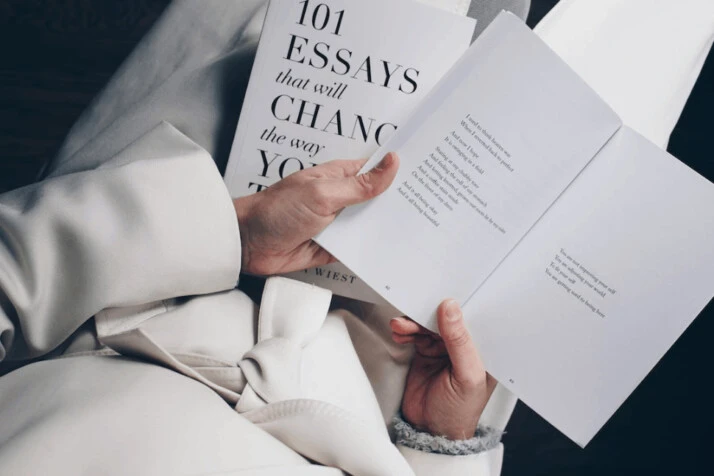 Let's begin.
What are Headings?
Headings are text that differentiates sections of the document. Headings can be text in their own right, or they can be short phrases that link to a larger opening or closing paragraph. They should be as different as possible from one another to denote a shift in a topic or to establish a sense of progression.
Headings also give a sense of importance to particular sections, and they ease your readers into your new topic.
Headings vs. Titles
While both these concepts are similar, there are subtle differences that distinguish one from the other. For one, a title represents the entire document and represents a thought in one or two phrases.
On the other hand, a heading represents a section within your document. It represents only the concepts and ideas found in that particular section.
For reference, you can think of a title as a tree, while headings are branches that diverge from the trunk. Leaves can represent the myriad of ideas held in place by each branch.
Why are Headings Important?
Headings are important from both readability and logical standpoint. Headings create a sense of progression and break up walls of text into smaller, manageable parts.
They're also a way to highlight key points in your essay by hinting at a section's main argument or topic.
Finally, they give readers a point of reference they can use to anticipate the content that follows. Skilled writers use this function to prime a reader's mind to comprehend the topic they're about to discuss.
How to Use Headings for Essays
A tool is only as great as a user's ability to use it effectively. Headings are great tools for improving an essay's readability and logical flow, but only if you know how to use them. This section focuses on teaching readers how to use headings properly. Here are a few things to consider when using headings.
Consider Heading Levels
Different heading formats represent varying degrees of importance. Use H2 headings to represent major topics and H3 headings to represent subtopics.
Keep Headings Brief
Headings should break text into manageable parts. This means they should be brief but still represent the essence of the section.
Ensure They Accurately Represent Your Content
Headings give context to the content you're about to present. This means you should use precise language to describe your sections.
Follow a Parallel Structure
A parallel structure is one where all headings that belong to a heading level must follow the same structure. If your first H2 heading starts with a question, you must do the same for all H2 headings in the essay.
The format of your first H2 heading must be applied to all H2 headings.
In Summary
Headings are an important tool in any writer's kit. They help essays become more readable, and they establish a sense of progression. Skilled writers use headings to create a logical flow in their documents and to engage readers.
Even a mundane topic can become interesting when a writer successfully introduces a sense of scale and relativity. Headings are fairly simple to use, but they can boost the quality of your essay significantly. It's important to learn to use headings for essays because the application is easy and subtle. This will allow you to use headings effectively regardless of the type of document you're writing.
Explore All
Essay Outline Tool Articles