How do you format a scholarship essay that distinguishes you from the pack? How do you write a scholarship essay to have the school sponsors courteously accept the application?
The scholarship essay route is frequently used by applicants with limited financial means but excellent grades and test scores. Your scholarship essay tells a prospective school about your talents, work ethic, and your plans for the future.
Formatting and writing a winning scholarship essay requires skill and good planning. Here, you can learn how to format and craft a scholarship essay to attract school sponsors.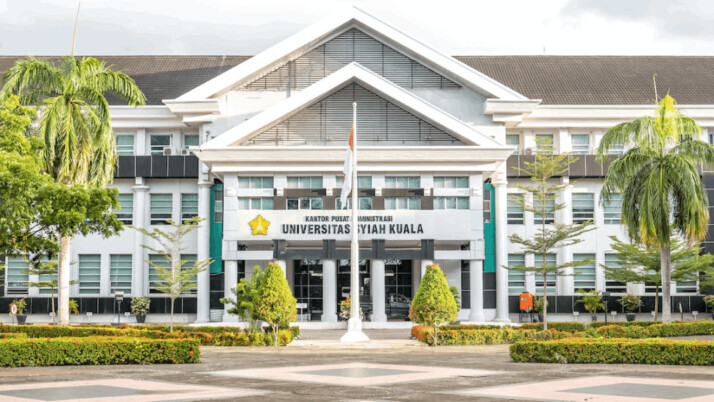 Essay Writing: A Direct Route to a Scholarship
Thanks to this centralized hub that only shows legitimate opportunities, applying for scholarships has never been easier.
All of your accomplishments should be on your CV. However, your essay will reveal your unique qualities to the scholarship panel. Here is where you can distinguish yourself from the other applicants.
The meat of your essay certainly matters. (Such as having a captivating opening and a striking ending). However, the structure of your essay for a scholarship application is also crucial.
Students frequently spend so much time thinking about the essay's content requirements that they neglect to provide adequate attention to its format.
Why is an Essay Structure Important?
The committees in charge of awarding scholarships have a lot of essays to read. Students and teachers alike will appreciate the time savings a uniform essay structure affords.
You don't want a poor format to detract from your otherwise brilliant essay, and you need to show that you're worthy of consideration. Here are some suggestions for how to present your essay formally.
Tips on How to Format a Scholarship Essay
The essay portion of most scholarship applications should follow a standard pattern. You can feel confident using this format if you encounter an application that doesn't indicate how to structure your essay. Always get in touch with the scholarship board if you have any questions.
Factors to Consider Before Writing a Scholarship Essay
First, research the scholarship's sponsoring organization before you begin writing your essay. What exactly is its purpose? Your essay should provide relevant information that helps them achieve their objectives.
Prepare by having a think-tank session, outlining your ideas, and sticking to that plan. Using this method, you should be able to limit better your hours spent on work.
Points to Note When Writing the Essay
Always use a 12 pt Times New Roman font, double-spaced Arial or Verdana.
No matter how lovely you find script fonts, don't use them.
Your margin should be between One and a Half Inches (top, bottom, and side).
Create space by indenting or adding a blank line between paragraphs.
In the top left, type your name and the page number (for lengthier articles).
Stay within the scholarship committee's required minimum number of words. Scholarship committees frequently skip over an essay that is more than a half-page long.
It's tempting to compose a lengthy essay listing all of your outstanding achievements. However, this is quite different from what the scholarship board is looking for. Quantity is less significant than quality.
There are, of course, notable exceptions. You must be aware of the minimum number of words in every case.
Introduction, Body, and Conclusion Formats
Three paragraphs are the minimum requirement for an essay. There ought to be at least three sentences in each paragraph.
In your introductory paragraph, you should state your thesis. A thesis statement summarizes the main point of an essay. Keep in mind that the first paragraph of your paper should hook the reader.
Your body paragraphs should include a specific point that illustrates your thesis. In the final paragraph of your paper, you should restate the paper's central idea and briefly summarize its key points.
Make sure that the paragraphs in your body of text flow smoothly into one another. They serve to link the various points you make in your essay.
Conclude your essay by restating the thesis and summarizing the key points at the end of your body paragraphs.
Points to Note After Writing a Scholarship Essay
At the end of your scholarship essay, you can sign your name. Though a title is not required, having an interesting title can draw in more readers. Remember that the title is the very first thing that your reader will see. Here are other tips to consider:
1. Paper Quality
You should choose good quality paper and an envelope that won't require folding if you have to print and mail in your essay.
Don't staple your materials together if you've been told not to. After all of your hard work, the last thing you need is to be disqualified due to a technicality like this. It is essential to spend some time revising your essay.
2. Peer Review
Make sure to proofread your essay aloud and show it to a friend or relative to get their opinion. It may take multiple readings or sets of eyes to spot a mistake.
Keep readability in mind while you go through your essay's revision process. How well do you respond to the essay question in a few, clear sentences? Have friends and relatives read your essay and tell you if they can identify the essay prompt.
3. Be the Role Model
Lastly, make sure that you, not a role model, are the main emphasis of your essay. If discussing a role model, say something about how that individual influenced you and your aspirations.
Wrapping Up
Some of the rules may appear to be unnecessary. The scholarship committee, however, is very thorough. They will commonly issue instructions for applicants to follow to gauge how effectively they work with structure.
If they don't tell you how to structure your essay, use the guidelines we provided above as a starting point. Pay close attention to the application's specific guidelines. It only takes one minor slip-up to have your candidacy canceled.
Get in touch with the scholarship board if there's anything you still need to get. They are available to help and provide information.
Explore All
Essay Outline Tool Articles