When writing an article, formatting is just as important as content. The spacing, paragraphs, headings and other elements all play a crucial role in how the article will present itself to your readers. This is why it's essential to know how to format an article correctly.
In this guide, we'll talk about some common formatting tips that can help make your article more readable and attractive to readers. We'll also include some common formatting mistakes that you should avoid.
Let's get right into it!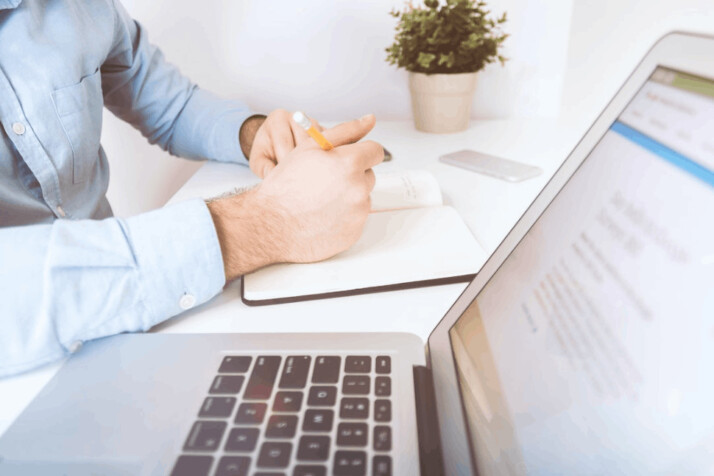 Why You Need to Format Your Article
Your article can stand to gain a lot with the correct formatting tactics. Here are just some of the main reasons why you need to format your article.
It shows that you are capable of following instructions.
When someone gives you a task, you must ensure you follow instructions, and your article is no exception. If you were a hiring manager, you wouldn't want to hire someone who does not follow format instructions for a document.
Formatting provides consistency.
Your readers, whether they are your professors, boss or coworkers, won't have a hard time understanding your ideas if it's formatted correctly and consistently. It will also make your article appear more professional.
It allows you to focus more on your content.
When you use an established format, you create a cover page or a reference list without trouble. Once you understand how to format an article, you can also spend more time researching and organizing ideas into words.
How To Write an Article?
Writing an article can be a daunting task if you are not familiar with the proper process of how to compose one. Here are some quick steps you can follow in writing a well-structured article.
Choose the topic you want to discuss with your target audience.
Find information for your chosen topic based on thorough research.
Organize all topic-related facts and statistics
Write all your reader's needs to influence & help them.
Make your views unique and specific.
Read, revise, and proofread your work
Cross-check the spelling to avoid unnecessary or repetitive lines.
Tips on How to Format An Article Properly
Use quotes
Quotes can add more robust support to your main idea. The sentences should not exceed two or three sentences. If you want to include a more extended quote, you can start with the first sentence and put three dots to symbolize continuity. And then, you can finish the passage with the last line. You can also add a link to the quote for people who want to read the entire source article.
Insert images
You can insert images of any size to your article as long as they fit your layout. Remember to cite the source of the picture.
Many publications prefer placing the image under the subtitle to create a better preview photo. Also, don't forget to fill in the Alt text of the image for visually impaired readers and SEO purposes.
Titles
Titles usually don't exceed two lines in print. Approximately 75 characters (including spaces) are allowed. This is commonly applied to articles for publications.
In most cases, titles do not contain numbers, acronyms, abbreviations, or punctuation. It should feature enough detail for indexing purposes. But it should also be general enough for readers outside the field to understand what the paper is about.
Write Short Paragraphs
Less dense paragraphs encourage reading. Most people just skip past lengthy articles since they have short attention spans. You can avoid this problem by writing a more succinct paragraph instead of a long novel.
Add Emphasis
Use different text styles or formats to emphasize important parts of your work. Don't be afraid to drive home your point with words typed in bold, underlined, or italicized fonts. This will capture your readers' attention faster and draw them to the most important message of your content right away.
Use Headings
Good blog articles have a lot to do with making your content skimmable. And headings are a great way to create skimmable sections of content.
It is easier for readers to quickly locate the section they would like to read by breaking your post into sections with different headings. They can use this post to illustrate the article's point and decide whether they want to dive deeper.
Use Subheadings
You'll want to use subheadings to break down your points into smaller sections. Subheadings are very easy to skim, making it easier for readers to follow your thoughts.
Common Mistakes in the Article Writing Format
It's good to know some common mistakes people make in formatting articles. Here are some of the common formatting mistakes that you need to avoid:
Not using facts or quotes that are relevant to your main idea
Using informal language
Using overly complex terminologies
Hard to understand title that involves acronyms and jargon
Lengthy paragraphs
Expressing personal views that aren't supported by proof or other details
Conclusion
Regardless of what article you're working on, it's essential to know how to format it. You can make your content much more readable and coherent by formatting it correctly. It will also help your article flow smoothly, leading to more quality work and consistent pieces.
Explore All
Essay Outline Tool Articles